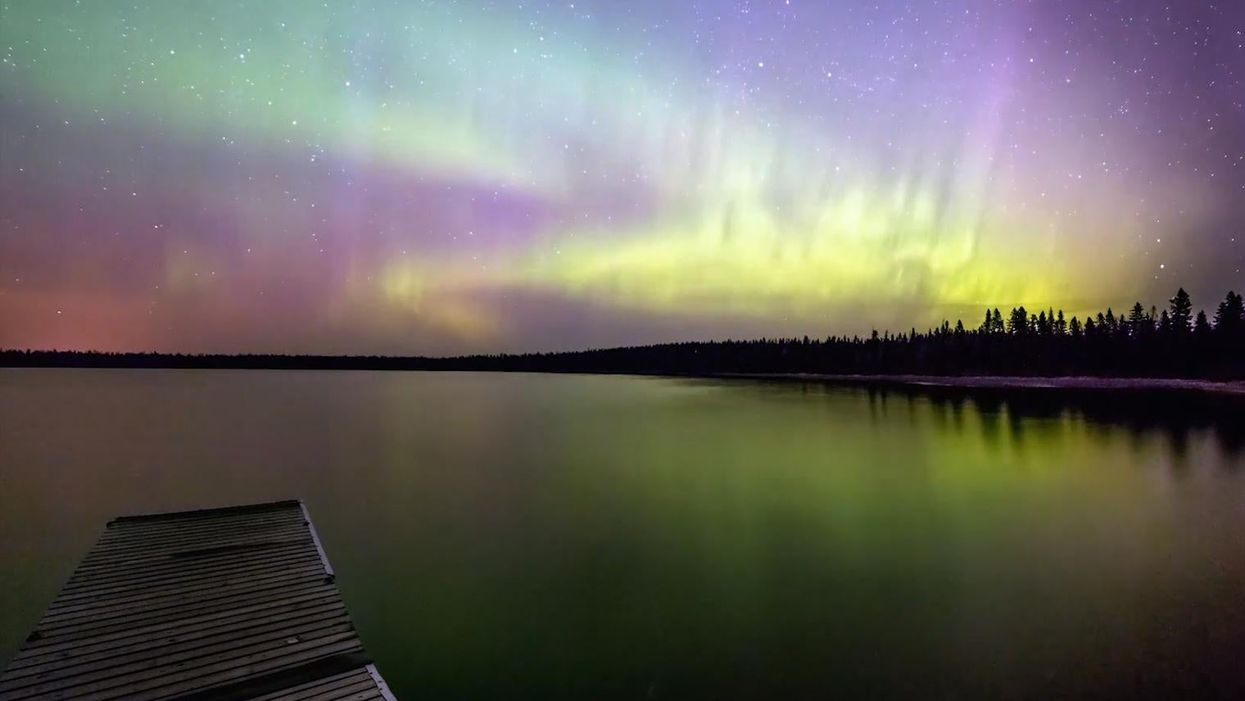 Jeff Boyce took five weeks off from his job as police officer in May and June in order to photograph landscapes and the weather.
California-based Boyce is particularly interested in severe weather and nature.
He decided to make a timelapse video after travelling across 15 states in America, and also to Manitoba in Canada to photograph storms.
The result is remarkable to say the least.
Boyce took more than 70,000 high resolution photos to create the video.He drove over 600 miles some days in order to reach areas where severe weather would likely occur.
He said:
Typically the most intense weather occurs during late afternoon and into the night, so there wasn't a whole lot of sleeping - but it was worth it.
He spent most of the time camping in his truck, having removed the back seat and built a sleeping platform and storage compartments.
When he arrived to his home in California, he began editing, a task he had not fully finished at the time of posting the video.
Boyce said:
I had SO many photos that probably less than 30 per cent of my content made it into 'Edge of Stability'.

In fact, to this day I still haven't even converted about 20 per cent of the photos into timelapse videos.
The material he has chosen, is very special viewing, and don't just take our word for it.
To watch the whole video, see below: