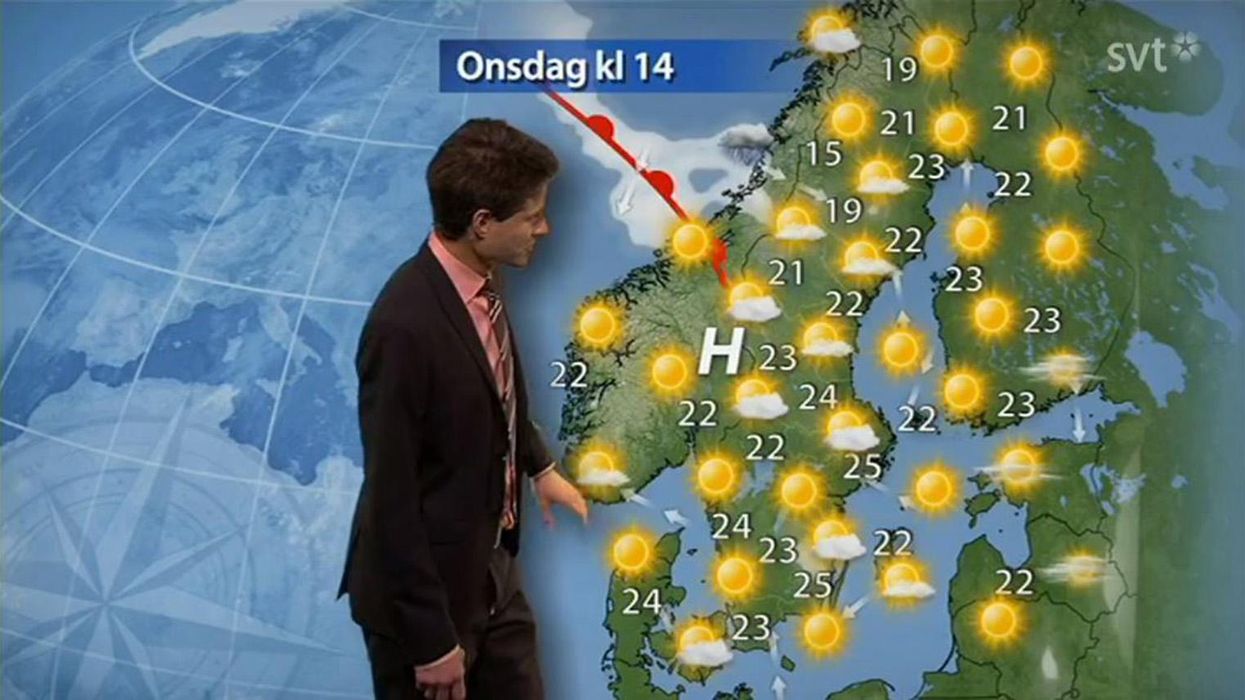 It's been a really hot one recently, as pit stains up and down the country will testify.
Sweden has also been pretty temperate, enjoying a 20-25 degree celsius heatwave.
So you'd be forgiven for rolling up your sleeves and ditching the jacket at your Stockholm workplace.
What might be slightly less forgiveable is leaving your fly undone while broadcasting the weather, as meteorologist Joel Mellin did on SVT...
His live report on Tuesday evening was overshadowed by his descended zip, which was definitely noticed by people on social media.
He later told Aftonbladet that he had changed into shorts and a t-shirt earlier in the day and when he changed to wear a suit on air, he forgot the crucial trouser manoeuvre.
I realised it immediately afterwards. I didn't have time to look at the video to see if it was true, but then I got a phone call confirming it, and the news anchor told me that I hadn't pulled up the zipper.

I just thought 'oops'. It was quite amusing, actually.
The incident was not as bad as it could have been, if we're honest, only his shirt was seen through the gap in his trousers.
Watch the full video, below:
HT The Local