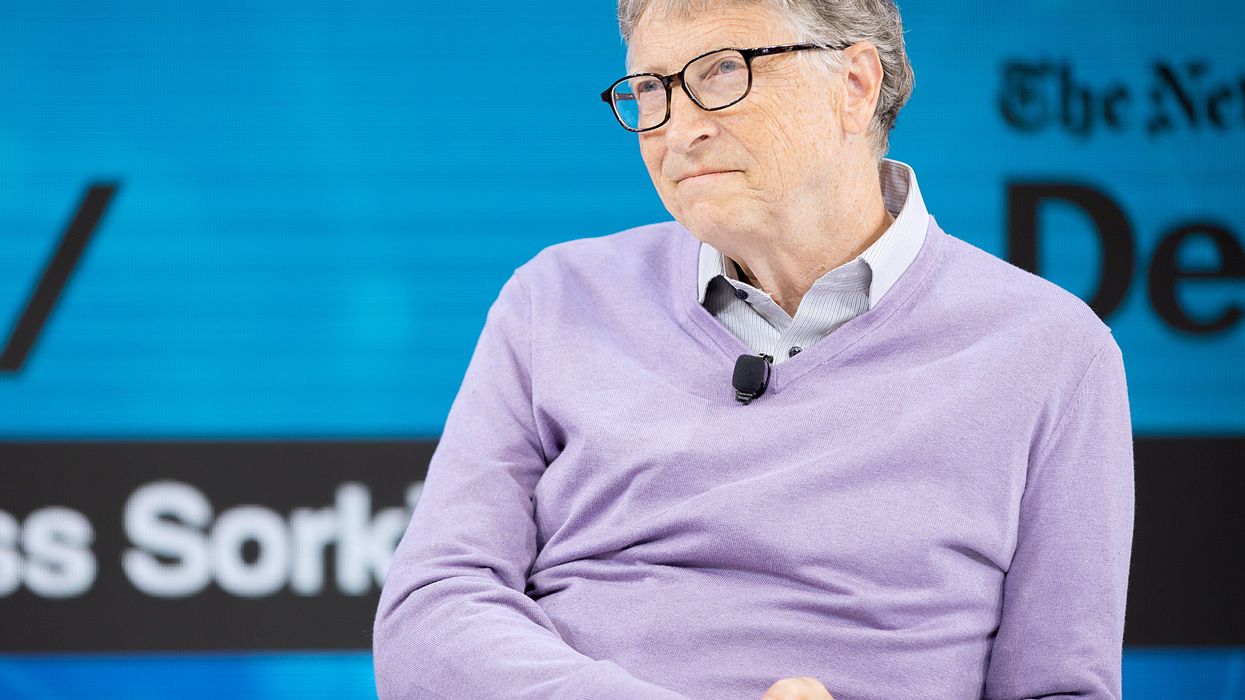 Getty Images for The New York Times
Microsoft founder, Bill Gates is the fourth richest person in the world with a net worth of $128.3 billion as of Monday morning, according to Forbes ' real-time list of global billionaires .
This month, it was announced that Gates and his wife, Melinda French Gates are to divorce after 27 years of marriage.
In the statement posted to both their Twitter accounts, the couple said they no longer believe they can "grow together as a couple in this next phase of our lives."
In a divorce petition, Melinda said her marriage was "irretrievably broken."
But, the two plan to remain co-chairs of the Bill & Melinda Gates Foundation.
Though it's unclear how the pair will divide their assets but the split will likely be one of the largest divorce settlements in history.
The couple originally met while working at Microsoft where Bill was her boss. She began working there in 1987 as a product manager the year after she graduated from college.
But the recent announcement caused new scrutiny of Mr Gates in regards to his workplace conduct.
Although, some of the employees said that while they disapproved of Mr Gates's behaviour, they did not perceive it to be predatory.
Six current and former employees of Microsoft, the foundation and the firm that manages Mr Gates's fortune said at times Mr. Gates created an uncomfortable workplace environment, the New York Times reported .
Here is a timeline of Gates' questionable behaviour.
2006 - asking out 'uncomfortable' Microsoft employee via email
Gates, who was the company's chairman at the time, attended a presentation by a female Microsoft employee back in 2006.
He immediately emailed the woman after the meeting to ask her out to dinner, according to two people who know about the exchange.
"If this makes you uncomfortable, pretend it never happened," Mr Gates wrote in an email, according to a person who read it to The New York Times .
The two people said that the woman was uncomfortable with Gates' advances and so decided to pretend it had never happened.
Around 2007-8 - unwanted advances on a woman at cocktail party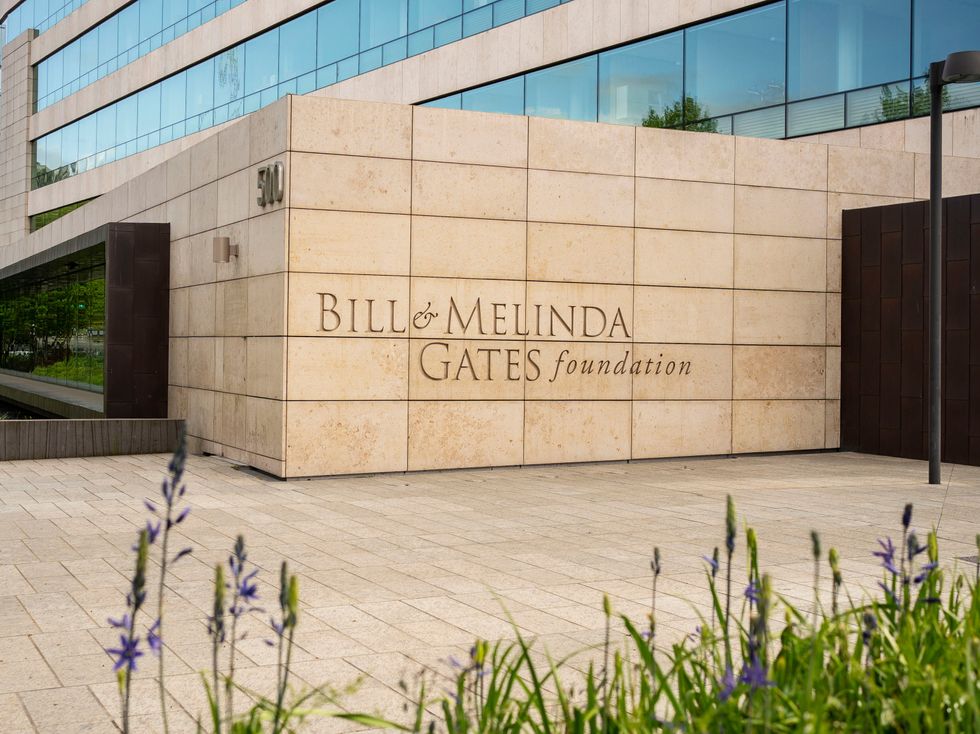 The exterior of the Bill and Melinda Gates Foundation in Seattle, Washington Getty Images
Gates was travelling with a woman who worked for the Gates Foundation to New York.
According to the woman - who wished to remain anonymous - at a cocktail party Mr Gates lowered his voice and said: "I want to see you. Will you have dinner with me?"
She described how she felt uncomfortable with the unwanted advances and laughed to avoid responding.
2011 - Mr. Gates meets Jefferey Epstein for the first time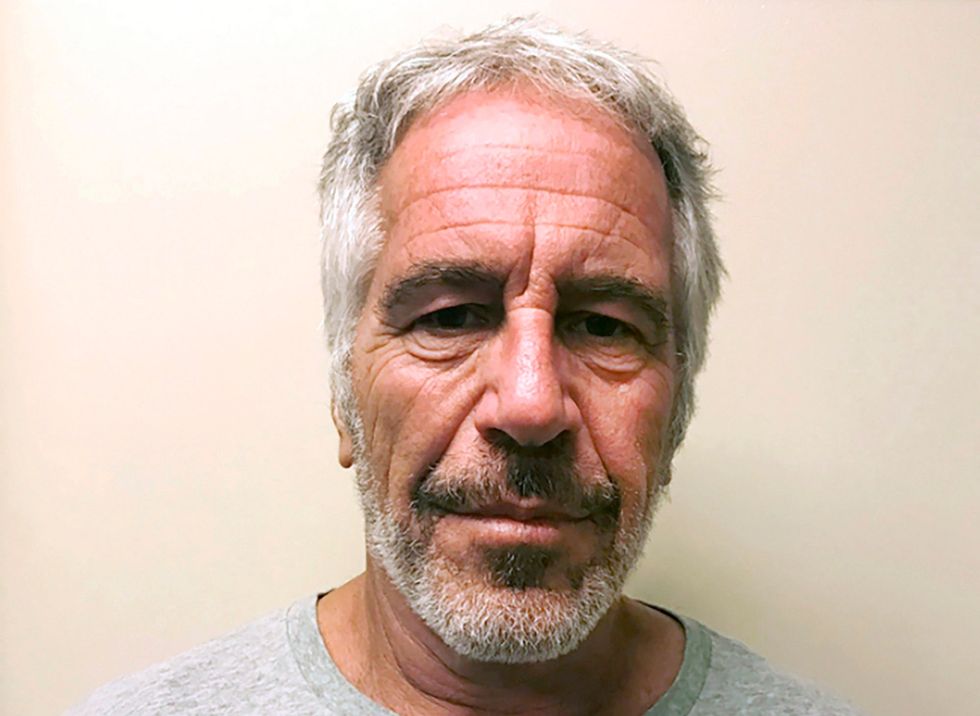 Bill Gates became friends with Jeffrey Epstein and met up a number of times over the years AP
Gates reportedly first met Epstein in 2011 at his Manhattan townhouse, and then met him several times between 2011 and 2013.
"His lifestyle is very different and kind of intriguing although it would not work for me," Mr Gates emailed colleagues in 2011, after he first met Mr Epstein.
A spokeswoman for Gates told TheNew York Times that the two were introduced to discuss "ideas related to philanthropy".
Mr Epstein, died by suicide in federal custody in 2019, shortly after being charged with sex trafficking of girls.
2013 - Mrs. Gates expresses unease towards Epstein as Mr. Gates travels in his private jet
In 2013, Gates also took a ride on Epstein's infamous "Lolita Express" private jet from Teterboro Airport in New Jersey to Palm Beach, Florida, the New York Times' reported, citing flight records.
This was also the year where Ms Gates expressed her unease at her husband's friendship with Epstein, after they had dinner with him at his townhouse, as reported earlier by The Daily Beast .
Sometime after 2013 - Further meetings between Mr. Gates and Epstein
Despite Melinda's concerns, meetings between Gates and Epstein continued.
Epstein introduced Mr Gates to Leon Black , the head of Apollo Investments who had a multifaceted business and personal relationship with Mr Epstein, according to two people familiar with the meeting.
The meeting was held at Apollo's New York offices.
It is unclear whether Ms Gates was aware of these particular meetings.
2017 - sexual harassment allegation against Gates' money manager
Michael Larson, Mr Gates' money manager of 30 years, faced a sexual harassment allegation against a woman who managed a bike shop.
This bike shop was partly owned by a venture capital firm called Rally Capital, which was part of Larson's Cascade Investment operation that earned returns on the Gates' and the foundation's combined $174 billion investment portfolio.
In 2017, the woman hired a lawyer, who wrote a letter to Mr Gates and Ms French Gates, detailing how Larson had been sexually harassing her, according to three people familiar with the claim.
After unsuccessfully trying to handle the situation on her own, the woman asked the Gates' for help. If they didn't resolve the situation, the letter said, she might pursue legal action.
2018 - Settlement reached on allegation against money manager
In 2018, the woman settled and she signed a nondisclosure agreement in exchange for a payment, the three people said.
Though Mr Gates resolved the situation, Ms Gates was not satisfied with the outcome, two of the people said.
She called for a law firm to conduct an independent review of the woman's allegations , and of Cascade's culture.
Although Mr Larson was put on leave during the investigation, he was eventually reinstated and still remains in charge of Cascade.
It is unclear whether the investigation exonerated Mr Larson.
2019 - Microsoft board of directors open investigation into Mr Gates
An investigation was opened by Microsoft's board of directors after they were notified that Gates had "sought to initiate an intimate relationship with a company employee in the year 2000," Frank X. Shaw, a Microsoft spokesman, said on Sunday.
The board hired a law firm to investigate.
"There was an affair almost 20 years ago which ended amicably," said Bridgitt Arnold, a spokeswoman for Mr Gates. "Gates's decision to transition off the board was in no way related to this matter."
October 2019 - NY Times article about Mr Gates' relationship with Epstein published and Ms Gates seeks out divorce lawyers
The New York Times published an article detailing the extent of Mr Gates's relationship with Epstein.
The article reported that the two men had spent time together on multiple occasions over the years, including, flying on Epstein's private jet and attend dinners and meetings at Epstein's home.
Epstein would have with young and attractive women at his house, said two people who were there and two others who were told about the gatherings.
On at least one occasion, Mr Gates remarked in Mr Epstein's presence that he was unhappy in his marriage, according to people who heard the comments.
These revelations were especially upsetting to Ms Gates, who voiced her concerns about Epstein back in 2013 and wasn't aware of some of the interactions between the two that were published, according to people familiar with the matter.
The Wall Street Journal reported Melinda Gates had been working with several divorce lawyers since at least October 2019 - the same month the article came out.
Mr Epstein pitched his tax-advisory and fund-raising services to Mr Gates, although there is no indication that Mr Gates did business with him, according to people familiar with Mr Epstein's pitch and finances.
Bridgitt Arnold, Gates spokesperson, said that he never socialized or attended parties with Mr Epstein, and she denied that young and attractive women participated at their meetings. "Bill only met with Epstein to discuss philanthropy."
2020 - Gates steps down from Microsoft Board and couple announce divorce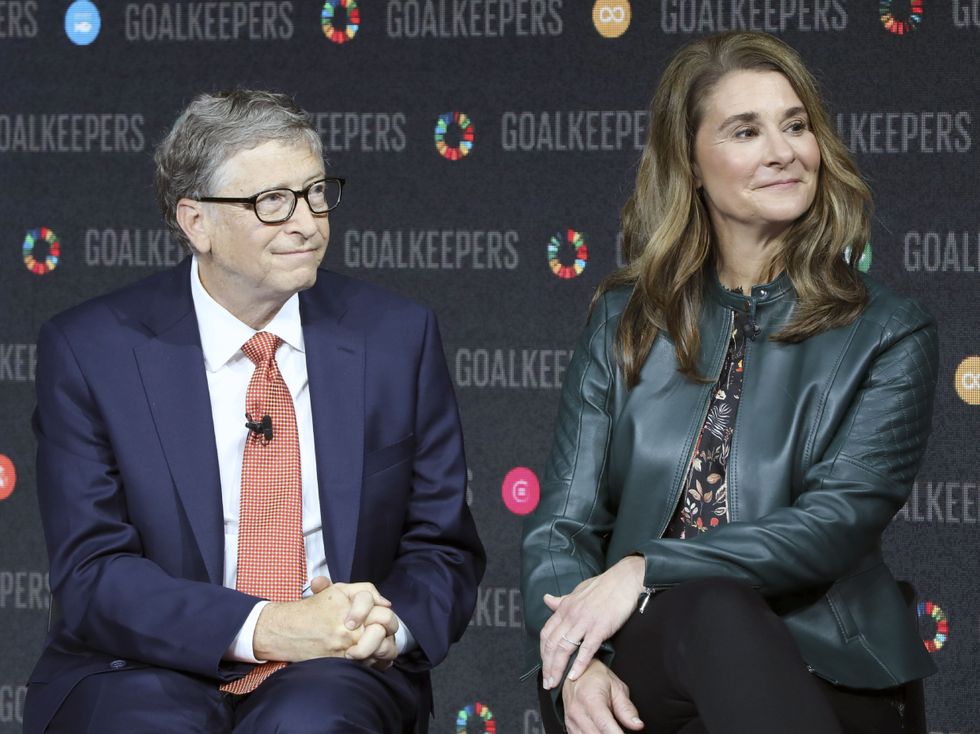 The couple share three children together, Jennifer, Phoebe and Rory AFP via Getty Images
In March 2020, Mr Gates stepped down from Microsoft's board - just three months after being been re-elected to the seat.
The billionaire said he wanted to focus on his philanthropy and would continue to serve as a technical adviser to Microsoft CEO Satya Nadella.
On the same day, Gates also quit the board of Berkshire Hathaway, the conglomerate run by billionaire Warren Buffet.
Earlier this month, Gates and his wife Melinda issued a joint statement on Twitter announcing their separation after 27 years of marriage.