On Thursday Tom Hiddleston (aka Loki from the Marvel comics and Thor films) did the weather announcements for local Midwest news channel Fox 32.
Hiddleston, who seems to have taken a break from his character Loki's attempts to colonise the galaxy, begins by stating the obvious when it comes to Thor and his temper.
Unluckily for the Chicago area, there's been a tornado nearby and it looks like a thunderstorm is on the way.
Well, my brother from another mother has been misbehaving...
The God of Thunder has brought his er...his skill set to bear on the local weather, should I say, so there is a huge storm front coming in...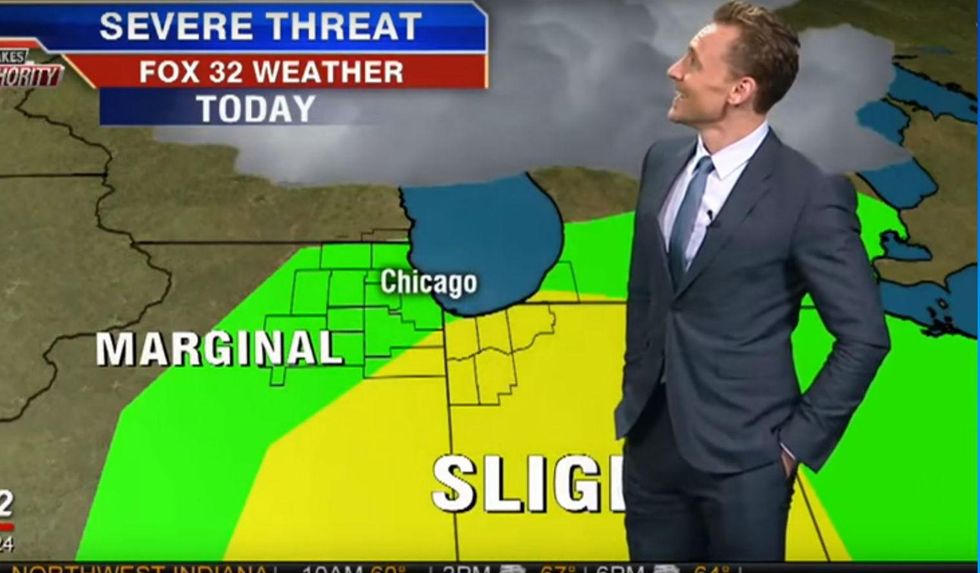 Basically, Thor has had a bit of a paddy...
Photo: Marvel, Youtube
...probably due to the stresses of having to keep saving the world from his homicidal half-brother, Loki.
All that means is that Chris Hemsworth has taken his hammer and he's smashed it on the surface of the sky.
Here's Hiddleston, demonstrating Thor's "Hulk Smash" equivalent:
So the forecast?
It's going to rain a hell of a lot.

Good luck with that.
You can watch the video in its charming entirety below: