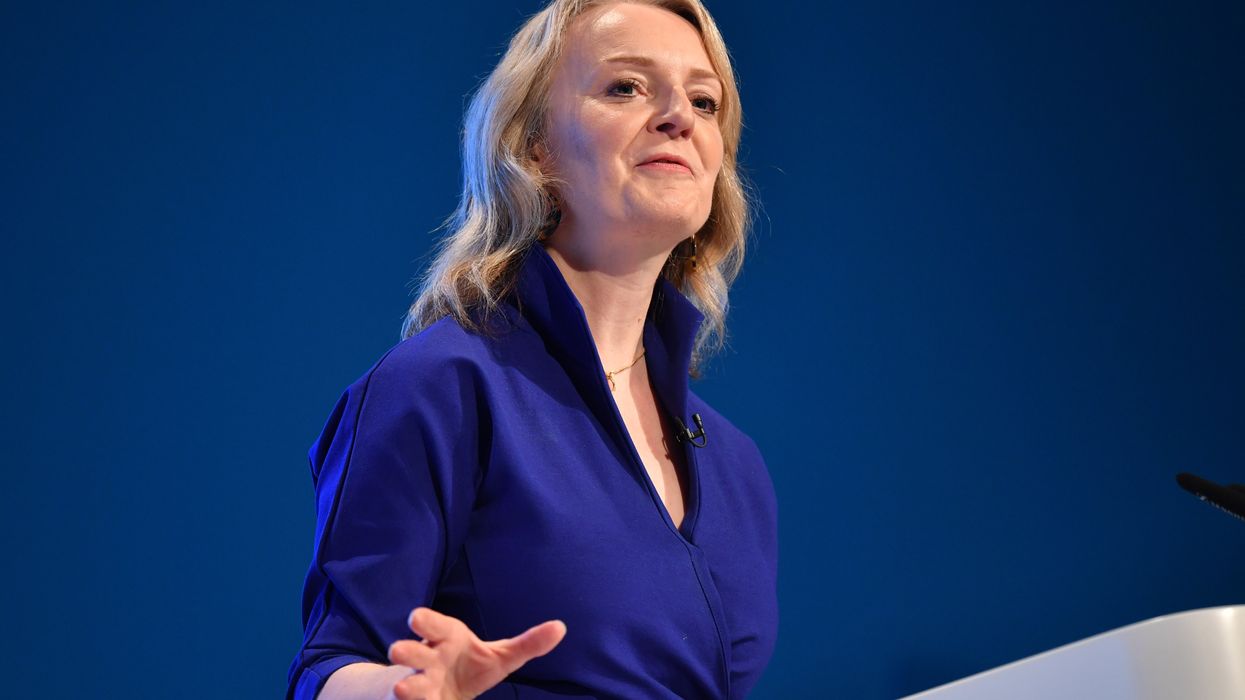 Getty Images
Newly-appointed Conservative equalities commissioner Jessica Butcher has come under fire after The Guardian reported comments she'd made in the past about women and feminism.
Butcher, an investor and entrepreneur, was appointed last week by Liz Truss, the minister for women and equalities, as one of four new commissioners at the EHRC (Equalities and Human Rights Commission).
However, a series of old resurfaced comments have led to backlash against Butcher, who described herself as an "old-school feminist".
In 2018, in the midst of the #MeToo movement, Butcher said that feminism "has become obsessed with female victimhood", and that "men have had their careers and reputations ruined overnight […] without any due process, no innocence until proven guilty.
She went on to bemoan the fact that "working-class girls" have been "deprived" of jobs such as "Page 3 girls and [Formula One] grid girls" – both traditions which have long been criticised for their objectification and sexualisation of women.
Other comments revolve around gender discrimination. Butcher reportedly claimed that the "most productive reaction" to being discriminated against is to "go 'well come on then, I'll show you' and take the onus to circumvent the situation in some way".
She also wrote a CityAM article in 2018 which suggested that the gender pay gap was down to women's choices.
On social media, people expressed outrage and concern about Butcher's ideology given her new role.

She was accused of being "anti-feminist" and "lacking in empathy".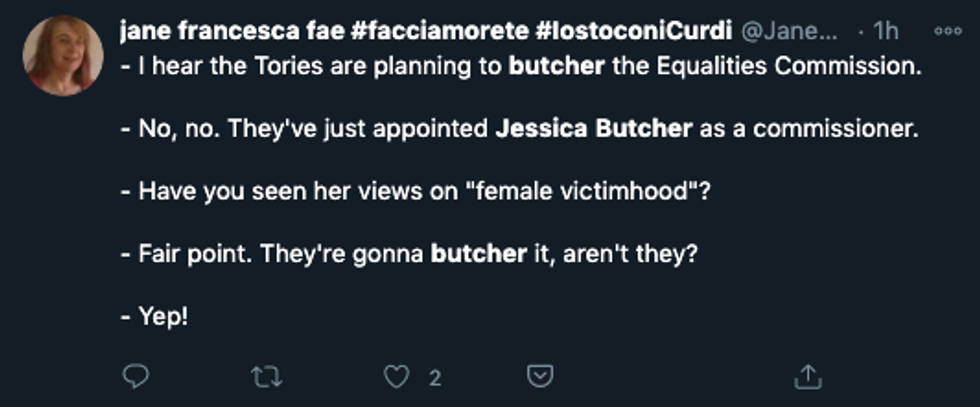 And lots of people took issue with her use of "my body, my choice", a slogan used to fight anti-abortion ideology, to justify her comments about "Page 3 girls".

Sam Smethers, from gender-equality charity and campaign group Fawcett Society, told The Guardian: "With these appointments one can only conclude the government is more interested in undermining the credibility of the EHRC rather than ensuring we have an independent and effective statutory body with a strong understanding of structural inequalities."
indy100 has reached out to Butcher for comment. She has yet to respond, but in a statement following her appointment she said: "I'm delighted to be appointed to the role of EHRC commissioner, I'm confident my background in business gives me a strong understanding of the work and goals of the organisation. I look forward to working with my fellow commissioners to advance equality issues in the UK."