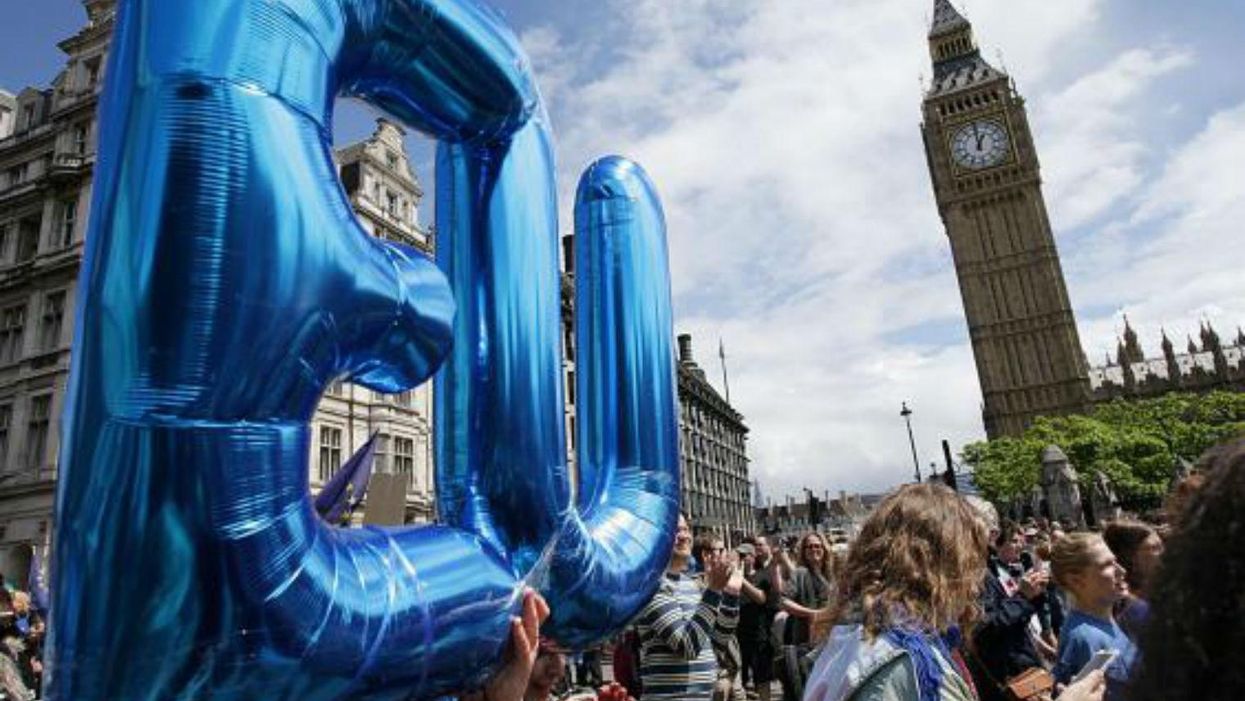 Brexit supporting MP Lucy Allan criticised the pro-EU demonstration that took place in London on Saturday as "a protest against democracy."
An estimated 50,000 people turned out to the march on Saturday held by Remain supporters. Many called for a second referendum on EU membership or for politicians to reconsider Brexit, Others turned out to show their love and support for the European Union.
Writing on Twitter, the MP for Telford Lucy Allan copied a link to an article from the Guardian which described the march and added her characterisation:
A protest against democracy...
The bizarre interpretations of the words "democracy" and "against" was quickly jumped on by fellow Twitter users.
While others came to the defence of Allan's sentiment:
These statements may be true, and if the tens of thousands of protesters on Saturday had been avid campaigners during the referendum it may have been enough to undo Brexit's narrow victory. Nevertheless these arguments do not mean that a protest is "against democracy". Referendums are democratic, and under a democracy people also have the right to demonstrate their dissatisfaction with that and with the way the campaign was conducted.
Speaking to Indy100, Allan said:
The EU referendum was a democratic process and democracy is something we prize highly in this country.

The people have spoken and the result must be respected by Parliament.

People across the country: rich and poor, north and south, urban and rural exercised their democratic right to vote to leave the EU.

In this country we have a right to protest about anything we choose. Yesterday, people protested against the democratic process that delivered Brexit.