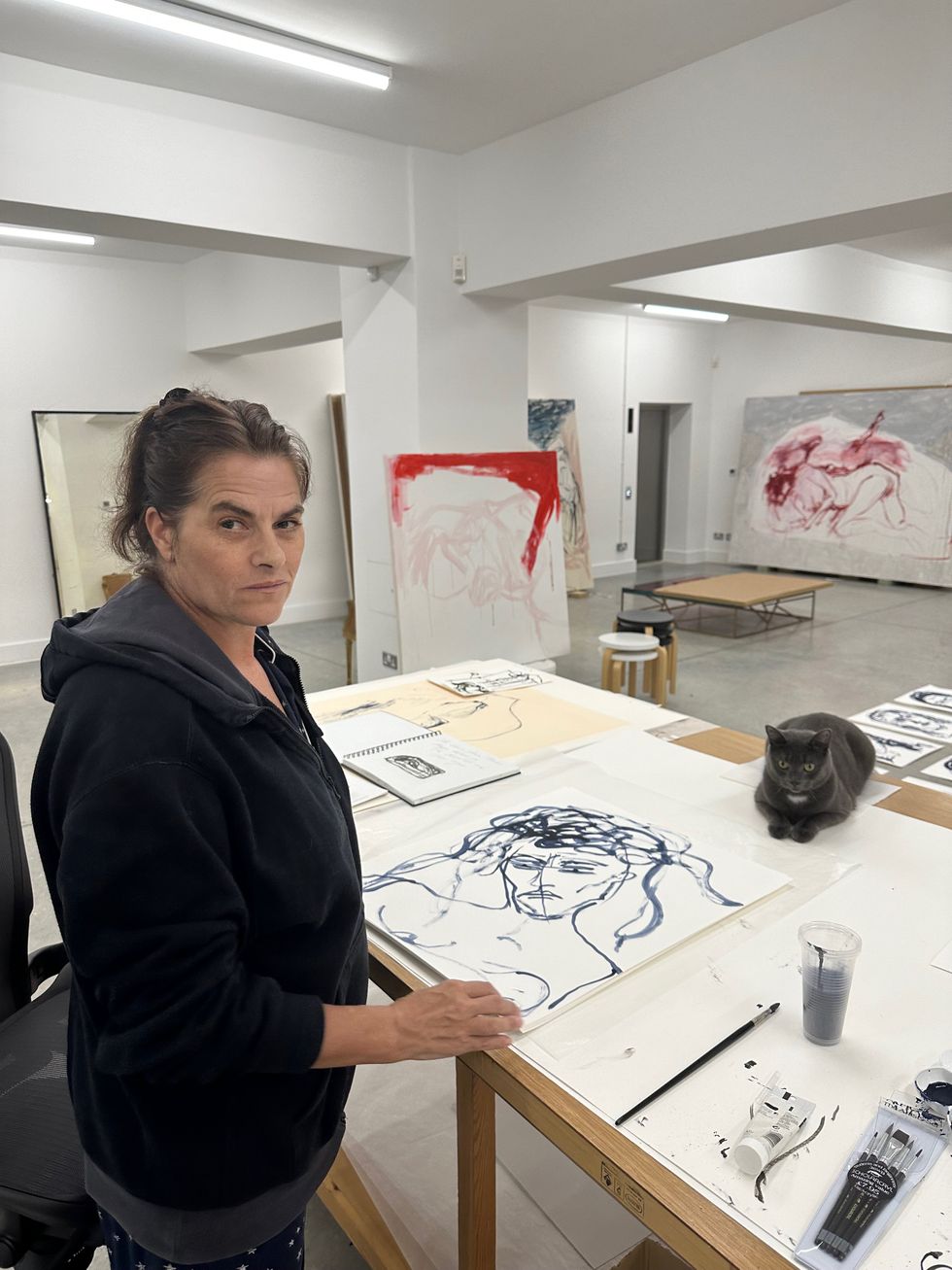 British artist Tracey Emin has hand drawn 45 female portraits that have been cast in bronze on the three doors that form the new entrance to the National Portrait Gallery.
The Doors (2023) was commissioned by the gallery to counterbalance the discs that are carved into the building's facade depicting prominent male figures from history.
The National Portrait Gallery has been closed for refurbishment and will reopen on Thursday, unveiling an updated collection that includes enhanced representation of women artists.
Emin's portraits, which were transcribed in low-relief bronze panels, are a celebration of women from all walks of life throughout history.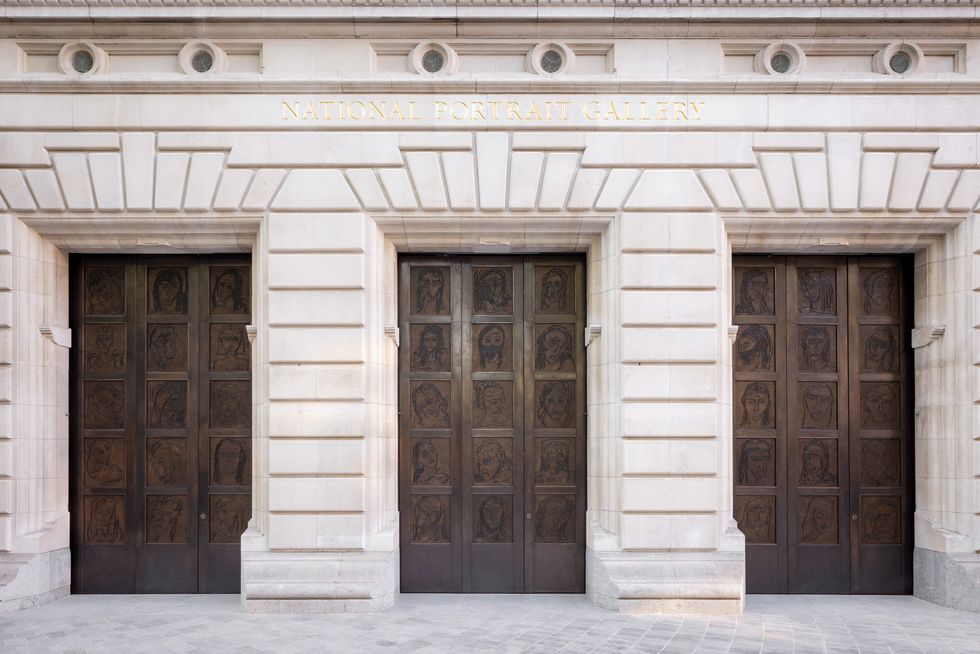 The Doors (2023) by Tracey Emin (Olivier Hess)
Talking about the art installation, Emin, 59, said: "Women in history are greatly underrepresented. I didn't want to depict specific or identifiable figures.
"I felt like the doors of the National Portrait Gallery should represent every woman, every age and every culture throughout time.
"I used my self as a mental template, but the end result is many different women, some that exist in my mind and some that perhaps exist in reality here and now, as well as from the past.
"And with all terms of art, it's up to the viewer to discern what they feel and what they see or who they see for that matter.
"I want people to stand in front of the doors and say, 'she looks like my mother, she looks like my best friend, my daughter'.
"People might also relate and see an element of pain or heartbreak in the images."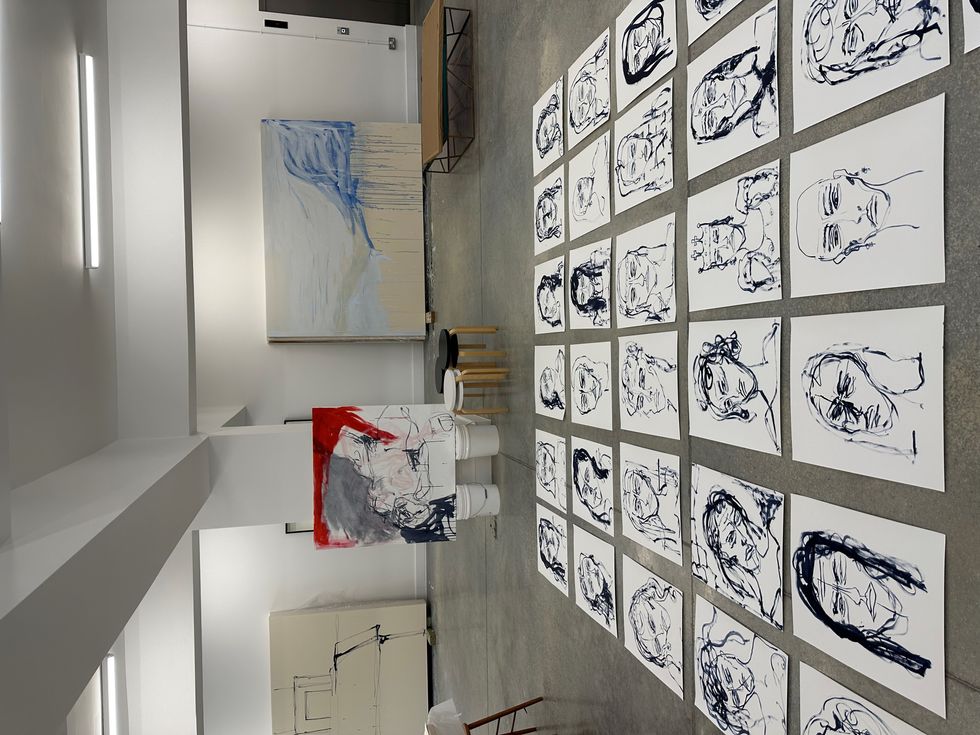 Portrait sketches for The Doors laid out in Tracey Emin's studio (Harry Weller)
Emin originally painted the portraits using acrylic and then transcribed the paintings onto bronze panels, which were cast at an east London foundry.
Nicholas Cullinan, director of the National Portrait Gallery, said: "In 2020, Jamie Fobert and I talked about how the doors of the new National Portrait Gallery needed a human touch to balance the imposing facade with its roundels of 18 men from British history.
"Tracey Emin came immediately to mind as one of the greatest artists working today and was the natural choice for this prominent commission, given her mastery of drawing and bronze sculpture, here brought together in an innovative and striking way.
"She has created something perfect for its context, that is moving yet monumental and that we hope everyone who walks through our doors will enjoy and relate to."
Emin will join Dr Nicholas Cullinan in conversation on Friday to discuss her new commission and the gallery's reopening.
Essential building works have been taking place at the gallery for the Inspiring People redevelopment and a new learning centre has been created.