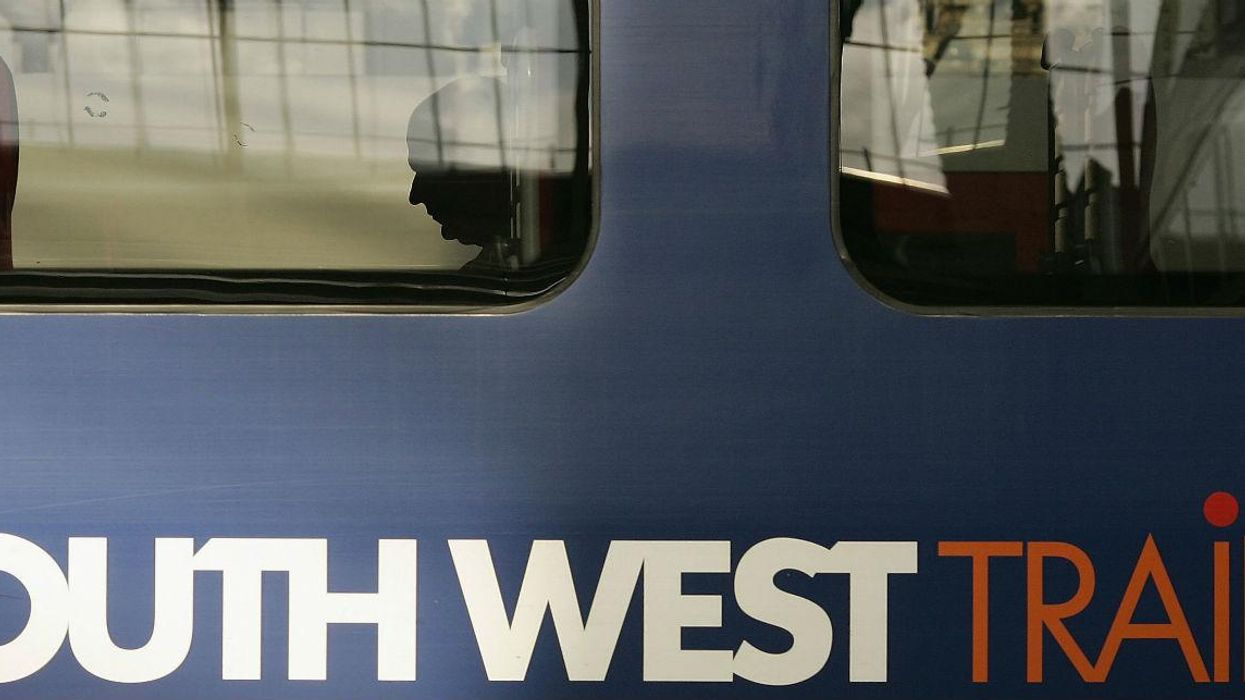 On Sunday an unnamed official on South West trains amused customers on a delayed service by calling the vandals behind said delay: 'Pond life with the intellectual capacity of a flip-flop'.
A service running between London Waterloo and Bournemouth, Dorset was attacked just outside of Southampton Airport. The individuals threw stones at the train, smashing a window, and the service was delayed by 11 minutes while the window was repaired.
Speaking over the intercom, an anonymous announcer apologised for the delay but then gave an amusing explanation.
This is all down to, if you will forgive my profanity, a couple of d*heads throwing rocks at the train just before Southampton Airport.
Apparently this was met with amused giggles from passengers. The announcer later reinvented the gag to explain the delay to the customers who boarded at subsequent stops.
This is due to the train coming under attack at Southampton Airport...Some pond life down there with the intellectual capacity of a flip-flop threw rocks at the train.
Perhaps as the announcer's temper waned so did their language. Arriving behind schedule at Waterloo that evening, the announcer finally referred to the rock throwers as:
Muppets.
A spokesperson from South West Trains gave this comment to the BBC:
We are looking into this alleged incident to establish what happened. Our staff are trained to keep passengers updated on issues affecting their journey. We would always expect this to be done in a professional manner using appropriate language.
To the ears of anybody who has ever sat on a delayed and stationary train, colourful language sounds pretty appropriate.
Although the announcer did not idenfity themselves by name or position, there is one person with a track record of being tough on criminals and broadcasting these views.
Video: Sailorsega/YouTube