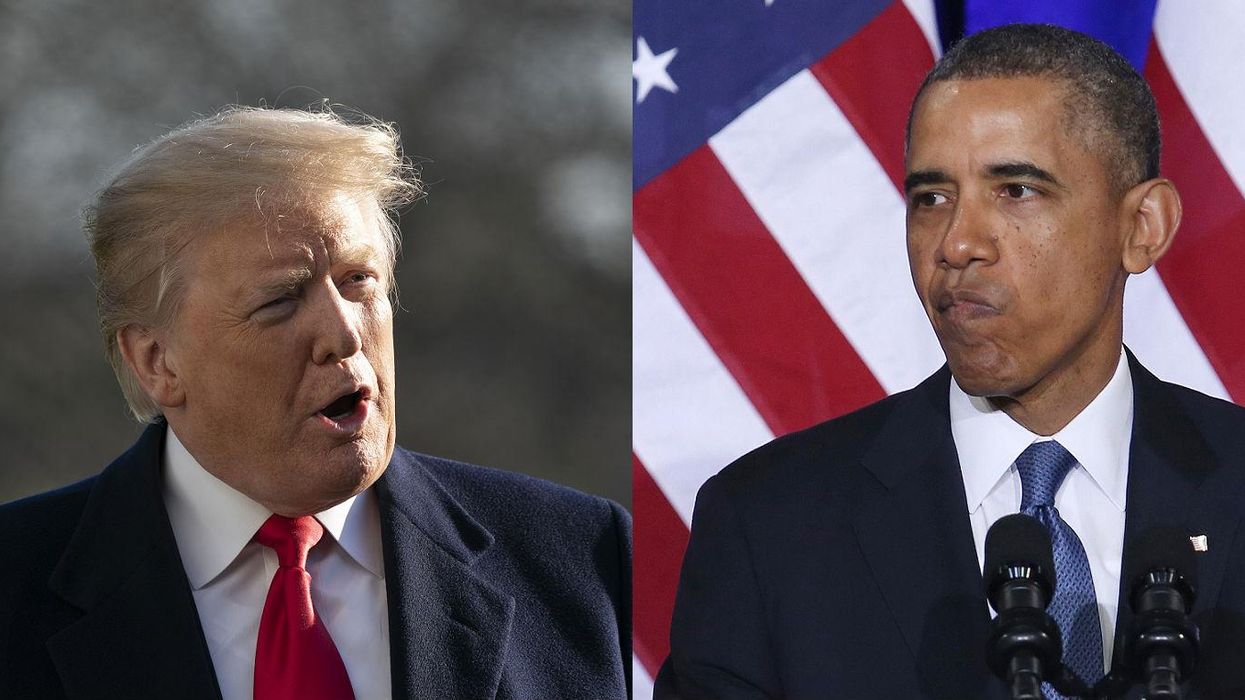 Mark Wilson/Chris Kleponis/Getty
President Donald Trump's White House address in the Rose Garden on Friday has been met with widespread criticism for featuring a number of untruths and stretched claims made by Agent Orange.
Trump launched into a monologue about the border wall and the lack of funding for it. The subject has shut down the country's government for a number of weeks as the president's demand that Congress allocate $5.7billion (£4.46billion) for the wall was met with resistance.
During the speech, he claimed that some presidents agree with his position on the wall.
"This should have been done by all of the presidents that preceded me," Trump said to a crowd of reporters.
President Trump on border wall: "This should have been done by all of the Presidents that preceded me. And they all… https://t.co/xQEQwc4Y2c

— The Hill (@The Hill) 1546674360
And they all know it. Some of them have told me that we should have done it.
Like many statements and claims made by the US president (7,600 false or misleading statements since he became president), this one is inaccurate, too.
In fact, it's not true.
There are four living former US presidents: Barack Obama, George W Bush, Bill Clinton and Jimmy Carter. All four of them denied agreeing with him, The Washington Post found.
During a Rutgers University address in 2016, Obama said:
Suggesting that we can build an endless wall along our borders, and blame our challenges on immigrants — that doesn't just run counter to our history as the world's melting pot; it contradicts the evidence that our growth and our innovation and our dynamism has always been spurred by our ability to attract strivers from every corner of the globe

That's how we became America. Why would we want to stop it now?
George W Bush's spokesperson told reporters the former president has not discussed the wall with Trump, while Bill Clinton's spokesperson said he never told Trump that a border wall should have been built.
In a statement, Jimmy Carter denied it plainly.
Clarification from former U.S. President Jimmy Carter: "I have not discussed the border wall with President Trump… https://t.co/1980DX7WWG

— The Carter Center (@The Carter Center) 1546889730
I have not discussed the border wall with President Trump, and do not support him on the issue," Carter said in the statement.
Right.