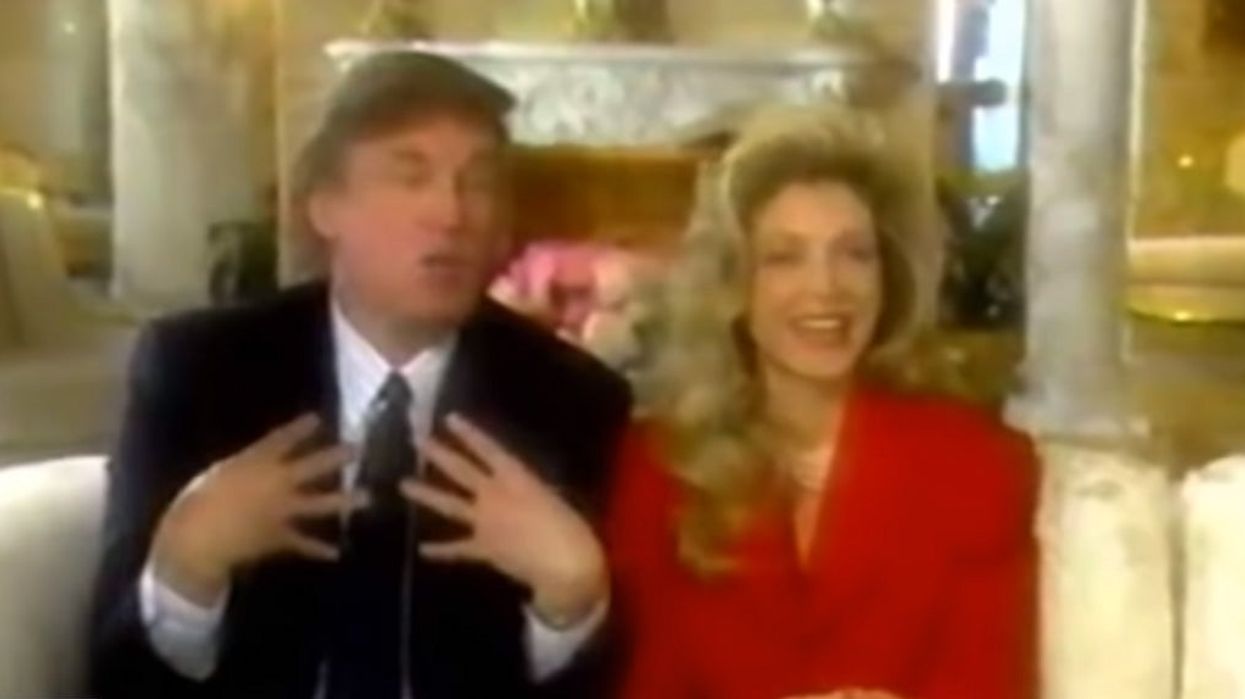 Inside Edition/ Screengrab
On Friday, the British TV host and reporter Robin Leach passed away aged 76. During his time as an entertainment journalist, he hosted the show Lifestyles of the Rich and the Famous.
One of the most notorious and memorable interviews that he ever conducted on the show was with Donald Trump and his then-wife Marla Maples, in 1994.
The interview was notable for one moment when Trump used questionable language to describe his daughter Tiffany, who was just one-year-old at the time.
When talking about his baby daughter, Trump compliments the child's legs and then makes a gesture about Tiffany potentially having the same breasts as her mother.
The interview was shared by The Daily Show host Trevor Noah during the 2016 presidential election but has resurfaced following the death of Leach.
Trump says:
I think that she's got a lot of Marla, she's really a beautiful baby.

She's got Marla's legs. We don't know whether or not she's got this part yet [motions to his chest] but time will tell.
The interview left people gobsmacked in 2016 but in the above video by Inside Edition, Leach defended Trump's comments as an 'overreaction.'
I think that it's just the piling on of those that dislike Donald.

You've triggered a thought that I should send him a note saying, 'Sorry I asked the question 22 years ago. How ridiculous they dig it up now.'
Previously, Trump has been accused of making inappropriate comments about his other daughter Ivanka.
HT Daily Dot