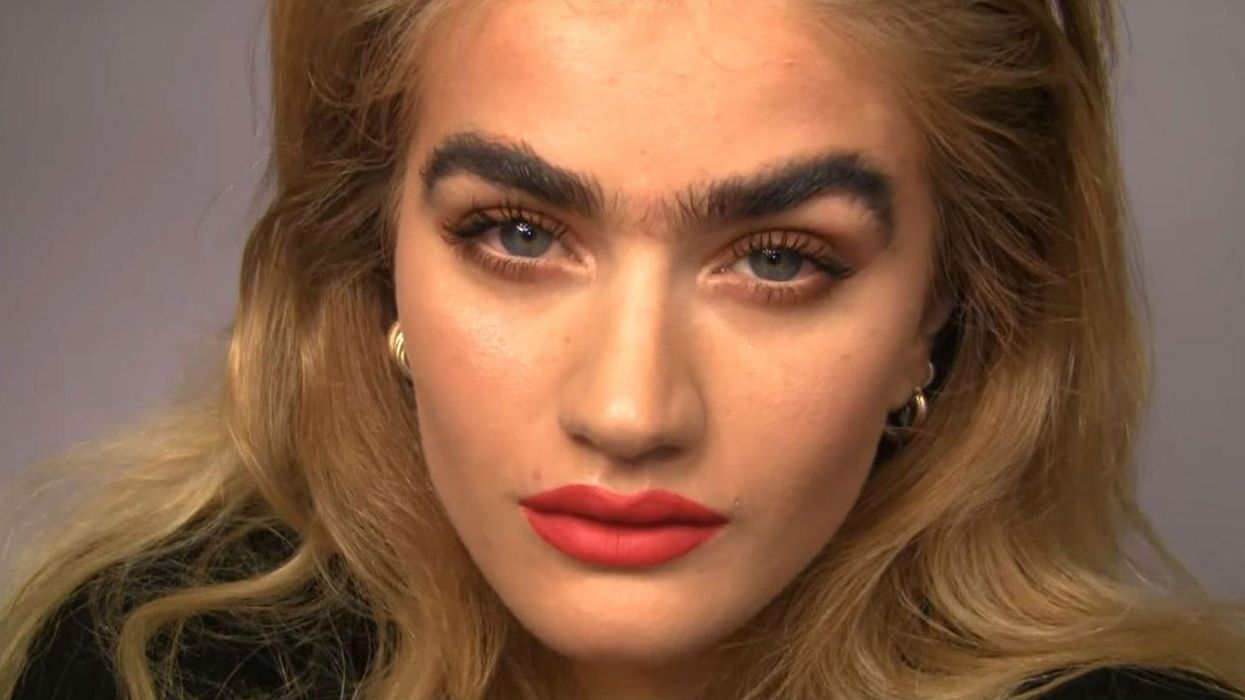 Sophia Hadjipanteli/YouTube screengrab
Frida Kahlo's thick, strong eyebrows are making a comeback – thanks to a 21-year-old model.
The model in question is Sophia Hadjipanteli, who has been racking up the Instagram followers (she's on 179,000, at time of writing) for unapologetically embracing her thick, black unibrow.
Born to a Greek Cypriot father and a British mother, she grew up in Maryland and was bullied for her thick facial hair.
She told Vice UK that holidaying in Cyprus two years ago, she hadn't been plucking her eyebrows. When she returned home to London, her grandmother told her she looked "pretty", and she decided to stop plucking and waxing them altogether.
I was a little taken aback because the attention I did get online did come all at once for me [though]. I was put on the Instagram explore page one day when I was going to a motocross show — right before I posted this selfie and it reached, like, a million people, and there were hate comments I've never seen in my life before.
Speaking to New York Magazine, she said:
If I were to look at my grandmother, my aunt, all of my uncles, my brother, they had a unibrow.

No problem. It wasn't even a thing. That's really what inspired me. It was my family. My culture.

When people say it's disgusting – what is disgusting abut hair on your face? Or anywhere? 
I really wanted to push people to look at me and to look at a unibrow that they've I guess maybe been conditioned to think was kind of weird.

For them to still say that I was beautiful. 
Slay.