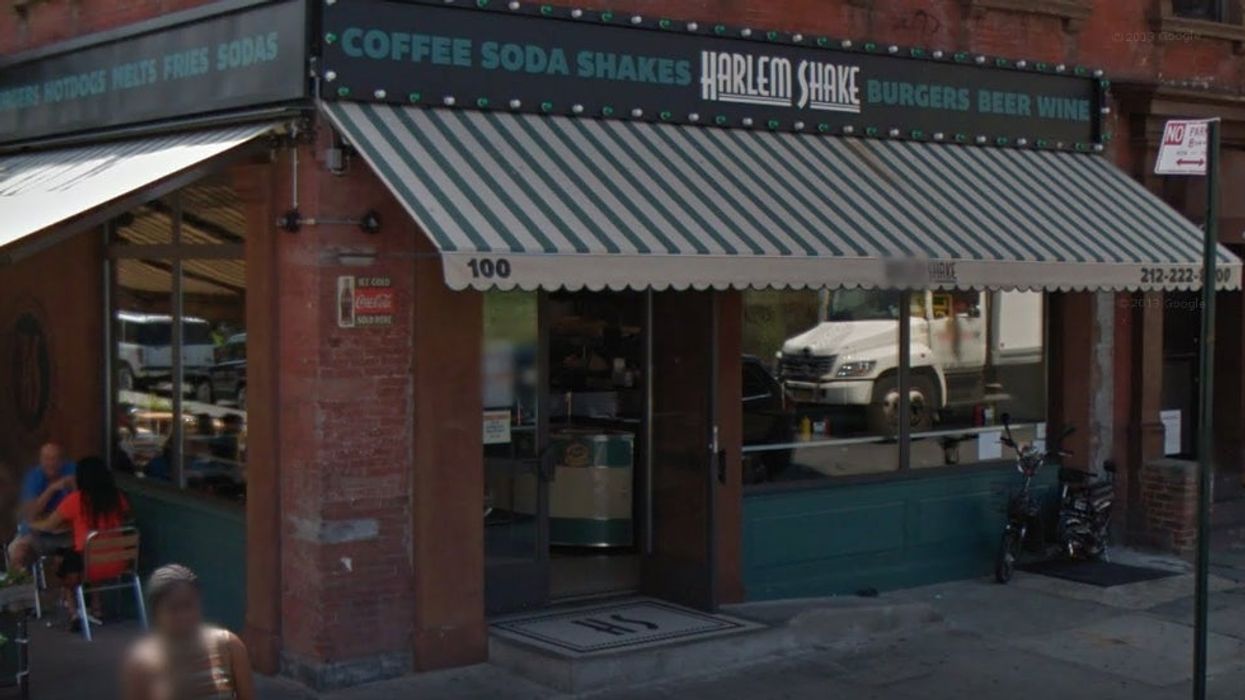 Google Maps/ Screengrab
A university professor is being investigated after he posted a rant against white people on Facebook.
As indy100 reported yesterday James Livingston, who is a white professor at Rutgers University in New Jersey, went on a tirade against a group of children that he saw eating in a restaurant in Harlem, New York City.
His post, which has since been deleted by Facebook, saw him express his disgust at a group of children he saw in the Harlem Shake.
Part of his statement read as:
OK, officially, I now hate white people

I am a white people, for God's sake, but can we keep them — us — us out of my neighbourhood?

[The restaurant was] overrun with little Caucasian a**holes who know their parents will approve of anything they do.

I hereby resign from my race. F**k these people. Yeah, I know, it's about access to my dinner. F**k you, too.
Speaking to Fox News, Livingston has confirmed that he wrote the post and was standing by his statement.
Facebook has confirmed that they removed the post for violating community standards but Livingston questioned their decision in a follow-up post.
A spokesperson from Rutgers University, Dory Devlin, has now said that Livingston is now being investigated by campus officials for violating the school's policy on discrimination and harassment.
In addition, Livingston has now been banned from the restaurant. In a joint statement provided to The Blaze by Jelena Pasic and Darda Coaxum, they condemned his "racist" rant and told him to eat elsewhere.
For five years and counting, we built our business on a prerogative [of] cherishing diversity within our ownership, staff and customers in our beloved Harlem COMMUNITY.

We refuse to be sucked into your racist rants, so if you wish to name drop, please use names of those with similar views,

We ask that our name is removed from your rant because we do not want to have anything to do with you.

And yeah, we ask that you get your burgers somewhere else. We do not tolerate 'racism' either. We thrive on equality and fairness and have full intentions to keep it that way.
The duo also shared an Instagram post which indirectly addressed the incident and celebrated the growing diversity and progress of the neighbourhood.
HT Fox News