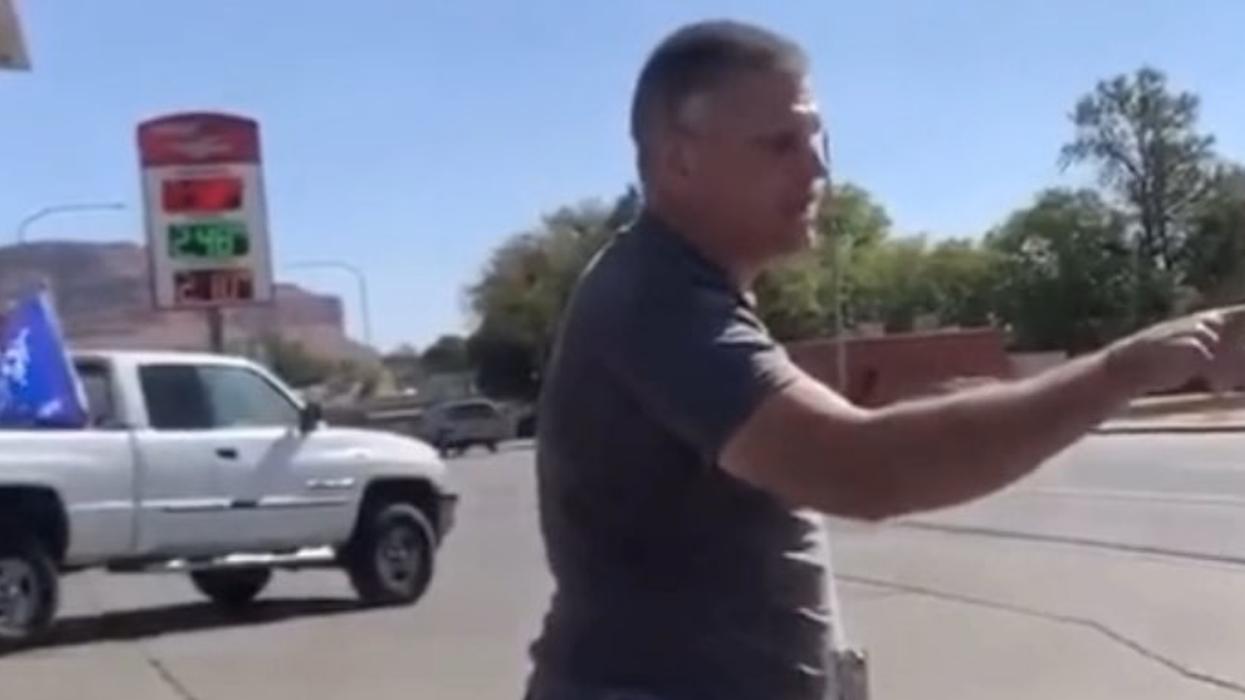 Twitter
Trump supporters certainly know how to make a scene.
Sometimes that's an unpleasant one.
Like a video currently circulating the internet that shows a self-proclaimed Trump supporter harassing a group of Black Lives Matter protesters.
Robert Brissette, 42, was filling up his car at a Utah gas station when a group of BLM demonstrators supporters spotted a Trump flag adorning his car, reported the New York Post.
After he was confronted, the video shows that began to get aggressive.
Trump supporter in Utah says "Black lives don't matter" & coughs on protesters https://t.co/P012t6EFhL

— Fifty Shades of Whey (@Fifty Shades of Whey) 1602688737
"Black lives don't matter. All lives matter," Brissette is heard to shout at the group of protesters.
"You look like a little pansy-ass piece of s**t".
He then begins furiously coughing on the people gathered – a threat clearly playing on coronavirus fears.
"Oh, I'm so scared of your little f***ing virus," he adds.
Charming.
"Take your hate somewhere else," a protester yells as Brissette strides back to his truck.
In a GoFundMe set up after the incident, a person claiming to be Brissette said they were being charged by police as a result of the encounter and needed to raise $10,000.
"Two of the protesters threw rocks at me," he wrote.
"I went to confront them and was totally verbally attacked. So without touching anyone I called out the BLM at this point someone started recording it. During my rant two women hit me."
"And now I'm being charged with starting it. I need help to clear my name against these race beating protesters".
The campaign has since been deleted.
indy100 was unable to contact Robert Brissette for comment.