Every week residents in the town of Kafranbel in Idlib, north west Syria, release a photo or sign related to current events in an attempt to draw the world's attention to the ongoing civil war in their country.
In the past they've paid tribute to Robin Williams. This week, they're making a statement about events closer to home, saying: "We endorse and support the airstrikes against Isis in Syria and we ask for more intensive and aggressive ones against Assad as well."
Here are some other signs:
Robin Williams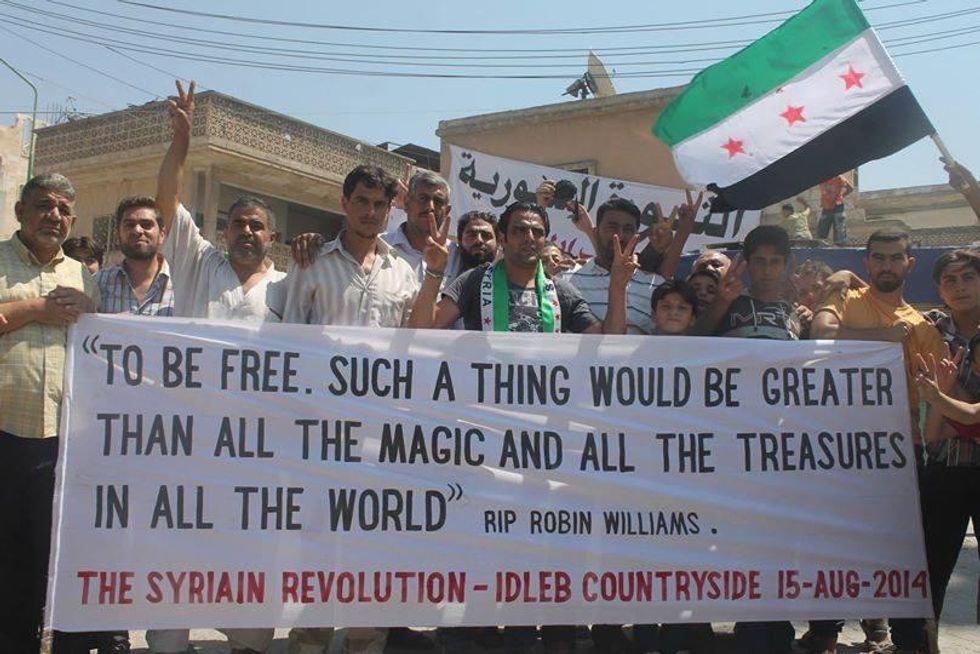 Boston Bombs
Trayvon Martin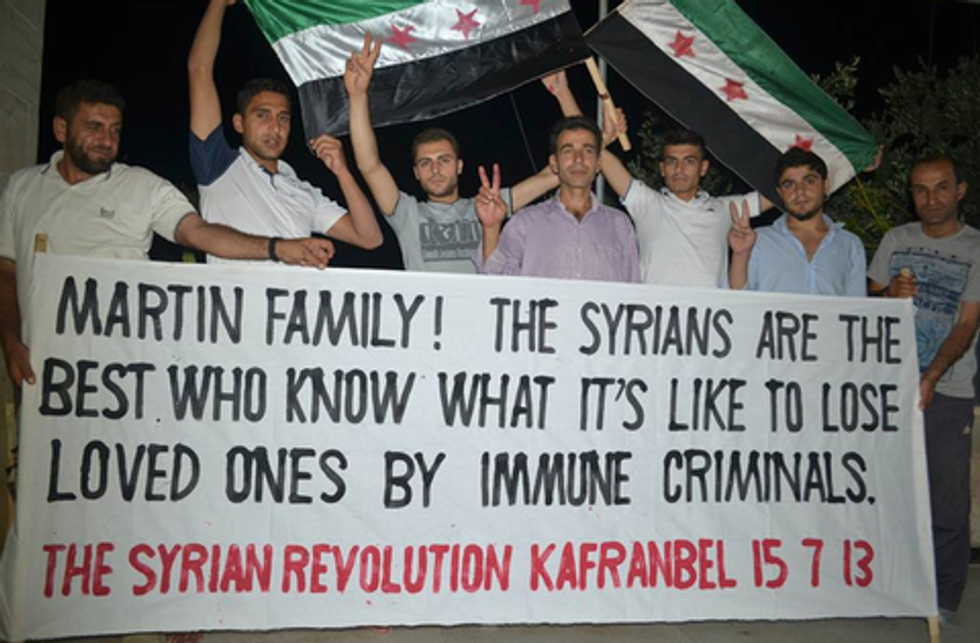 James Foley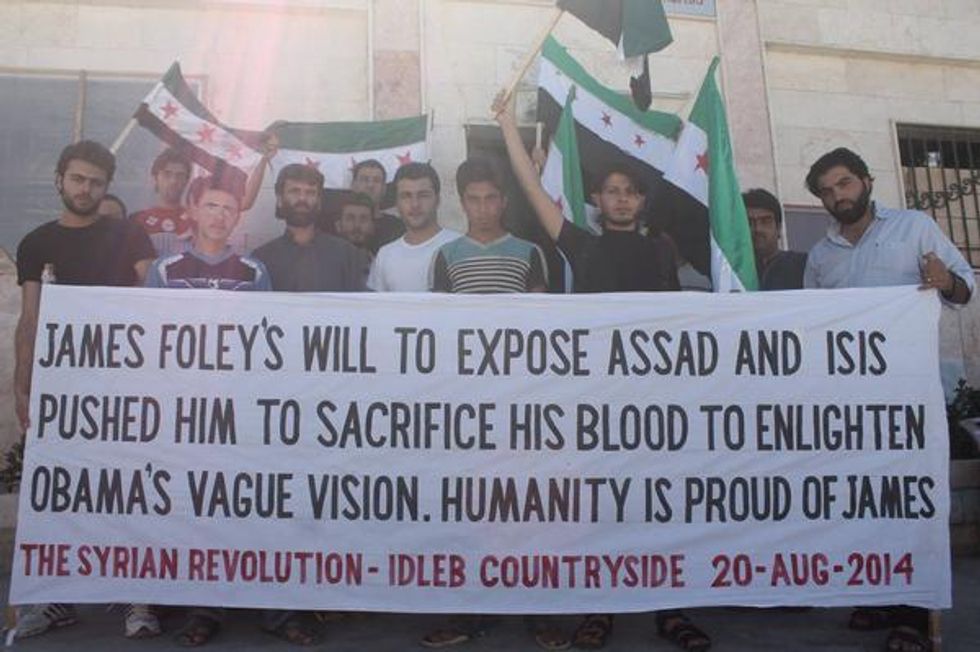 Kafranbel activist Raed Fares told the New York Times earlier this year their signs are designed to reach an international audience.
We keep track of everything happening in the news, all over the world, and if we find something that can help our cause, then we will use it. Appealing to a global audience is very important to us. Our revolution is a people's revolution, so it is only natural that we seek out the support of people around the world.
More: American strikes on Isis in Syria: what you need to know