The Northern Ireland Assembly has voted in favour of gay marriage, but the motion still failed to pass after the Democratic Unionist Party vetoed any change in the law.
The DUP used a petition of concern to to defeat a vote of 53 to 52 in favour of same-sex marriage, arguing that the law change did not command sufficient cross-community support.
Parties can use this mechanism if they feel there is not enough backing from Protestants or Catholics for particular legislation, designed to ensure neither community dominated the other after the 1998 Belfast agreement.
As a result of the veto, Northern Ireland remains the only part of the UK where gay couples cannot legally marry.
Statista has compiled a map of countries around the world which currently allow gay marriage.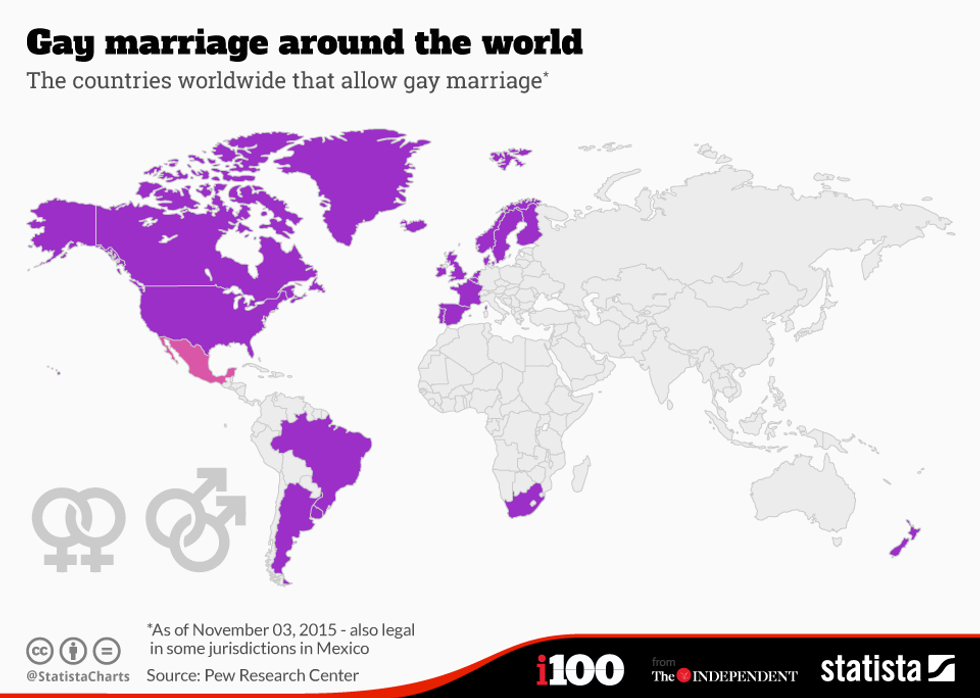 According to the 2015 ILGA State Sponsored Homophobia report, there are currently 75 countries where same-sex sexual acts are still illegal.