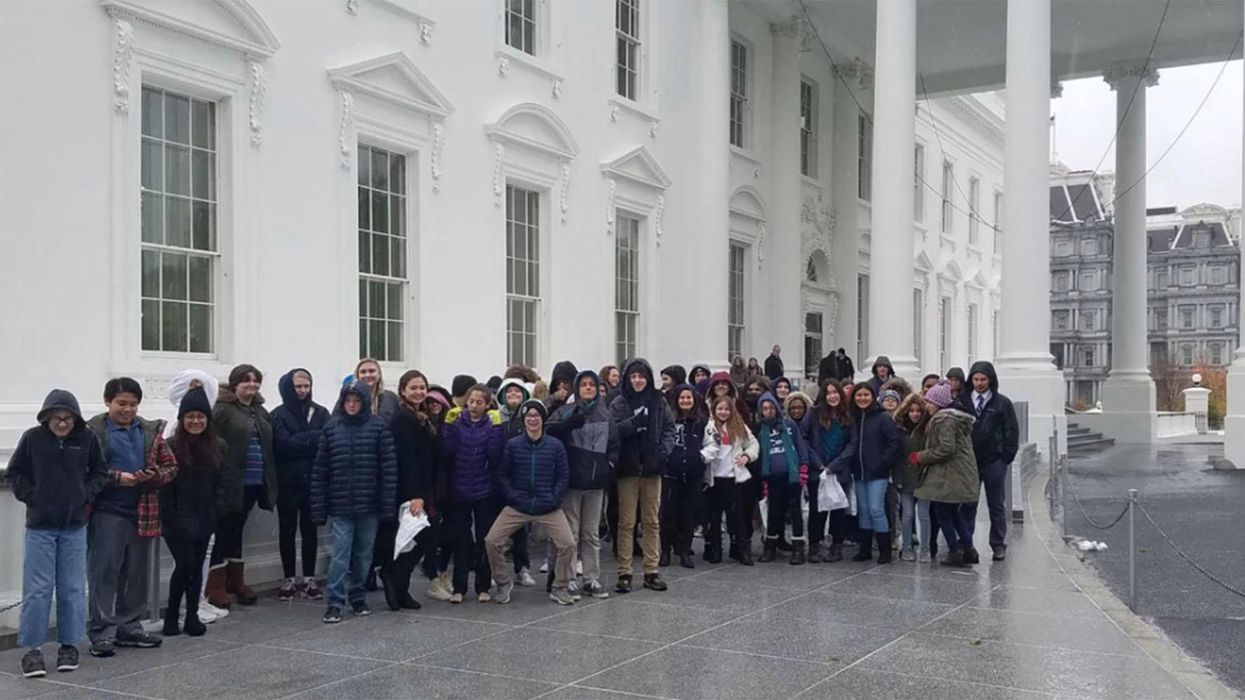 Facebook
In a class trip gone wrong, three foreign schoolkids got barred from entering the White House because they forgot to bring the identification required for non-US citizens.
A group of seventh-graders from Henry Hudson Regional School in Highlands, New Jersey drove for hours through a snowstorm on 15 November for a long-awaited trip to the US capital.
But the treacherous weather forced them to cancel not only a city tour but also a lunch on the White House lawn, leaving them only with limited time to go on the much-anticipated tour of the first floor of the president's official residence.
But to make a bad day even worse, while going through the initial checkpoint of the White House, two kids from Sweden and one from Colombia were stopped by Secret Service agents because they didn't bring their passports.
Even though the school had sent a list of all the people expected to take the tour months in advance, the White House rules state that upon arrival, "all foreign nationals … regardless of age" must present a passport, alien registration card or US State Department-issued ID.
It seems like the school supervisors forgot to mention that very crucial detail to their kids before getting on the bus, leaving the three foreign youngsters stranded outside with the principal while their peers enjoyed the 45-minute tour.
Speaking of one of the unlucky students, school board member Karen Horner said:
She was very upset. She was probably more upset than they were.
We don't blame her; anybody in that situation would have a serious case of 'fomo'.
But, some parents were not happy about the treatment of the children. One frustrated dad told The Post:
What are 12 and 13-year-olds going to do? It doesn't make sense.
And another one was clearly more angry:
It's disgusting. You don't do that to children.
The First Lady's communication director told The Post that previous presidents had the same rules.
Apparently the students did not see President Trump on the tour, which some might say, could have been the luckiest part of their day.