Nicholas Kamm/ AFP/ White House/ Twitter
By now we have to admit that whenever something daft happens in the Trump White House we just bat our eyelids and continue with our day.
After all, this is an administration that is struggling to recruit staff and even managed to hold a 'Made in America' party where guests used 'made in China' spoons.
You would hope that despite all of these things that they could at least spell the name of the country they represent correctly, right?
Sadly not.
In a now deleted tweet, The White House account shared a quote from a speech Donald Trump made on Friday.
The quote read:
If economic growth continues at this pace, THE UNITED SATES ECONOMY WILL DOUBLE IN SIZE more than 10 years faster than it would have under President Bush or President Obama.
Did you spot it?
They forgot to include the first 't' in 'States.'
Here is a screenshot courtesy of Mashablejust to prove it happened.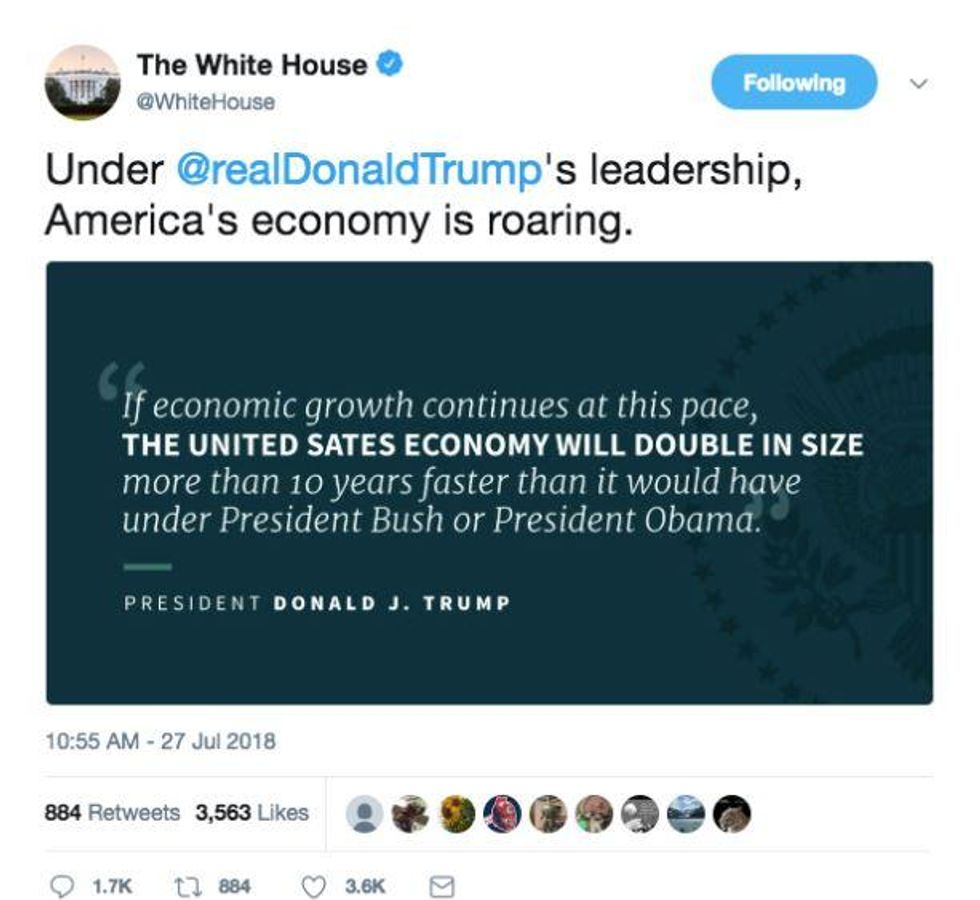 Picture: White House/ Twitter
THE UNITED SATES!
I mean, we all make mistakes on social media but really?
Of course, Trump himself is no stranger to spelling errors on Twitter but come on, this is the name of your country and it's a relatively easy name to spell at that.
We'd forgive them if they were representing Kyrgyzstan.
It's also worth pointing out that America's economic upturn began under the Obama administration but at this point, it kind of feels like facts just don't matter anymore.
HT Mashable