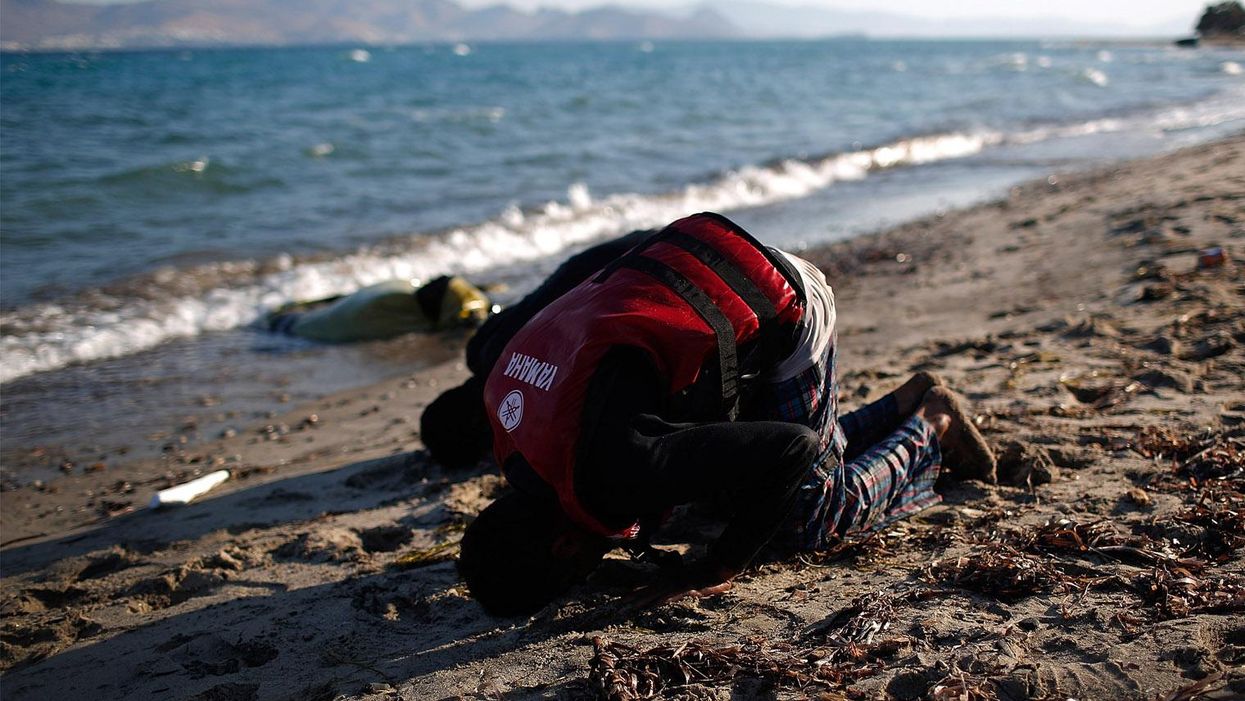 The number of people crossing the Mediterranean to reach Europe in 2015 surpassed 300,000 yesterday, according to the Office of the UN High Commissioner for Refugees (UNHCR).
Melissa Fleming, spokesperson for the UNHCR, said at a press briefing:
Some 2,500 refugees and migrants are estimated to have died or gone missing this year while attempting the crossing to Europe – compared to 3,500 who died or went missing in the Mediterranean in 2014.
The total number of crossings so far represents a substantial increase from the full year 2014, in which 219,000 crossed the Mediterranean.
Ban Ki-moon, secretary-general of the United Nations, said in a statement:
I am horrified and heartbroken at the latest loss of lives of refugees and migrants in the Mediterranean and Europe.

Yesterday saw the grim discovery of the bodies of more than 70 people inside a truck abandoned near the Austrian border with Hungary. Reports indicate that many of the victims were Syrian asylum seekers – including children.

These repeated tragedies underscore the ruthlessness of people smugglers and traffickers whose criminal activities extend from the Andaman Sea to the Mediterranean to the highways of Europe.

It also highlights the desperation of people seeking protection or a new life.
The term 'Mediterranean migrant crisis' has been used, by this publication and this writer, as a blanket term to describe the rising number of people attempting the dangerous journey to Europe, and the number of people who have not survived it.
There is an issue with this descriptor, as the word 'migrant' is largely inaccurate for these people and their motivations for travelling.
So who are migrants and who are refugees?
Using UN definitions...
Migrants
choose to move not because of a direct threat of persecution or death, but mainly to improve their lives by finding work, or in some cases for education, family reunion, or other reasons.

Unlike refugees who cannot safely return home, migrants face no such impediment to return.
Refugees
are persons fleeing armed conflict or persecution. Their situation is often so perilous and intolerable that they cross national borders to seek safety in nearby countries, and thus become internationally recognised as 'refugees' with access to assistance from States, UNHCR, and other organisations.
As we have written before, it's probably time we all started using the correct terms to describe these people on a situational basis.
A UN report in July indicated that a third of those who arrived by sea in Italy in Greece in the first half of this year came from Syria, while people fleeing violence in Afghanistan and Eritrea constituted 12 per cent.
Other prominent countries of origin included Somalia, Nigeria, Iraq and Sudan.
Antonio Guterres, United Nations High Commissioner for Refugees, said:
Most of the people arriving by sea in Europe are refugees, seeking protection from war and persecution.