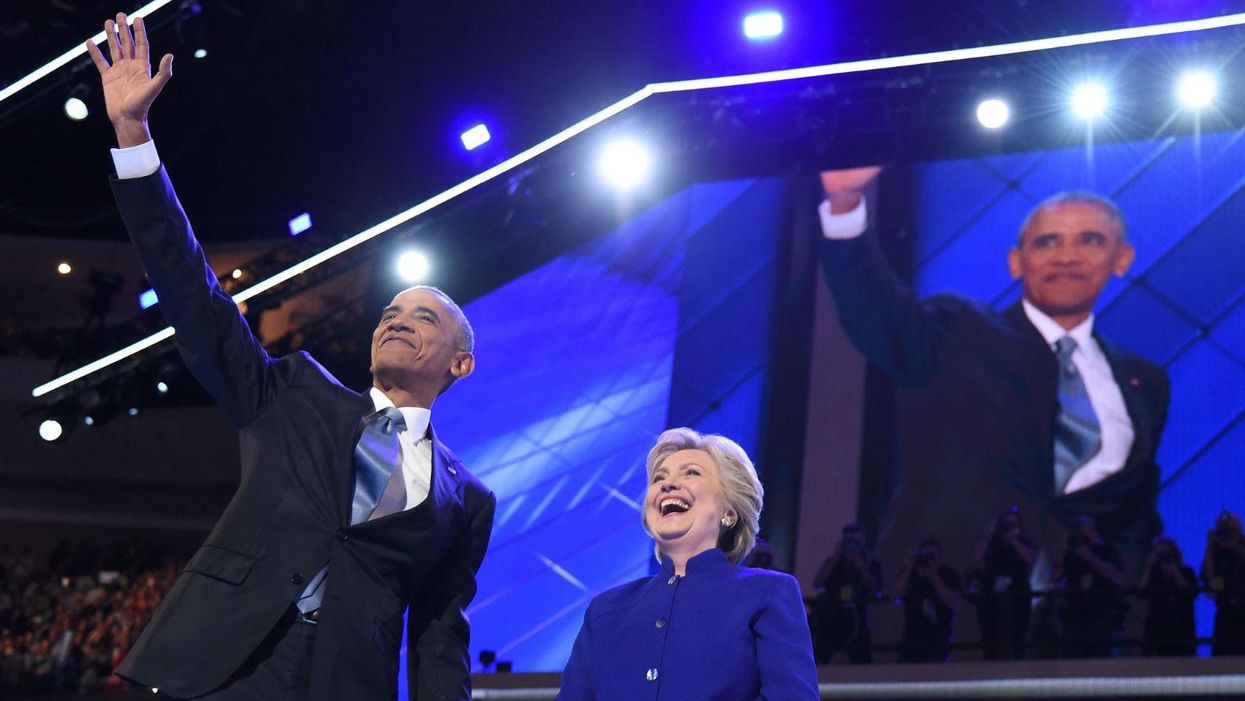 Barack Obama spoke at the Democratic National Convention this week to give his unequivocal support for Hillary Clinton to succeed him as President of the United States.
In his speech, Obama sang the praises of the presidential nominee:
There has never been a man or a woman, not me, not Bill, nobody more qualified than Hillary Clinton to serve as president of the United States of America.
Picture: Mandel Ngan/Getty
And as forceful and passionate his endorsement of Clinton, so too was his condemnation of Donald Trump:
The Donald, he's not really a plans guy… he's betting that if he scares enough people, he might score just enough votes to win this election.

That is another bet that Donald Trump will lose. Because he's selling the American people short. We are not a fragile or frightful people. Our power doesn't come from some self-declared saviour promising that he alone can restore order. We don't look to be ruled.
However, a closer look at Obama's speech should actually give us pause for thought.
The election, Obama said:
... is not just a choice between parties or policies; the usual debates between left and right. This is a more fundamental choice – about who we are as a people, and whether we stay true to this great American experiment in self-government.
In case you are in any doubt: