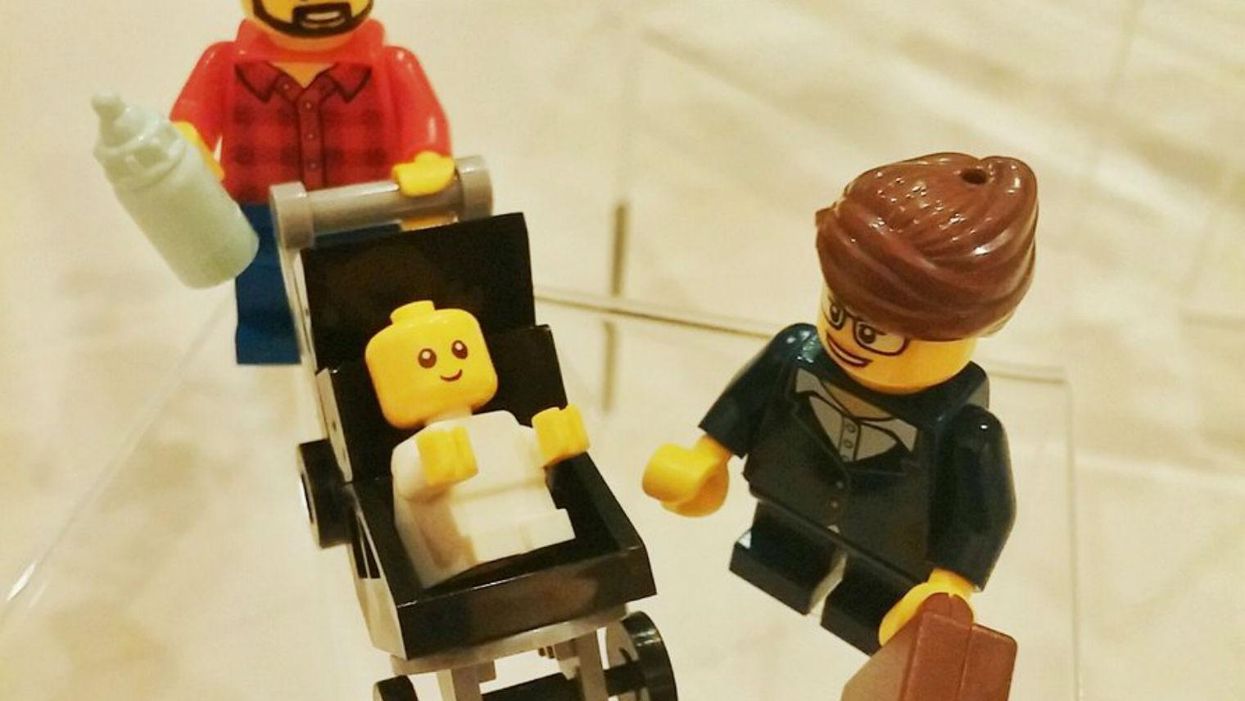 Lego is using a hipster dad with a beard and 'working mum' in a business suit to outline 'progressive gender roles'.
The legendary toy manufacturer is hoping to enlighten kids with a new line of characters, sweeping away stereotypes and normalising the varying roles of society.
The Lego City range, which comes out in June 2016, features figurines such as a hipster dad in a checked shirt carrying a baby bottle, a 'working mum' in a neat blue suit, a man in a wheelchair, and a woman painter and decorator.
The elderly lady sitting on a park bench with a bunch of flowers, and male hot dog salesman who looks Italian appear slightly more 'traditional'.
Interestingly, despite the gender ideals, the entire set appears to portray white characters. Lego's lack of diversity has been highlighted in the past.
We heard about the new range of Lego people through Mental Floss, which says:
Normalising these basic roles, situations and identities for children can help them to broaden their sometimes-restrictive model of family life or see their own paradigm reflected in the toys that they choose to play with.
The introductions signal LEGO's desire to better reflect the broadness of a changing society, championing inclusive communities and represent a truer idea of what family can be.
"We need to stay in tune with the world around us," the president of Lego Systems told Fortune Magazine.
"We aren't responding to demand from anyone. We are trying to portray the world around us and listen to our consumer base."
Obviously, creating 'stay at home dads' and 'working mums' is no bad thing. Although they sort of feel a little cliched in themselves now. We're not sure why the dad has to be from Shoreditch, or why the mum looks like she bought the wrong size suit in a Next Boxing Day sale.
Here's the full set...