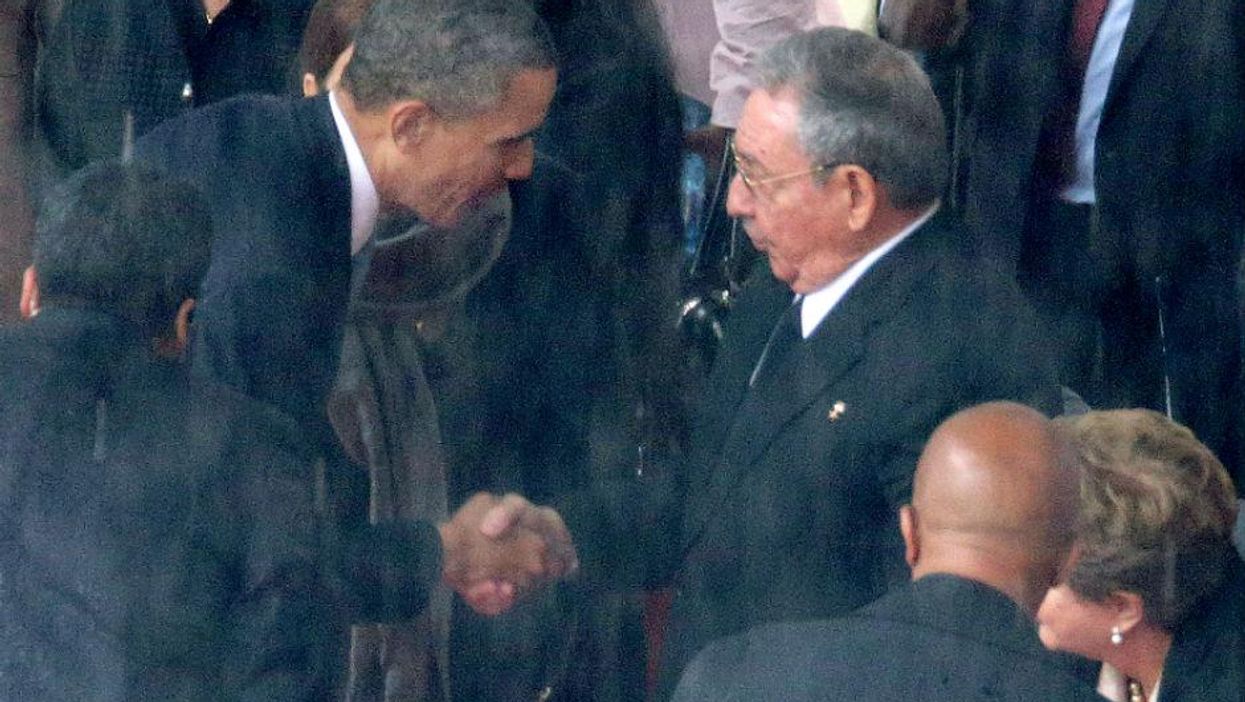 What is happening?
The United States and Cuba will start negotiating full diplomatic relations, marking a significant shift in US policy towards the communist island.
The US president Barack Obama and Cuban president Raul Castro spoke for 45 minutes via telephone yesterday.
Mr Obama held a press conference at midday in Washington DC (5pm GMT) and Mr Castro spoke at the same time from Havana.
What did they say?
The US president said the "outdated approach" would be ended and emphasised the fact that 50 years of embargoes had not worked.
He said a US embassy will be set up in Havana, businesses will be able to trade again and the embargo will be reviewed by Congress.
Though this policy [of a trade embargo] had been rooted in the best of intentions, no other nation joins us in imposing these sanctions and it has had little effect... These 50 years have shown that isolation has not worked, it's time for a new approach.

I do not expect the changes today to bring about a transformation of Cuban society overnight. But I am convinced that by a policy of engagement we can more effectively stand up for our values and help the Cuban people help themselves as they move into the 21st century.
Mr Obama quoted revolutionary Cuban poet Jose Marti: "Liberty is the right of every man to be honest." He also added, in Spanish, "Todos somos Americanos" (We are all Americans).
Cuban leader Raul Castro said profound differences remain between Cuba and the US in areas such as human rights, foreign policy and questions of sovereignty. But he said the countries have to learn to live with their differences "in a civilized manner".
We have agreed to re-establish diplomatic relations. This does not mean that the main problem has been resolved. The economic blockade, which damages our nation on human and financial terms, must come to an end.

We recognise that we have deep differences, fundamentally to do with national sovereignty, with democracy, with human rights and with foreign policy. I want to stress our willingness to have dialogues on all these subjects.