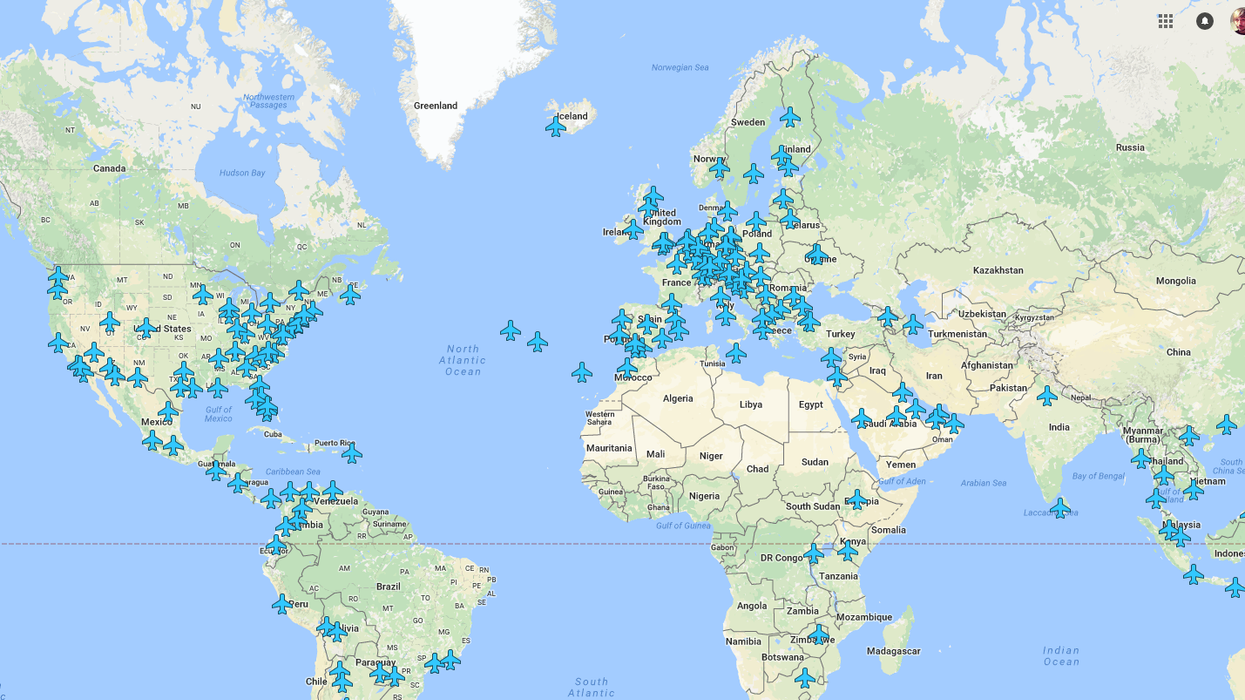 In this interconnected, globalised world, it's always nice to know we have the entire font of human knowledge at our beck and call.
The smart phone has revolutionised the way we think, communicate and cheat on pub quizzes​
But let's face it, it all means very little if you've got no data.
Thankfully, travel blogger Anil Polat knows the pain of wheeling a suitcase around an airport, hunting for Wi-Fi.
To combat this nightmare, he's devised an interactive, regularly updated map of Wi-Fi passwords in airports around the world.
And here it is:
Simply click on the plane that corresponds with the airport you're going to, and the map will tell you if there's Wi-Fi there, what the password is, and if it has any time limits.
Genius.