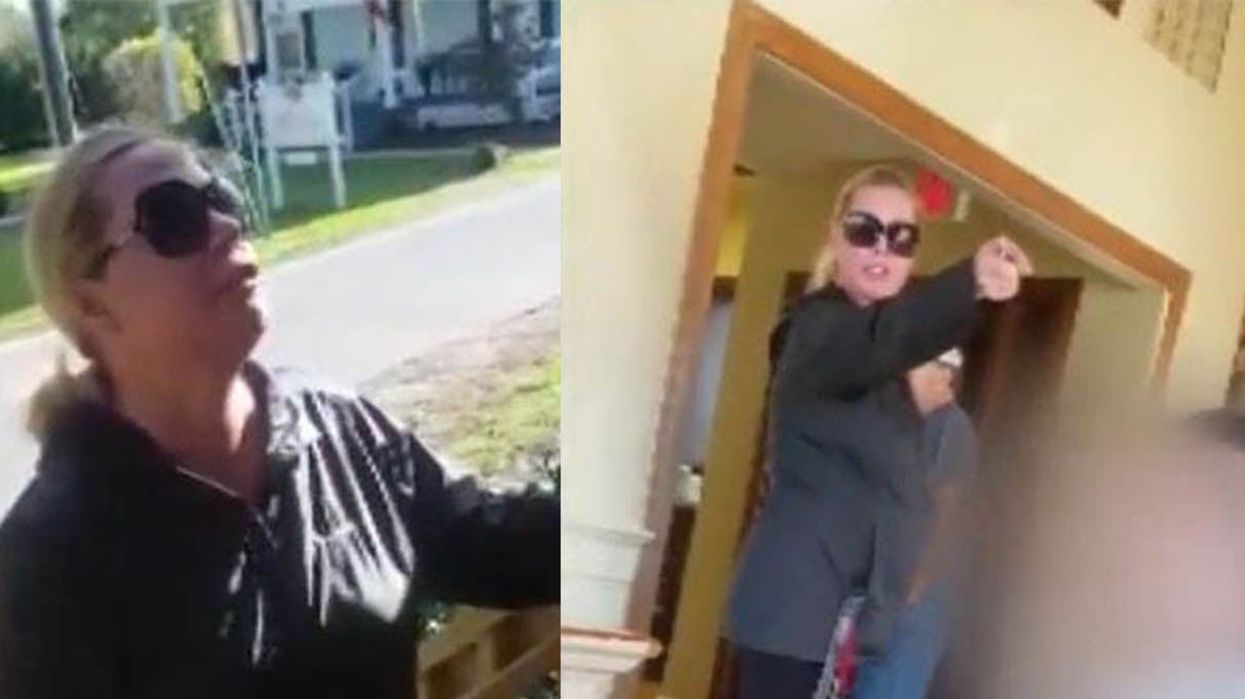 NBC Washington/ Screengrab
A white woman has been filmed racially abusing a family from Guatemala in a Virginia restaurant, demanding that they speak Spanish.
The family who was visiting a relative in the state were approached by the unnamed woman in a branch of Andy's restaurant in Lovettsville, Virginia, where she demanded to see their passports.
In a video, the woman can be seen shouting at the family and demanding that they stop speaking Spanish as it is 'disrespectful' to speak another language in the US.
The family, who have asked to remain anonymous were quoted as saying by NBC Washington:
She asked for passports; she said that she knew everybody in Loudoun County to get us out of here, and she started saying that we were supposed to speak English, but I'm like 'we're not talking to you.
One of the victims added that she told the woman:
They're here visiting and they don't know English, so how do you want them to speak English when they're here just visiting?
This reportedly provoked an expletive-laden rant from the woman, who said:
You don't freeload in this f*****g country. You get the f*** out, back to your f*****g country.

You illegals come to live from the government. You can't live on the government here. Go live from your government.
The owner of the restaurant has since confirmed that the woman in question has been banned from the restaurant because of her behaviour.
The mother of the family has said that she is sharing this story on the hope that other victims will be willing to speak out against the harassment they have experienced.
It's not fair that they do this to us, and even less acceptable if there are children present. 

It's not fair for any child to have to go through that. You just don't do that.
HT Daily Mail