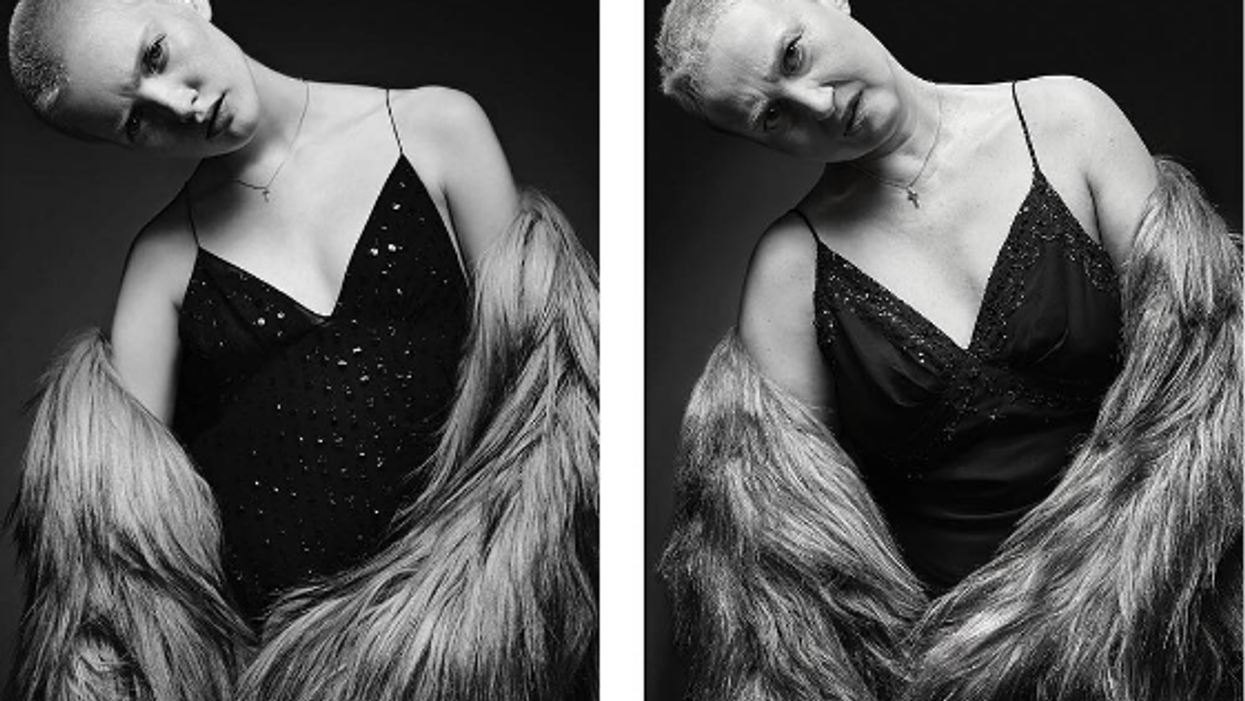 Instagram / Daniel Schweizer / Nathalie Croquet
Nathalie Croquet probably won't be offended if we say she doesn't look like the typical model.
This is what Croquet normally looks like:
But the French journalist decided to recreate famous fashion photos to show people exactly how much make-up, hair and lighting goes on behind-the-scenes.
She calls the project, which is featured in an exhibition in a gallery in Paris, an anti-fashion spoof, but there's a more serious point to be taken away from this: Models shouldn't make the rest of us feel bad about ourselves.
Here are some of Croquet's photos: