WDRB/screengrab
Kyle Griffith had finished serving two young women at Buffalo Wild Wings on Westport Road, Louisiana, and was waiting for payment.
However when he picked up the receipt, he found that the duo refused to tip him because he was gay.
A homophobic note was written on his receipt, "don't tip f-----s" , and #UNeedJesus.
Griffith told WDRB that he was "crushed".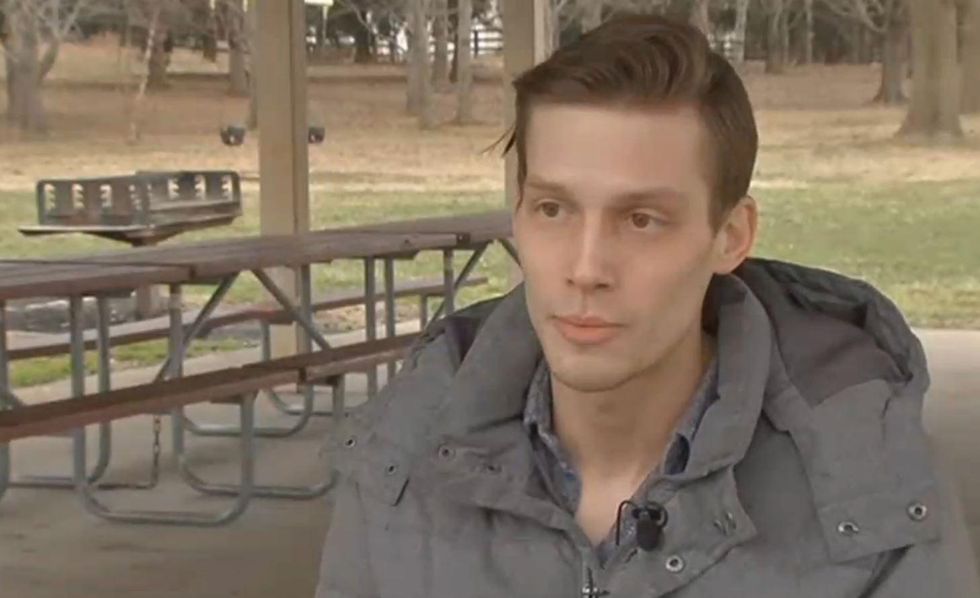 Picture: WDRB/screengrab
I depend on those tips to be able to pay my bills and everything else ... to live, to eat, everything.
Griffith posted a photo of the note on Facebook without the customer's name, and it quickly racked up hundreds of likes. However he made the post hidden, because it was reported as offensive.
Bufallo Wild Wings released a statement on Tuesday, expressing its "disappointment" at what happened, and Griffith confirmed that his employer had been supportive of him.
Although the woman later found him on Facebook and apologised – calling it nothing more than a "joke", few people – least of all Griffith – found it amusing.