Ukip has a bit of a problem with women, with the latest YouGov poll putting their support on 15 points among men but only ten among women, while Nigel Farage denied that the party was "too blokey" after arriving at an event on a tank.
In a bid to reach out to 50 per cent of the electorate and also reinforce its USP, Ukip has declared that it, uniquely among the main parties, will pledge to end VAT on sanitary products, otherwise known as the tampon tax.
Ukip's head of policy Suzanne Evans has said the party would remove the "invidious tax", but we would have to leave the EU in order for it to happen.
Sanitary products are currently taxed at five per cent as a "non-essential item", despite a range of luxury items such as edible cake decorations and crocodile meat not being taxed at all, but the Treasury insists this is the lowest it can set the tax under EU rules.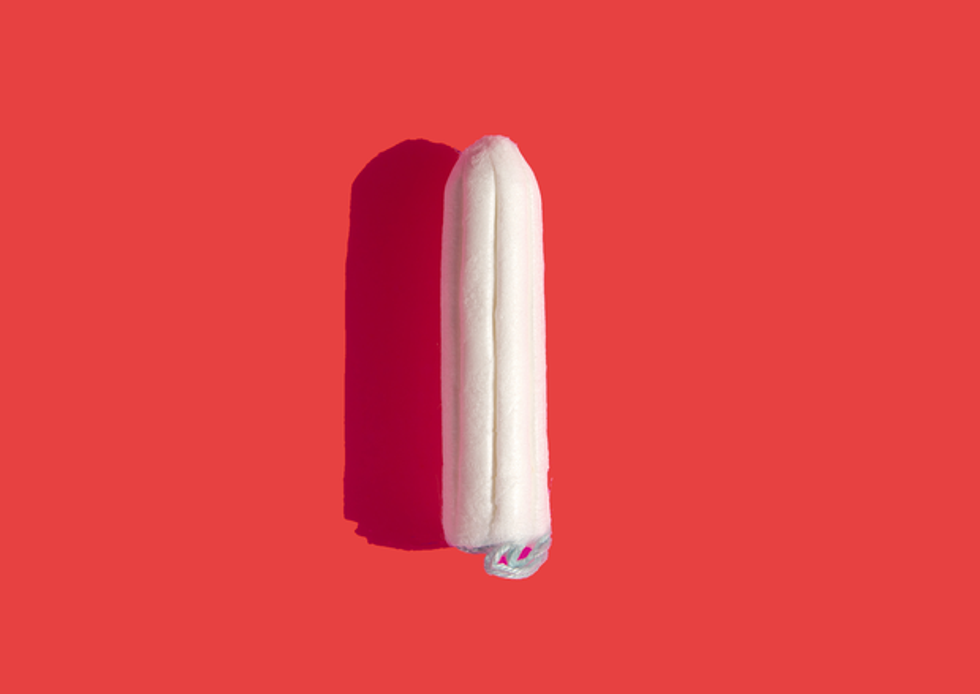 "No other party can pledge to take this simple step, as under EU rules no item that has ever had VAT charged on it can have VAT removed completely. This shows not only how ridiculous EU legislation is, but how very wrong it is that we've given our tax sovereignty over to a bunch of faceless - and mostly male - EU Commissioners who simply don't understand real life, let alone real life for women," Ms Evans said.
"The rules are so daft, that you can go for a swim without paying any VAT, but you'll be charged for it on the tampon you need to wear in order to go for a swim. It's plain stupid."
She added: "Only by leaving the EU can this change, and only Ukip wants this to happen. Taxing tampons is straight out of the dark ages, it is a hangover from a distant past when policy makers disregarded the interests and health of woman and it must not be allowed to continue."
Laura Coryton, who set up the Change.org petition for the tampon tax to be scrapped that attracted more than 200,000 signatories, told i100.co.uk that she welcomed Ukip's intervention, despite not agreeing with their main policy.
"Although our campaign doesn't necessarily support the UK leaving the EU, we are pleased to see another major political party engage with our cause and agree that sanitary products should no longer be classed as 'luxury, non-essential' items," she said.
"We think this is an issue that transcends party politics and therefore we're happy to hear it being discussed as an active topic for debate."
More: [Just why does George Osborne think exotic meat is more essential than tampons?]5