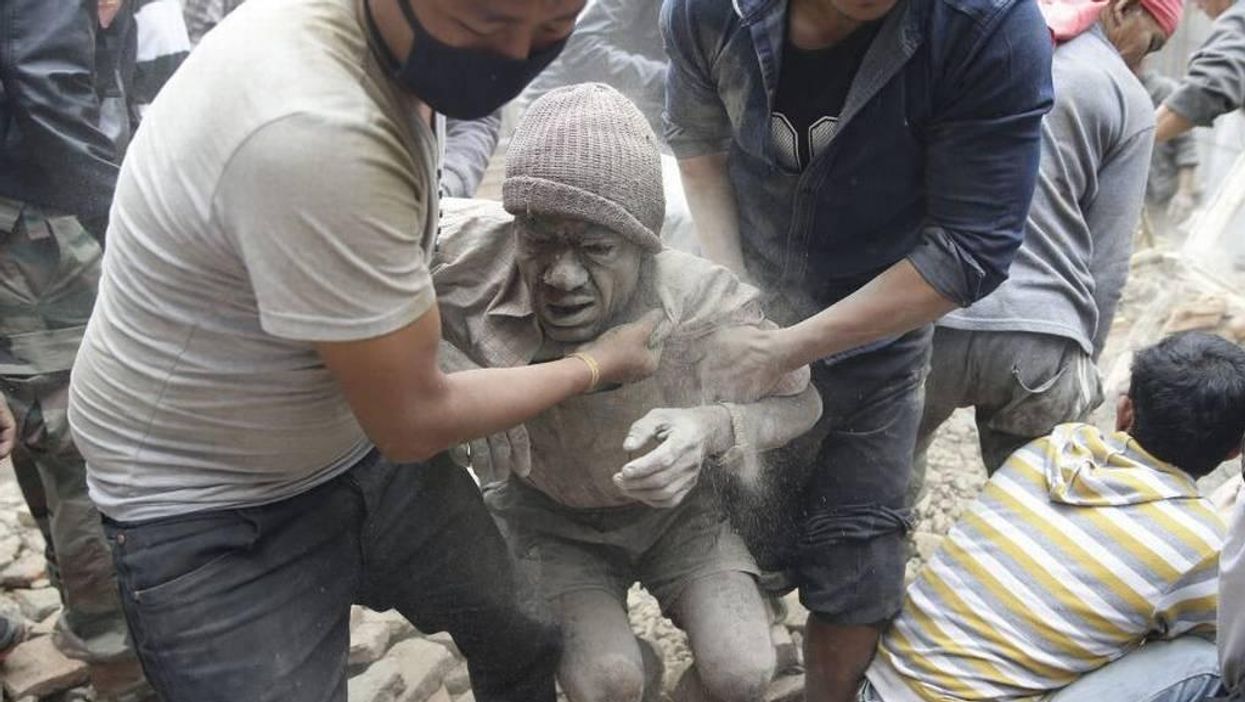 (Picture: EPA)
International charities are urging people to give money to help the relief effort in the aftermath of a 7.8-magnitude earthquake that has left more than 4,000 people dead and eight million affected in Nepal.
If you have already decided to give money then there could be good reason to tell all your friends that you have done so.
Research by two US academics published in the Economic Journal in 2009 showed that people were far more likely to donate generously to charity when they knew that others had done the same.
In their study, Jen Shang and Rachel Croson found that donations rose by 12 per cent when people were told others had given large amounts compared to those who were told nothing at all.
They found the impact of "social information" was particularly big on those giving for the first time - because they don't necessarily know an "appropriate" amount.
The Nepali government has called for help as reports emerge from the country that hospitals are at capacity and that risks posed by a lack of food, water and shelter have escalated hourly.
While encouraging people to give generously, the Charity Commission has urged people to make sure they are donating to "established registered charities". You can use their Register of Charities search tool here.
Meanwhile, Facebook has pledged to match any donation (up to $2m), made by its users to the International Medical Corps. Find out more here.