istock / monkeybusinessimages
Prince Harry recently made headlines for revealing that he had turned to counselling to help cope with his mother's death.
As the 'epidemic' of male suicide continues to grow in the UK, particularly in men under 45, male mental health issues are deservedly receiving more attention.
But a new study released by Office of National Statistics reveals that young women are still more likely to report mental health problems than young men.
It's difficult to establish whether young men are less likely to admit to mental ill health, due to higher social stigma, or whether there is actually a statistical higher prevalence of mental illness in young women.
Nevertheless, the investigation into the well-being of people aged 16 to 24 in the UK did reveal that in general, reports of mental health issues are on the rise.
The number of young people admitting to symptoms of depression or anxiety rose from 18 per cent in 2009-2010, to 21 per cent in 2013-2014.
This increase was primarily due to more women reporting symptoms of anxiety or depression.
Overall, young women were consistently and significantly more likely than young men to report these symptoms, and scored lower "mental well-being scores".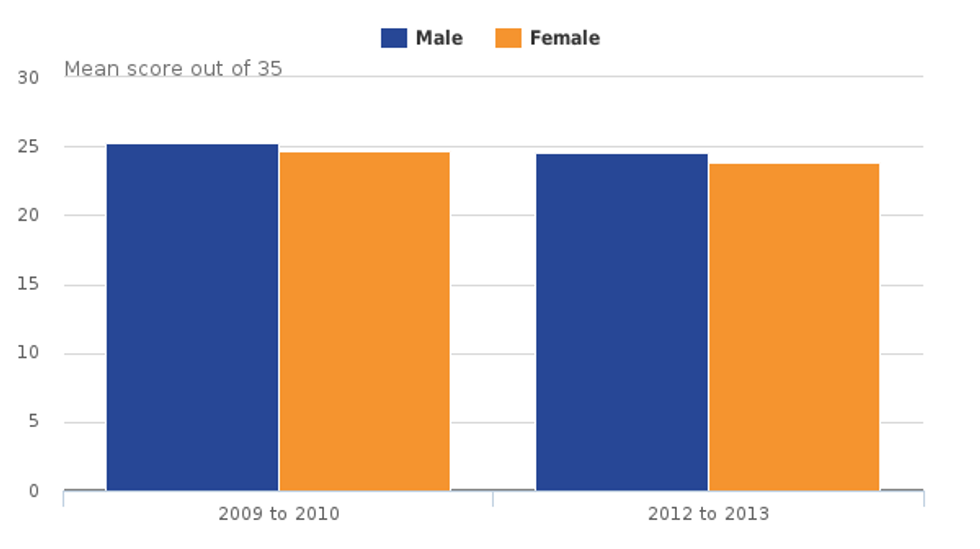 Source:
In the 2014-2015 period, one in four young women reported mental health issues, compared to one in six young men.
The graph of well-being measures over a three-year period also showed significant deterioration in markers related to mental health and social support.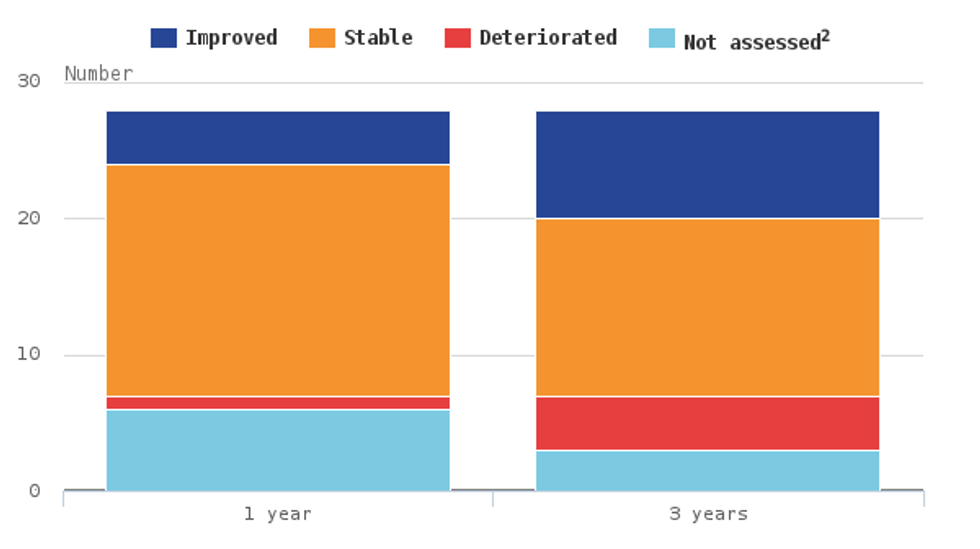 Source:
Markers related to high life satisfaction, worthwhile and happiness were found to decrease with age, with a marked deteriorated between 16-19 and 20-24 age brackets.
Sexual health satisfaction was predictably far higher in men than women, but the gap is decreasing fairly quickly.
Sexual health satisfaction. Source:
Other important points
Overall satisfaction wth health has improved, and the gap between male and female satisfaction has narrowed.
Youth unemployment and rates of those not in education, employment or training (NEET) are at their lowest since the credit crunch
Young people living in households at risk from poverty increased from 19 per cent in 2008 to 25 per cent in 2015