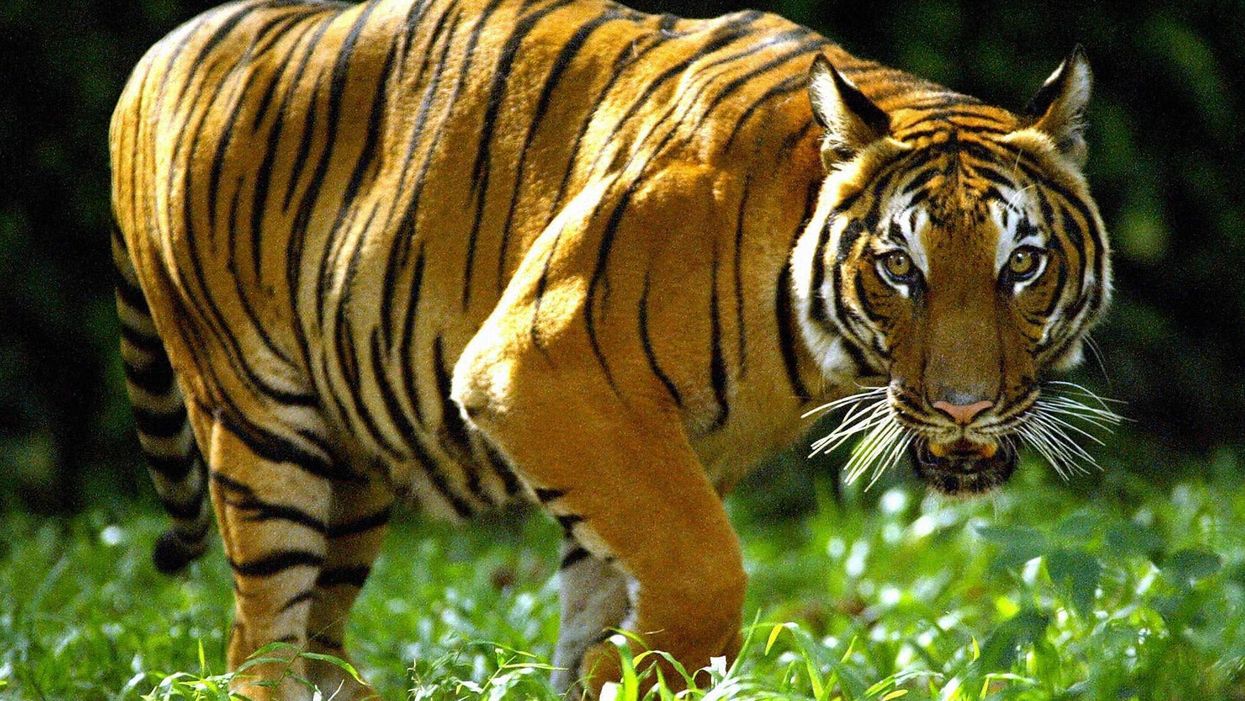 JIMIN LAI/GETTY
A man was mauled to death by a tiger after he allegedly jumped into the animal's enclosure at Youngor Wildlife Park, in the city of Ningbo, China, just under one hundred miles south of Shanghai.
The incident occurred on Sunday when the man, identified as Zhang, along with his friend, Mr Li, left their wives and decided to climb over the enclosure.
Li remained on the ground, but Zhang allegedly passed through the wires and scaled the zoo's 10 ft outer wall.
Mr Zhang's wife and child along with Li's wife, purchased tickets to the zoo, but the two men had not.
Zhang fell into the tiger enclosure, where one tiger pounced on him, and two others circled around.
Two of the tigers were chased away with firecrackers and water cannons, but the third stayed, fatally wounding the man, who later died in hospital.
According to state television, the tiger who had killed him was shot dead by the local police.
The tourism authority maintains that there were prominent warning signs.
Several videos have been posted online showing the attack.
The zoo was closed for the rest of the day and remained unopened on Monday.
HT BBC