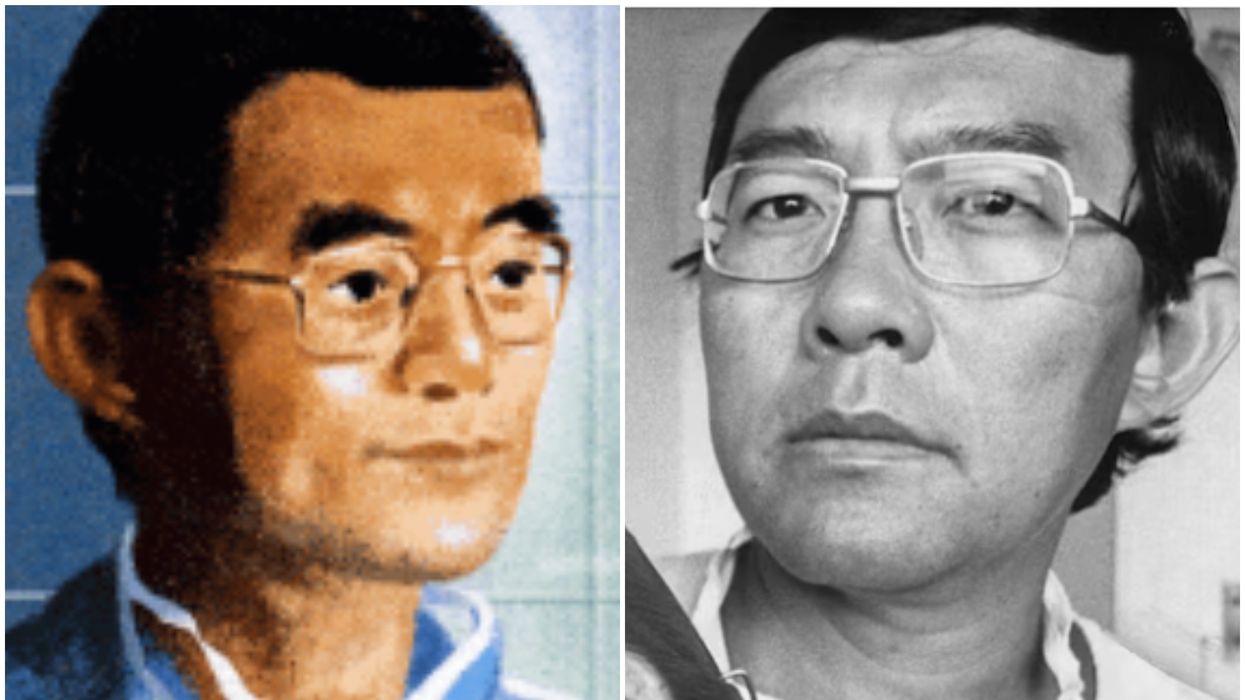 Google/Victor Chang Cardiac Research Institute
Head to the Google homepage today and you'll be greeted by the image of a sage-looking doctor, decked out in blue scrubs, standing beside a drawing of a heart.
To be clear, this isn't a Valentine-style heart, but an anatomical one, because the man in the picture – Dr Victor Chang – was a pioneer of cardiac surgery.
Google has dedicated its latest Doodle to the Chinese Australian surgeon to mark what would have been his 87th birthday and pay tribute to his considerable achievements as a humanitarian and surgeon.
One of his most notable contributions to medicine was the development of an artificial heart valve, which was significantly cheaper than previous models, making it accessible for use in lifesaving procedures around the world.
In 1984, Dr Chang performed a successful heart transplant on a 14-year-old girl, Fiona Coote, making her Australia's youngest-ever heart transplant patient at the time.
She received a second heart transplant two years later and, some 38 years later, is the country's longest-surviving heart transplant recipient, as Google notes in its blurb to the Doodle.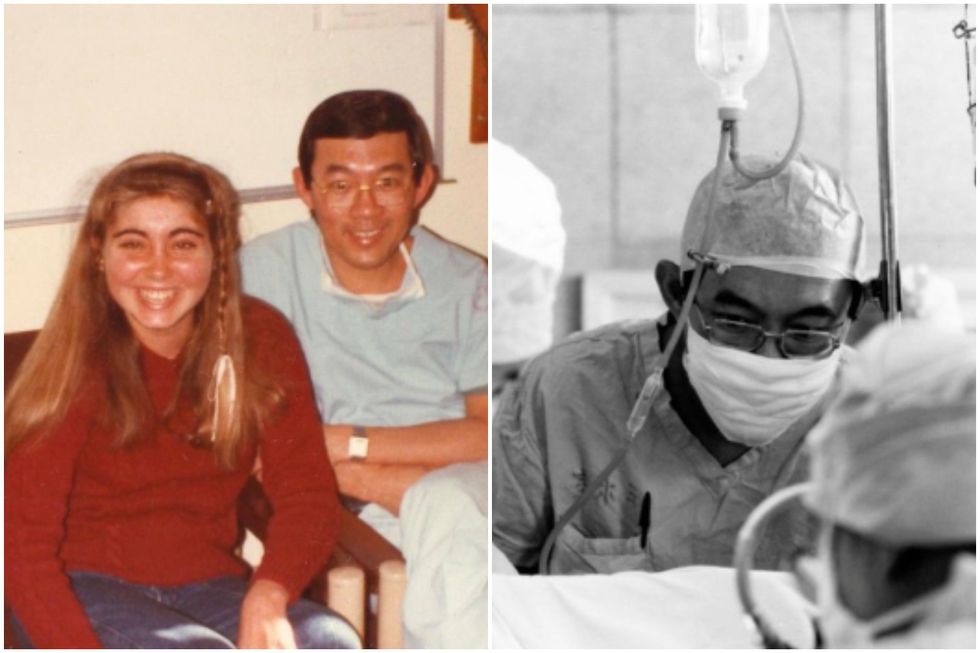 Left: Dr Chang with Fiona Coote and right, performing surgery (Courtesy of Chang Family via Google)
A national hero, Dr Chang received Australia's highest honour in 1986: the Companion of the Order of Australia, and was voted Australian of the Century at the People's Choice Awards in 1999.
Not only did he personally save hundreds of lives, but he was also passionate about sharing his skills and knowledge to improve global healthcare.
He set up the Victor Chang Foundation in 1984, which awards grants to South East Asian surgeons to bring them to St. Vincent's Hospital in Sydney (where he himself worked) to be trained in advanced cardiac surgery. The foundation also offers grants to programmes that explore innovation in cardiac surgery.
Tragically, on July 4, 1991, Chang was shot and killed by two would-be extortionists who were trying to kidnap him.
But his legacy lives on. And, in 1994, The Victor Chang Cardiac Research Institute was founded in his honour with the aim of finding cures, preventative treatments, and diagnostic tools for cardiovascular disease.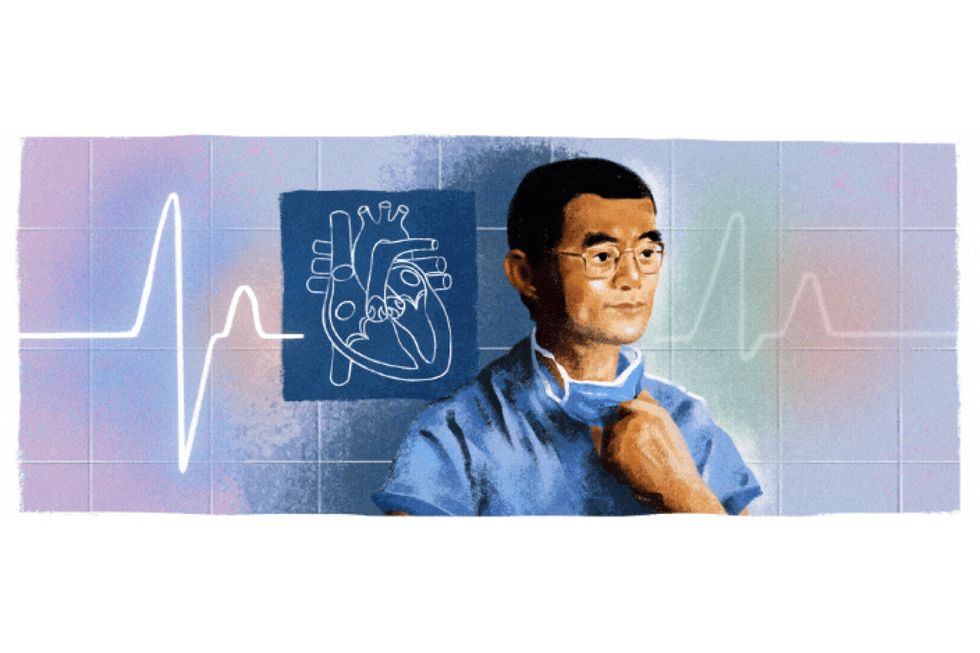 The interactive Doodle was created to celebrate Dr Chang's extraordinary legacy Google Doodle
Speaking about the Doodle dedication, Dr Chang's daughter Vanessa Chang said: "Dad held a strong conviction that true success in life involved sharing one's knowledge and expertise. According to him, the key to enduring success and recognition in your endeavours was to impart knowledge, enabling others to carry on the work in your absence. He firmly believed that there was no benefit in keeping knowledge to oneself.
"When it came to training overseas visitors, his approach extended beyond merely instructing. He ensured that all aspects of their life in an unfamiliar country were addressed.
"Drawing from his own experience as a migrant, Dad empathised with the challenges people faced when leaving their homelands, often without their families. His goal was to establish a supportive environment, making their transition as comfortable as possible."
Truly, an ambition – and a life – worth celebrating.
Sign up for our free Indy100 weekly newsletter
Have your say in our news democracy. Click the upvote icon at the top of the page to help raise this article through the indy100 rankings