Emojipedia
In a welcome piece of tech-related news, Google has announced gender-neutral emojis will be coming to Android phones this year.
A new beta version of Android P shows a preview of what new emojis users can look forward to using.
Among the skateboards and lobsters, there are positive additions like the inclusion on redheads and a gender-neutral family.
The gender-ambiguous family emoji will now be the default family emoji on the operating system. Furthermore, a sub-menu for each, specific combinations of gender can be selected.
The below screen grab from Emojipedia shows exactly what the emoji will look like compared to previous versions.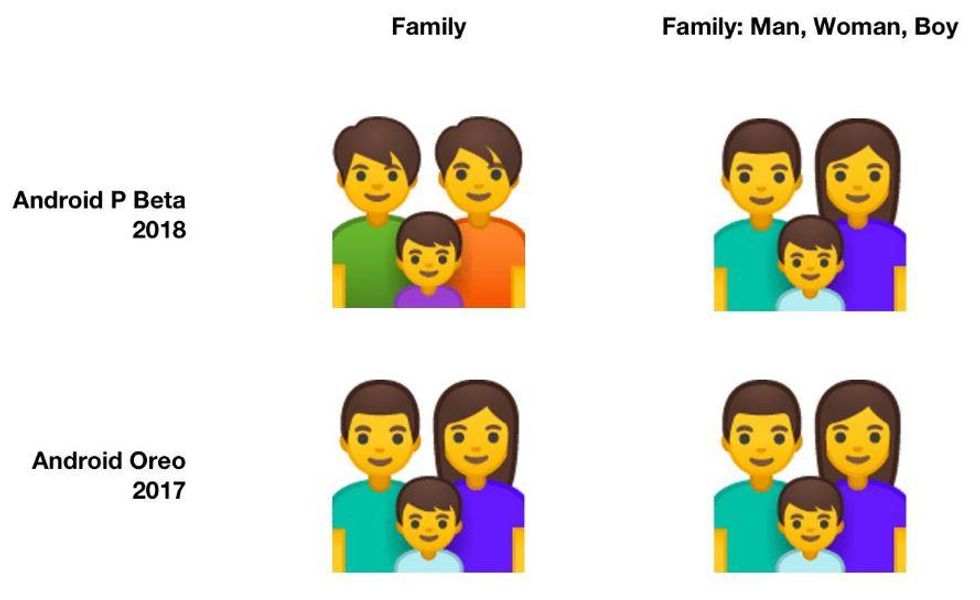 Picture: Emojipedia
Apple introduced gender-neutral emojis to their range last year and now Google has rightly followed suit.
It should be noted that these aren't necessarily new emojis and had already existed in the Unicode Standard (the character coding system), but it shows that Google is now following gender guidelines more closely.
The couple with a heart above their head will also have the option of displaying a gender-neutral pairing too.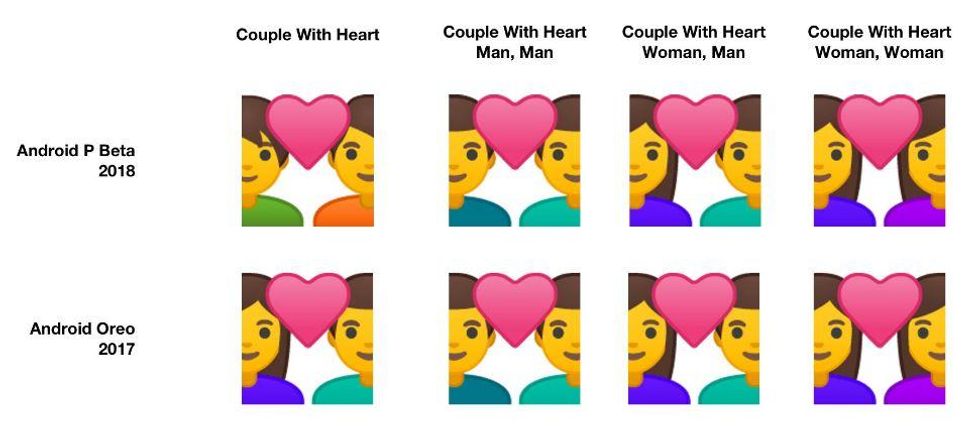 Picture: Emojipedia
Only two emojis in the current version of Android Beta take on a non-binary appearance, but this update shows that it is likely to become the standard in the future.
HT The Verge