This graphic, from Statista, shows just how many link removal requests Google has received since the European Union's 'right to be forgotten' ruling was enforced.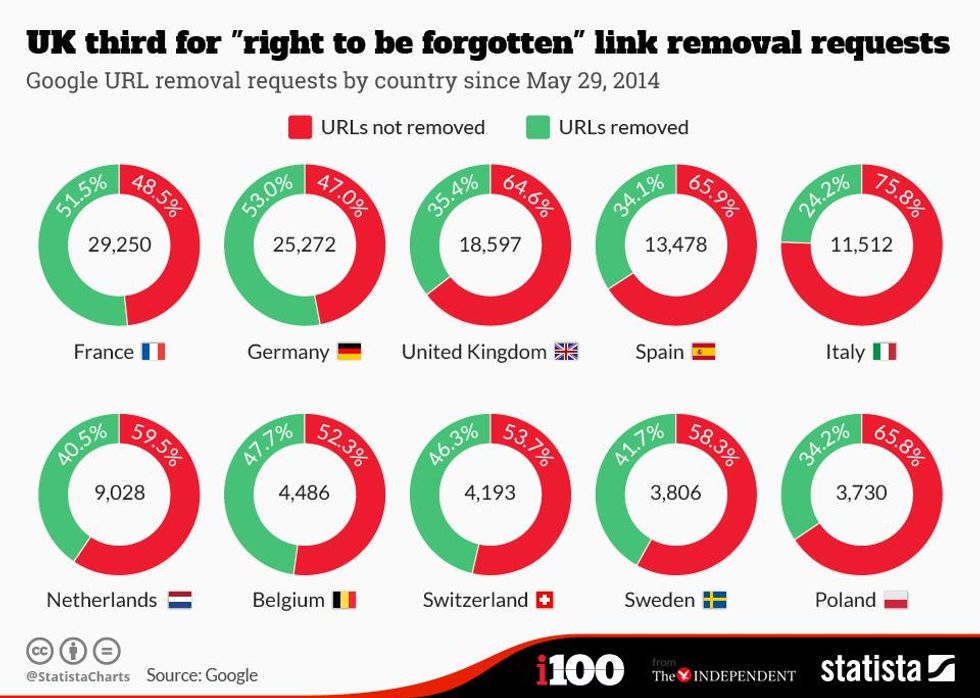 Google has received almost 150,000 requests to delete links since May 29, with around two out of five successful.
Most requests originate from France, ahead of Germany and Britain.
An example of a rejected request from Britain, supplied by Google, was: "An individual asked us to remove links to articles on the internet that reference his dismissal for sexual crimes committed on the job.
"We did not remove the pages from search results."
And successful requests have included: "A man asked that we remove a link to a news summary of a local magistrate's decisions that included the man's guilty verdict.
"Under the UK Rehabilitation of Offenders Act, this conviction has been spent. The pages have been removed from search results for his name."