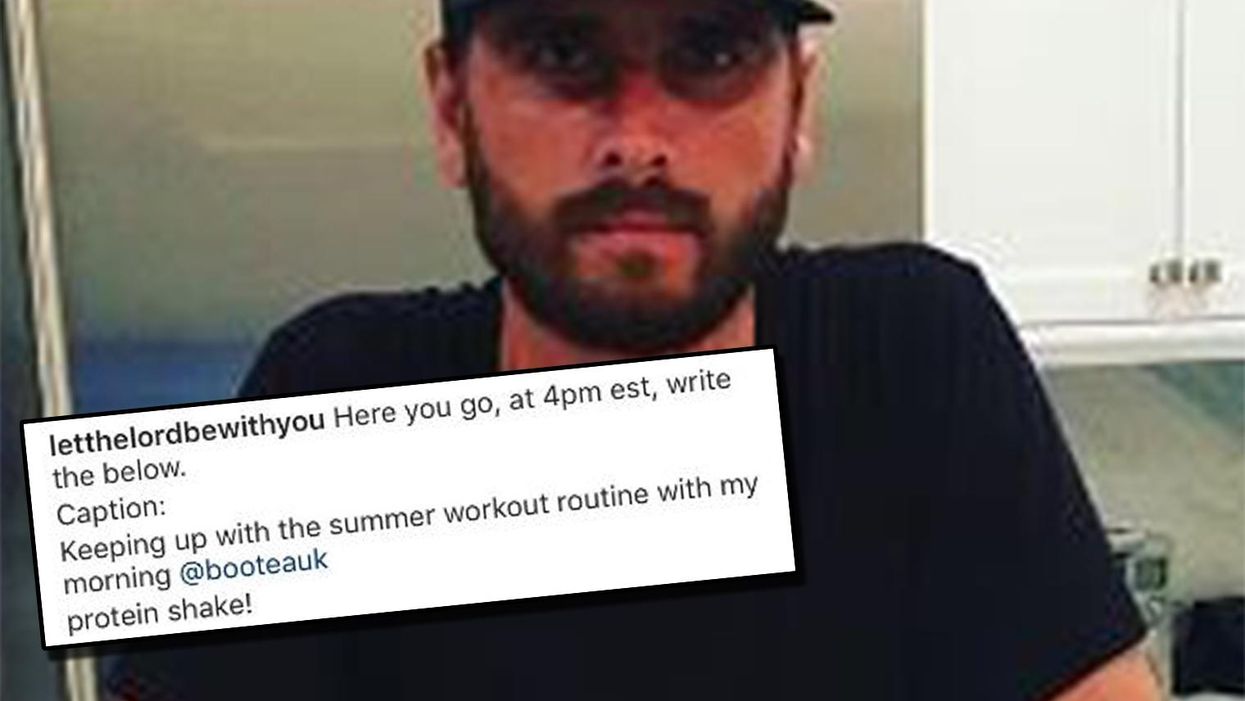 A man called Scott Disick apparently has an Instagram account on which he apparently has nearly 16 million followers because he apparently once went out with Kourtney Kardashian and had three children with her.
We've done our research.
Anyway, this man frequently advertises on the platform, and because he has 15.9 million followers he earns, according to Jezebel, $15,000-$20,000 a pop for these promotions.
However, he screwed one up a little on Thursday, by appearing to copy and paste all the instructions his advertisers sent him, informing him of the caption he was supposed to post.
The post has since been amended to read a variation of the intended caption
Thankfully no one noticed...