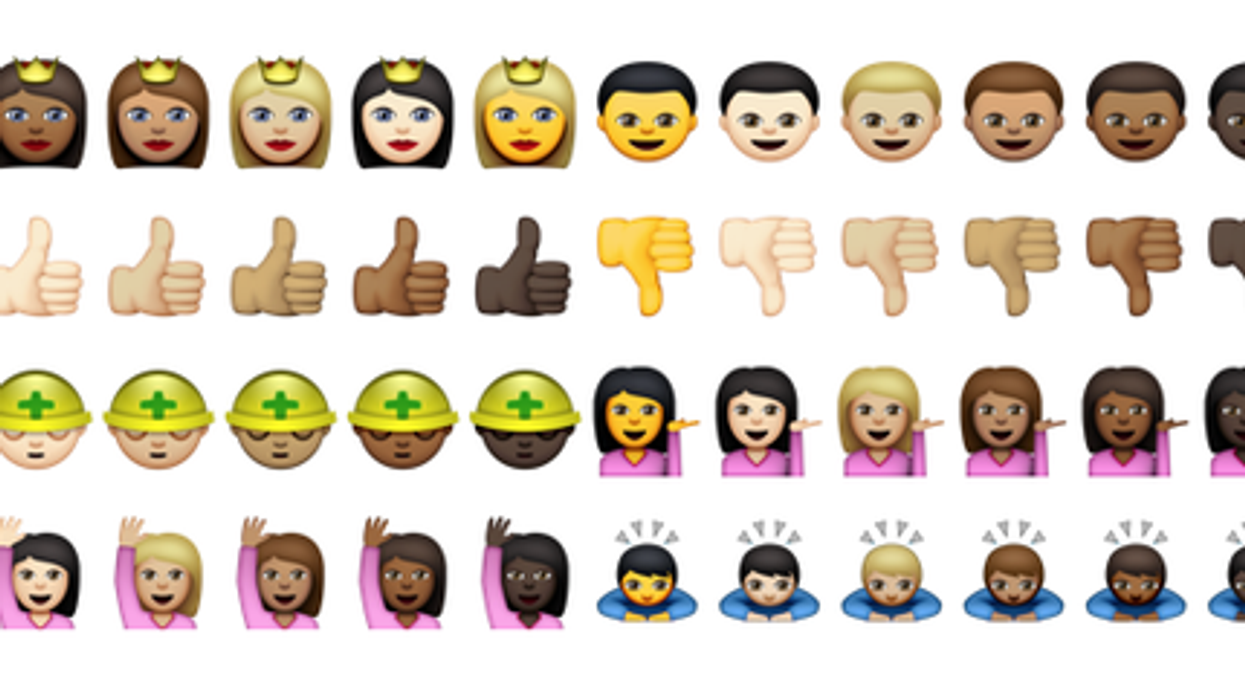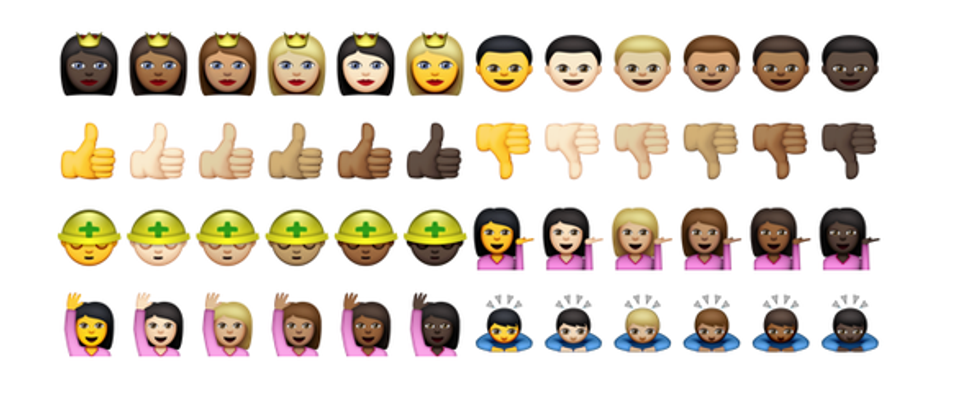 (Picture: Apple)
Apple has released a new set of racially diverse emoji, allowing users to pick from a range of six different skin tones.
While the company did release a preview of the new emoji back in November, a beta release of an updated version of the OS X and iOS operating systems has given certain users a look at the full set.

That select set of "testers" (those who are given a preview of the new software before it is released to the public at large) can now edit their emoji's skin colour based on the Fitzpatrick scale - a standard recognised by dermatologists.
As the Guardian points out, the only non-Caucasian emoji in previous versions of the software were a man in a cossack hat, a brown-skinned man wearing a turban and a Chinese man in a conical hat.
The new set of 300 emoji also includes same-sex families - i.e. those with two mothers and two fathers.
The new versions of OS X 10 and iOS 8 are expected to be released in mid-March.