There are two competing schools of thought on what the internet represents.
Either it is a citadel, a bulwark of the establishment used to control and monitor online peons, or a cosmopolis, a subversive, living, breathing entity free from national prejudices and limitations.
Both were in evidence at this weekend's North American Bitcoin Conference in Chicago.
Investor Charlie Shrem, the co-founder and chief executive officer of BitInstant, is under house arrest at his parents' home in Brooklyn, New York, accused of handling Bitcoins used for illegal transactions on the Silk Road website.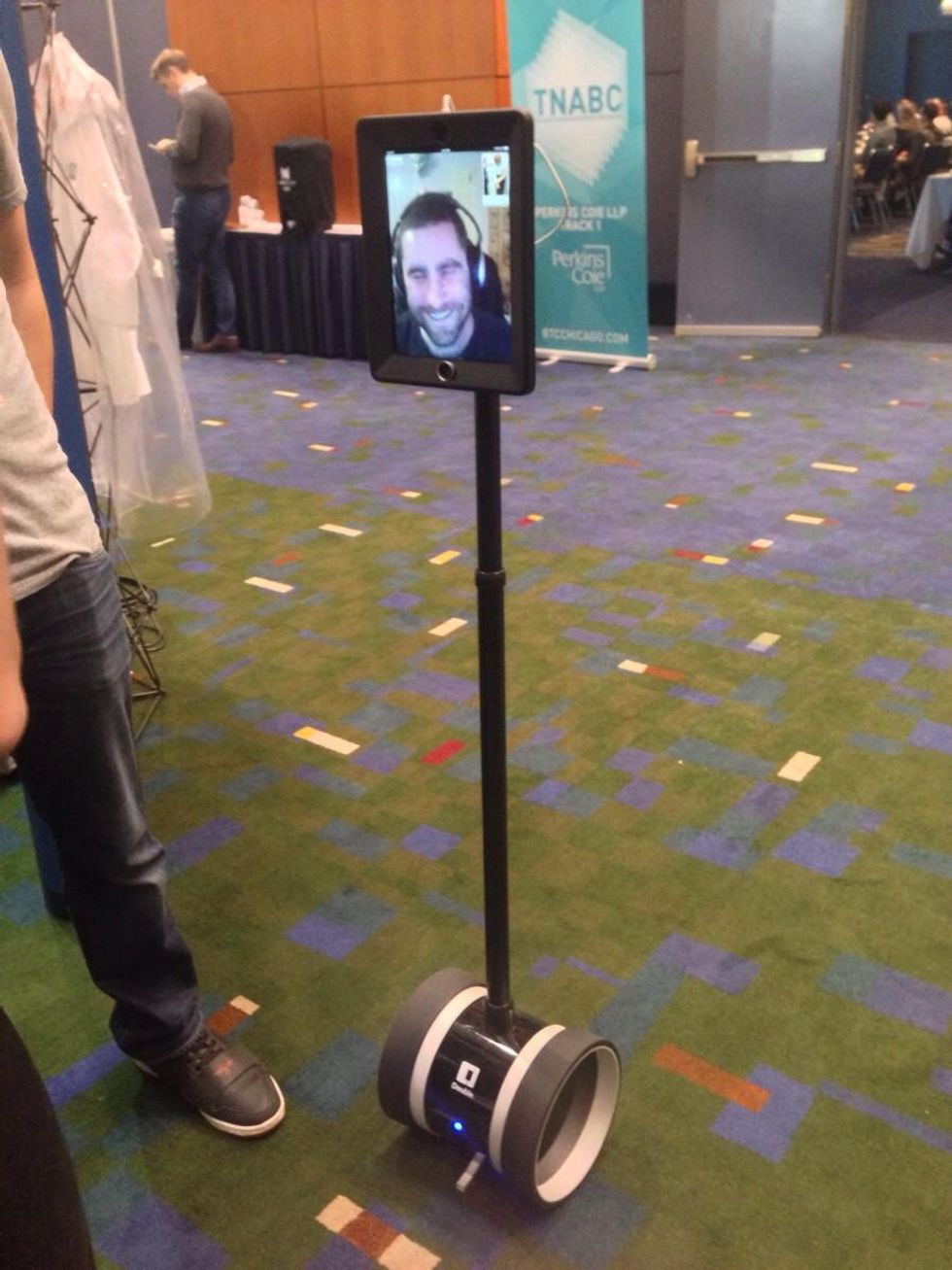 But he managed to circumvent the house arrest by trundling around the convention corridors on what is best described as a combination between an iPad and a Segway.
You can learn more about Double by Double Robotics in the totally not creepy video below, but your own telepresence robot will set you back around $2,500.