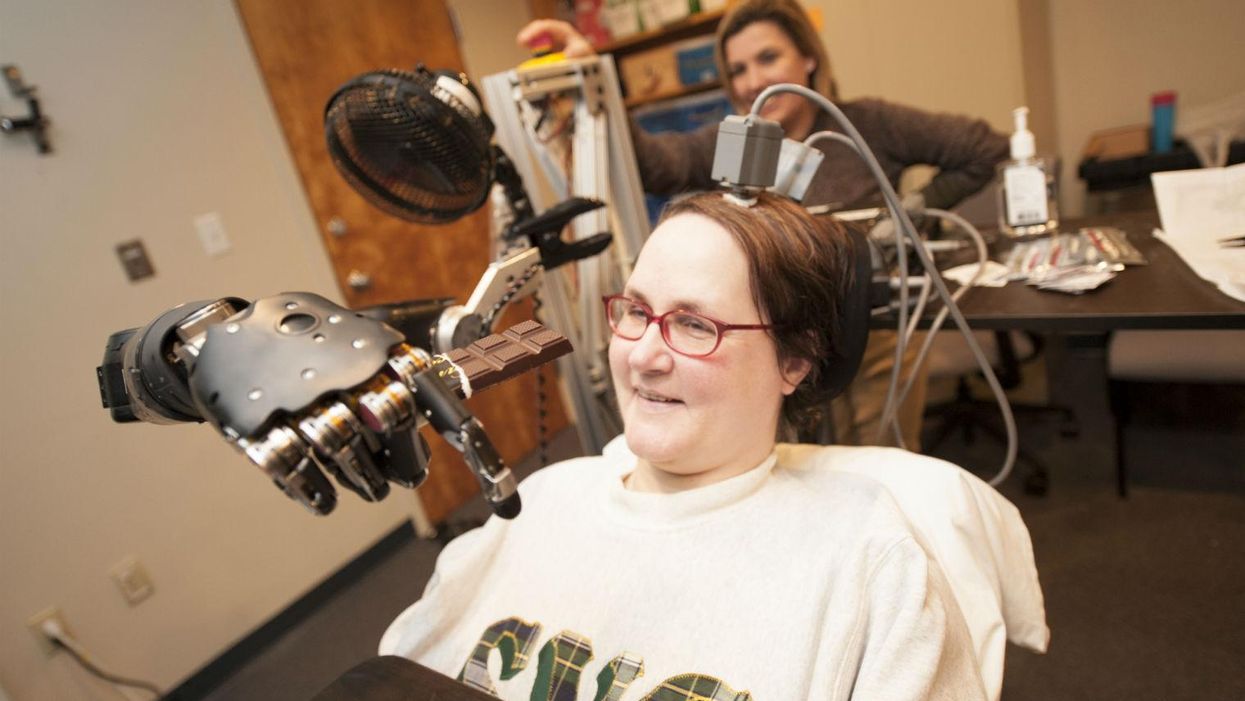 A quadriplegic woman has been able to fly an F-35 fighter jet simulator using only her mind.
Jan Scheuermann, who has been paralysed since 2003 because of a rare neurodegenerative disease, has been working with research teams from the University of Pittsburgh Medical Center (UPMC) and the Defense Advanced Research Projects Agency (DARPA) in the US.
The 55-year-old had two electrodes implanted in her brain three years ago which she uses to control a robotic arm (see above), but her latest work with the flight simulator is seen as something of a breakthrough.
Instead of thinking about controlling a joystick, which is what our ace pilots do when they're driving this thing, Jan's thinking about controlling the airplane directly.

For someone who's never flown - she's not a pilot in real life - she's flying that simulator directly from her neural signalling.
As the Washington Post reports, it is hoped the research could lead to potentially life-changing technologies for people with quadriplegia.
In doing this work, we've also opened this door. We can now see a future where we can free the brain from the limitations of the human body and I think we can all imagine amazing good things and amazing potential bad things that are on the other side of that door.