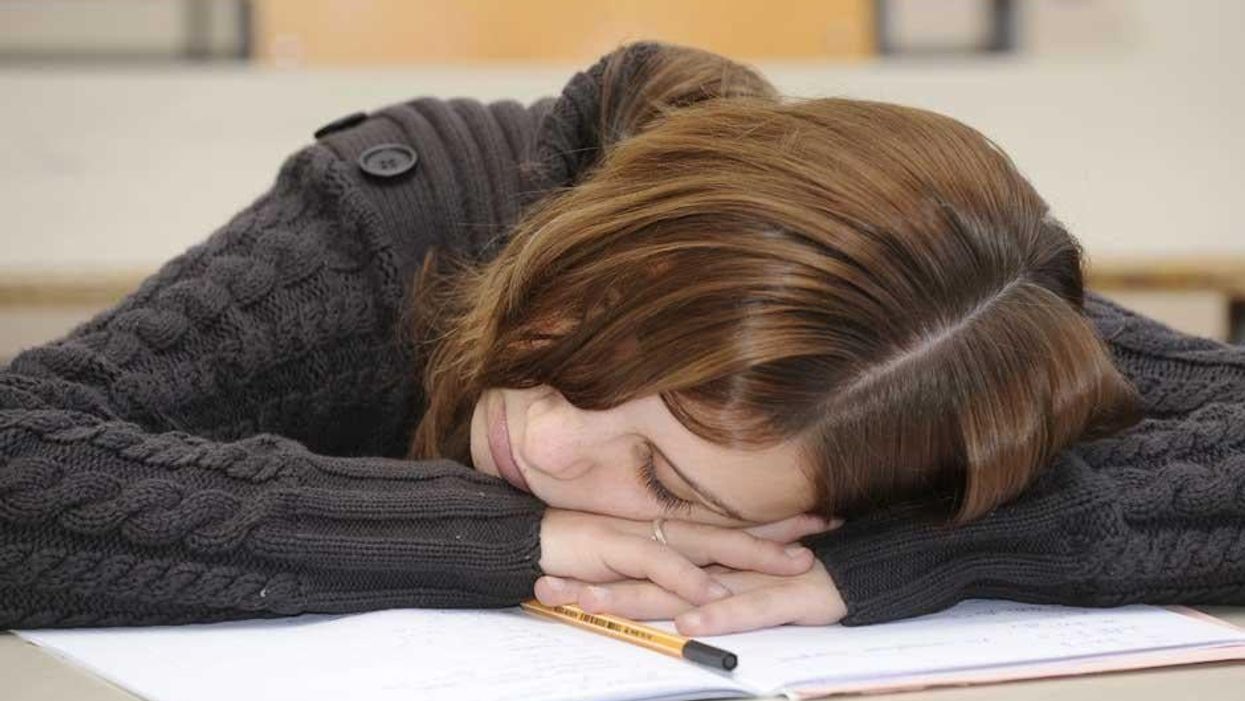 More than 30,000 pupils could be about to get a good excuse for staying in bed: science.
A £1million research project involving more than 20 British schools from scientists at the University of Oxford is set to be approved this week, the Times reports (£).
Led by Professor Russell Foster, director of the Sleep and Circadian Neuroscience Institute at the University of Oxford, the two-year project will look at whether school pupils between 11-18 perform better if they are allowed to start classes after 10am.
Professor Foster has previously called for the structure of the academic day to take teenagers' sleeping patterns into account, writing in the New Scientist that making a teen get up at 7am was like making someone in their 50s get up at 5am.
"All in all, a tired adolescent is a grumpy, moody, insensitive, angry and stressed one", he pointed out.