Before he was a Hollywood heartthrob, it turns out Tom Hardy had some serious MySpace swag.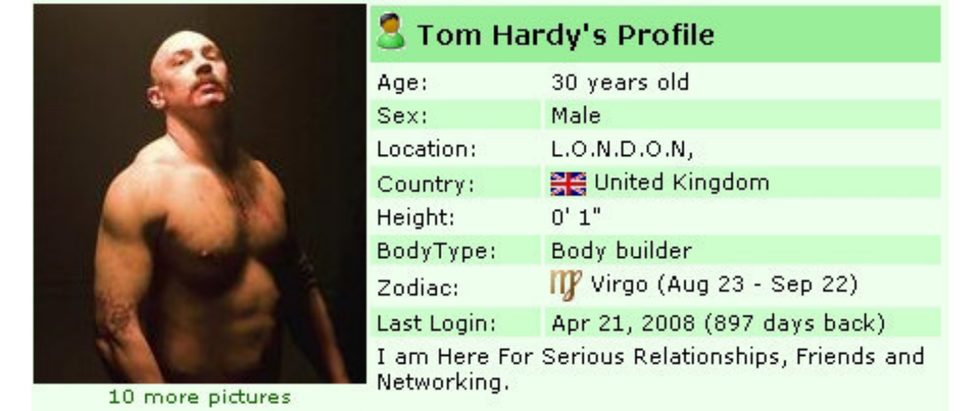 The star of Mad Max: Fury Road and The Dark Knight Rises littered his profile with half-naked pictures, junk food selfies, and what must be some of the earliest recorded instances of duckface.
Hardy's "about me" section reads like a teenage stream-of-consciousness manifesto, including such gems as:
My head is like a dangerous neighbourhood I should never be in it without an appropriate adult. Left to my own devices I'll crash the motor.
and
I am a goldfish walking through a desert.
Two parts adorkable, one part douchebaggery, behold the comedy gold that is Tom Hardy messing around on the internet in 2008:
Duckface and a hand in his boxers. How does he still pull this off? Why was this ever public?
Lots of undies shots. Lots.
And just general goofing around.
Sadly the profile's been removed now, but MySpace Tom Hardy will live on in our hearts forever.
Never forget.