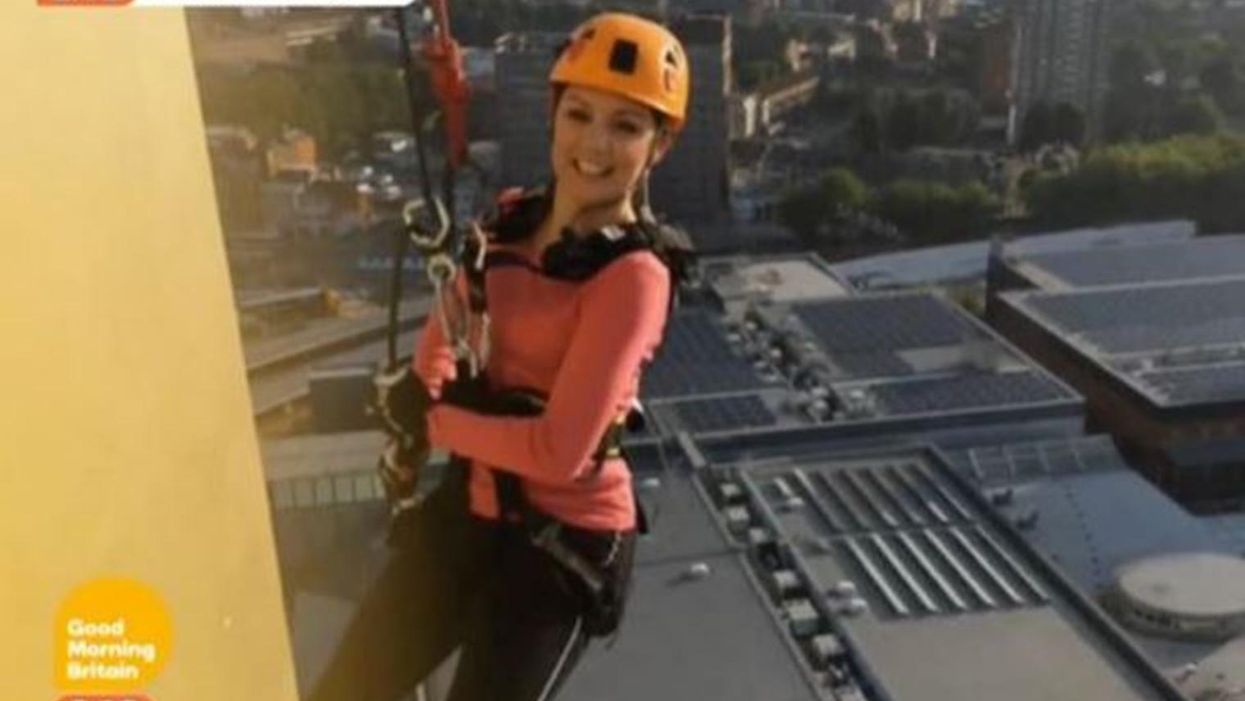 Many of us enjoy watching others squirm on television - but maybe not as much as Good Morning Britain host Piers Morgan does.
During Wednesday morning's show, weather presenter Laura Tobin looked terrified - much to Morgan's delight - as she abseiled down the Spinnaker Tower in Portsmouth.
Morgan offered her tips and urged her to "bounce down" the property. Tobin responded:
I'll give you a bloody bounce in a minute.
Tobin, who appeared extremely nervous hanging off the tower, said that her mouth was full of swearwords.
Next time Morgan offers you tips, Tobin - we'd recommend using a stronger phrase or even better, send him on his own abseiling adventure.