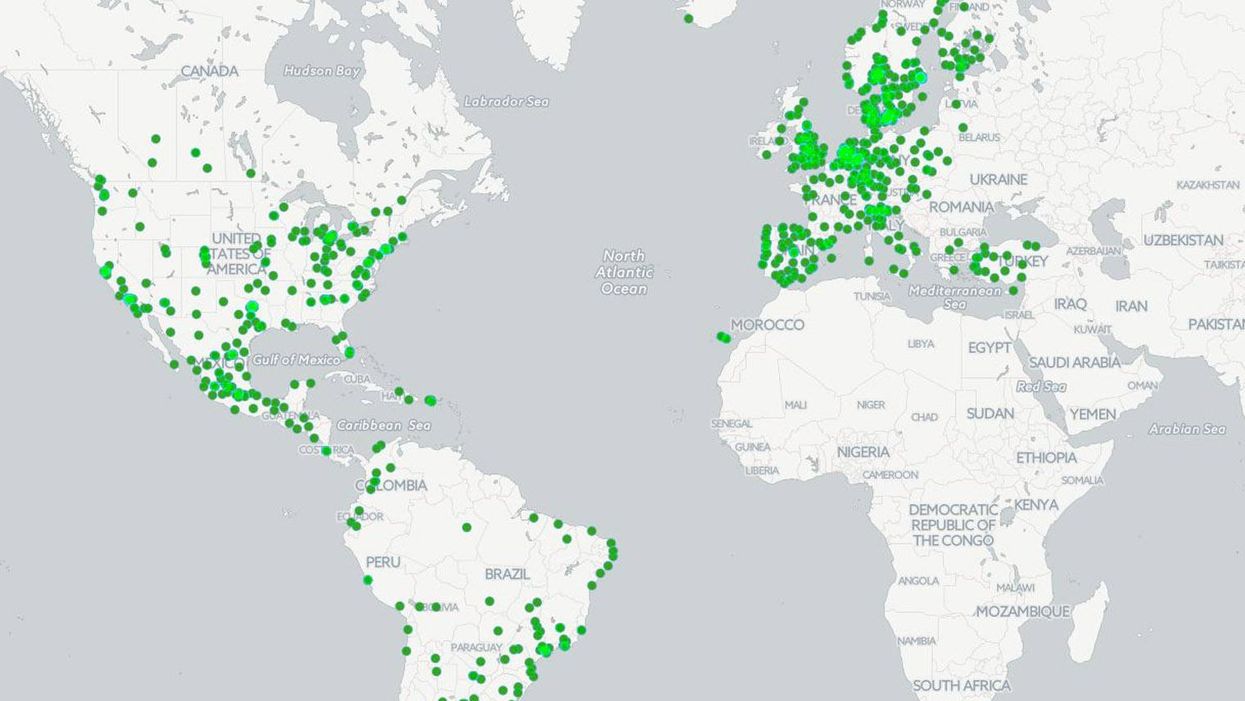 Have you ever wondered what the most popular song in your city is? Spotify has made a map which aims to tell you exactly that.
The interactive graphic allows users to find the sounds most popular in their local city, relative to the rest of the world.
In the London playlist, Everything Everything and Jamie XX feature heavily, whereas for the Manchester playlist, the Courteeners and the Stone Roses are prominent.
The music is selected by what is determined as distinctive by Spotify:
What do we mean by 'distinctive?' This is music that people in each city listen to quite a bit, which people in other cities also do not listen to very much. So it is, exactly, the music that makes them different from people everywhere else.
Nearly a thousand cities are included in the tool, so you can listen to playlists of the most adored songs in Hong Kong, Sydney, or Sao Paulo.
Each playlist will update twice per month, meaning that users can keep using this map to listen to the up and coming tracks across the world.
And for music lovers, that's pretty cool.