After some pig-shaped claims that suggest Black Mirror might be much closer to reality than we'd like to think, Netflix has confirmed a new series of Charlie Brooker's sci-fi show.
A third series of the Emmy-winning drama will run for 12 episodes on the streaming service in the US. A premiere date has yet to be confirmed, but it is thought the season will air next year.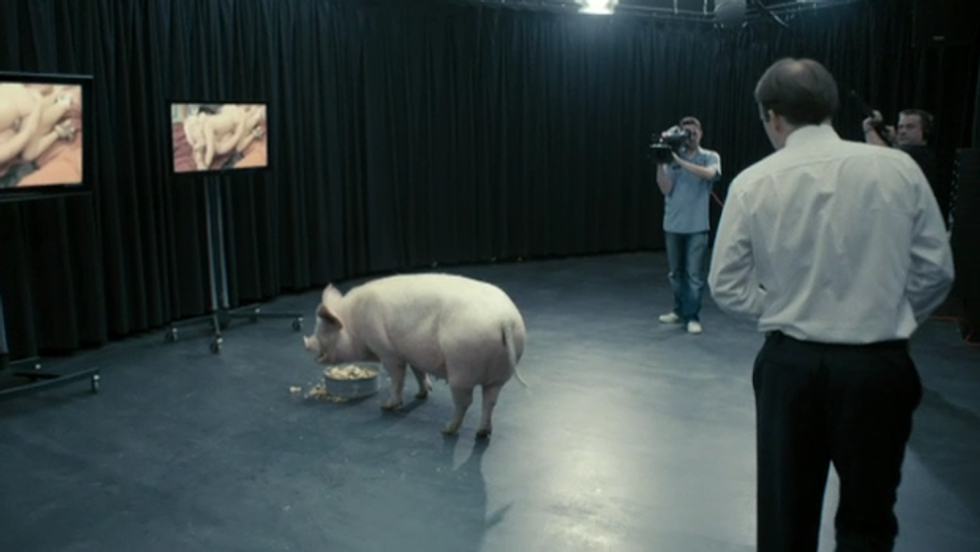 Brooker will continue to serve as a writer and executive producer on the mind-bending show, which he created in 2011.
"It's all very exciting - a whole new bunch of Black Mirror episodes on the most fitting platform imaginable," he said.
"Netflix connects us with a global audience so that we can create bigger, stranger, more international and diverse stories than before, while maintaining that Black Mirror feel. I just hope none of these new story ideas come true."
Cindy Holland, vice president of original content for Netflix, said: "Charlie has created a one-of-a-kind series with an uncanny voice and prescient, darkly comedic vision."
The first two series of Black Mirror in addition to a more ambitious Christmas special featuring John Hamm originally aired on Channel 4.
More: Black Mirror episode in which a prime minister has sex with pig sees sudden spike in interest