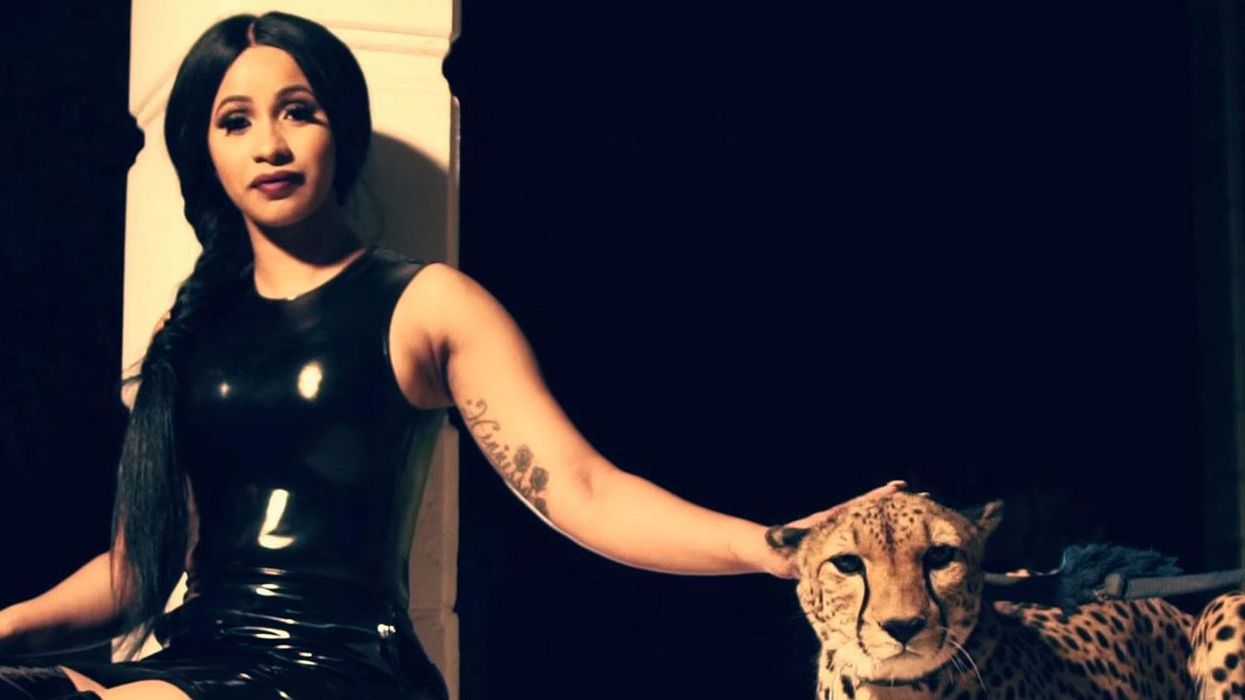 Screengrab from 'Bodak Yellow' music video
Cardi B's music video for Bodak Yellow was a celebration of all things rich, sparkly and queen-like.
But, unsurprisingly, it turns out having a cheetah on set proved to be dangerous.
Speaking to Genius, video director Picture Perfect admits that the cheetah in the music video attacked Cardi B in an unused scene. He added:
This cheetah scene was really supposed to be Cardi in an exotic car. That's the vibe in Dubai. They ride around with these cats in the passenger seat.
Picture: Screengrab from Bodak Yellow music video 
We could never get that shot off. We didn't find the guy crazy enough to let us put a cheetah in his passenger seat and I don't think Cardi would've trusted that.
Well then.
They found a second cheetah and, after "six pounds of deer meat", he was "just calm".
But because Cardi is a hero, she even pet him.
Boss.