Artists and actors alike used the Grammys as an opportunity to express support for the #TimesUp movement.
The white rose has been adopted as a symbol of the movement, which raises awareness about sexual assault and harassment, as well as offering legal funding to alleged victims.
Kendrick Lamar, Cardi B, Lady Gaga and Grammy Award host James Corden were just a few of many celebrities who donned the white rose to show support for the movement.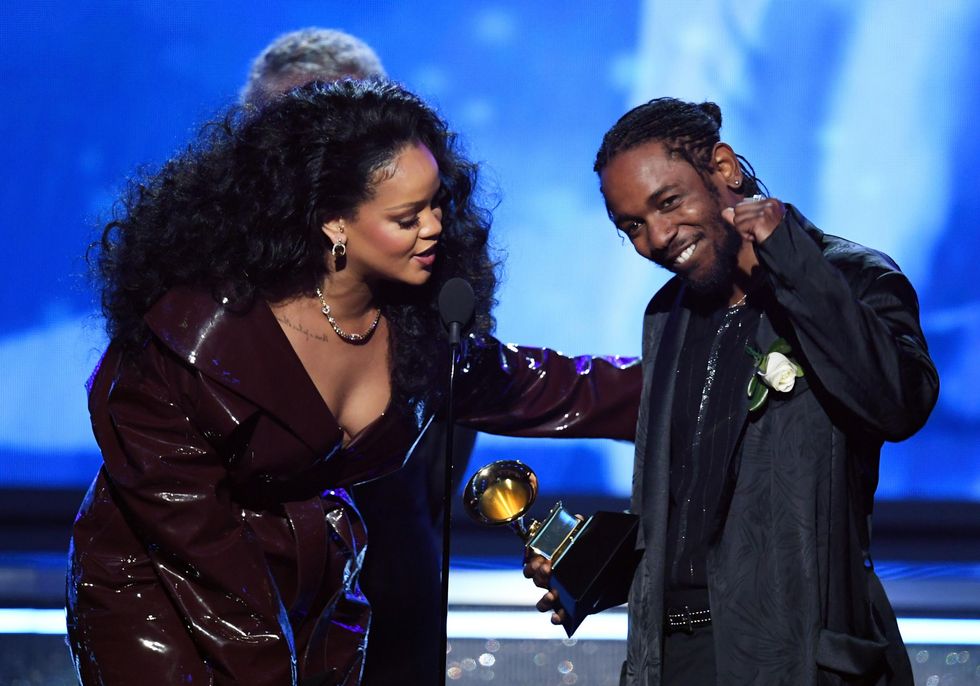 Picture: Kendrick Lamar and Rihanna winning the Best Rap/Sung Performace for 'Loyalty' 
Picture: Cardi B at the Grammy Awards
According to Sky, rose shops across New York City were inundated with orders - with one wholesaler selling 11,000 white roses, and another shop selling over 500 roses in a few short hours.
#TimesUp was created by a group called Voices in Entertainment, headed by music executives Karen Rait and Meg Harkins after they were inspired by actresses wearing black at the Golden Globe Awards for the same cause.
In a statement, they wrote:
Tonight we stand with our brothers and sisters in music in support of equal representation in the workplace, for leadership that reflects the diversity of our society, workplaces free of sexual harassment and a heightened awareness of accountability that our sisters started on January 1st and continued through the Golden Globes and onward.
They added that the white rose was chosen specifically because "historically it stands for hope, peace, sympathy and resistance".
Picture: Miley Cyrus with her white rose
Many celebrities wore the white rose, including but certainly not limited to: Rita Ora, Kelly Clarkson, Camila Cabello, Pink and her family, Sam Smith, Donnie Wahlberg, Kesha, Miley Cyrus, Lana Del Rey, Anna Kendrick, Khalid, Sarah Silverman.
More: People are sharing this gif of Judge Aquilina for the most important reason
More: Morgan Freeman called out a very obvious problem with this award statuette