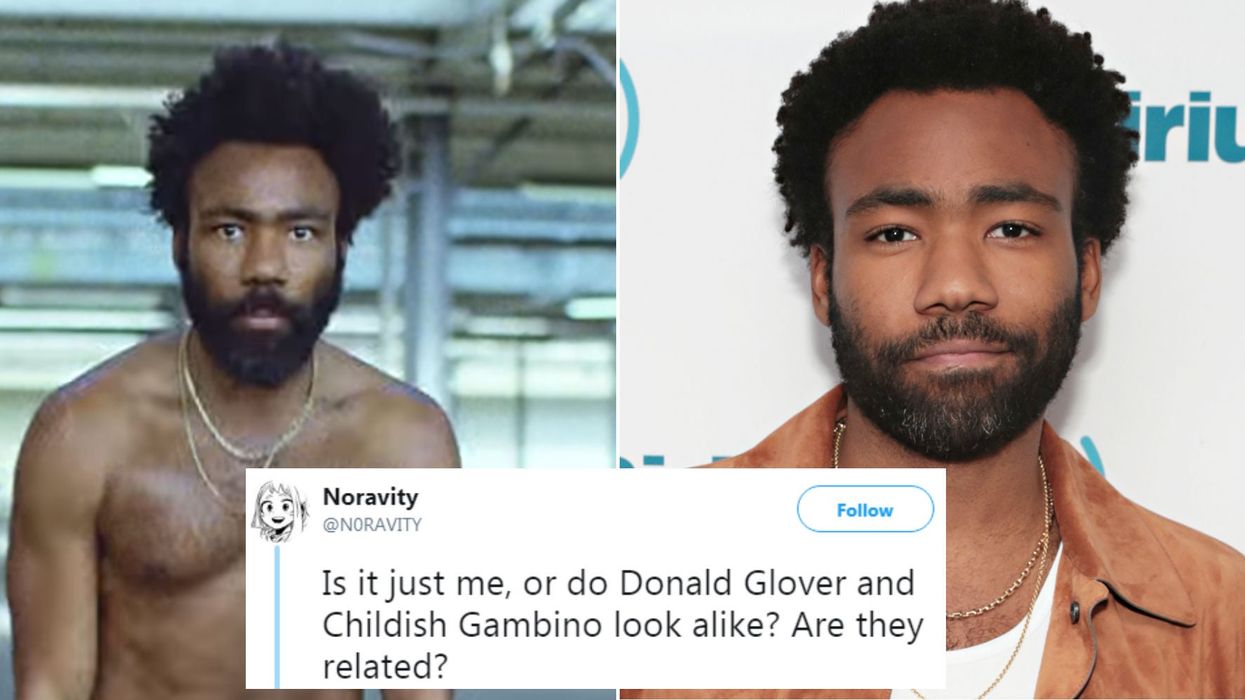 YouTube; Getty Images / Cindy Ord / Stringer
Let's not beat around the bush here. Donald Glover is, hands down, one of the most talented people on the planet.
The 34-year-old actor, comedian, writer, director, music producer, singer and songwriter is maybe experiencing the greatest year of his career to date.
He's already starred in Solo: A Star Wars Story as Lando Calrissian and his TV series Atlantais being hailed as a masterpiece.
Meanwhile, his music project - under the stage name Childish Gambino - has gone stratospheric after the release of his instant classic music video This is America.
It's hard to perceive that just one person could be that inspiring and creative yet these are the facts of life.
And for some people, accepting that Donald Glover and Childish Gambino are one and the same is a little too hard to muster.
It's like realising that Superman and Clark Kent are the same but you know, in real life.
For instance, Glover's fellow musician Carbi B didn't realise that they were both the same person.
This has since unleashed a meme, of sorts, where it appears that some folk are only just realising that the two are the same person.
Others aren't quite sure how to break the news to people.
Perhaps there is a conspiracy theory at play.
Of course, there are always a few jokes to be made whenever something like this starts trending.
For the record, we can 100 per cent confirm that Donald Glover and Childish Gambino are the same person so let that be the end of that.