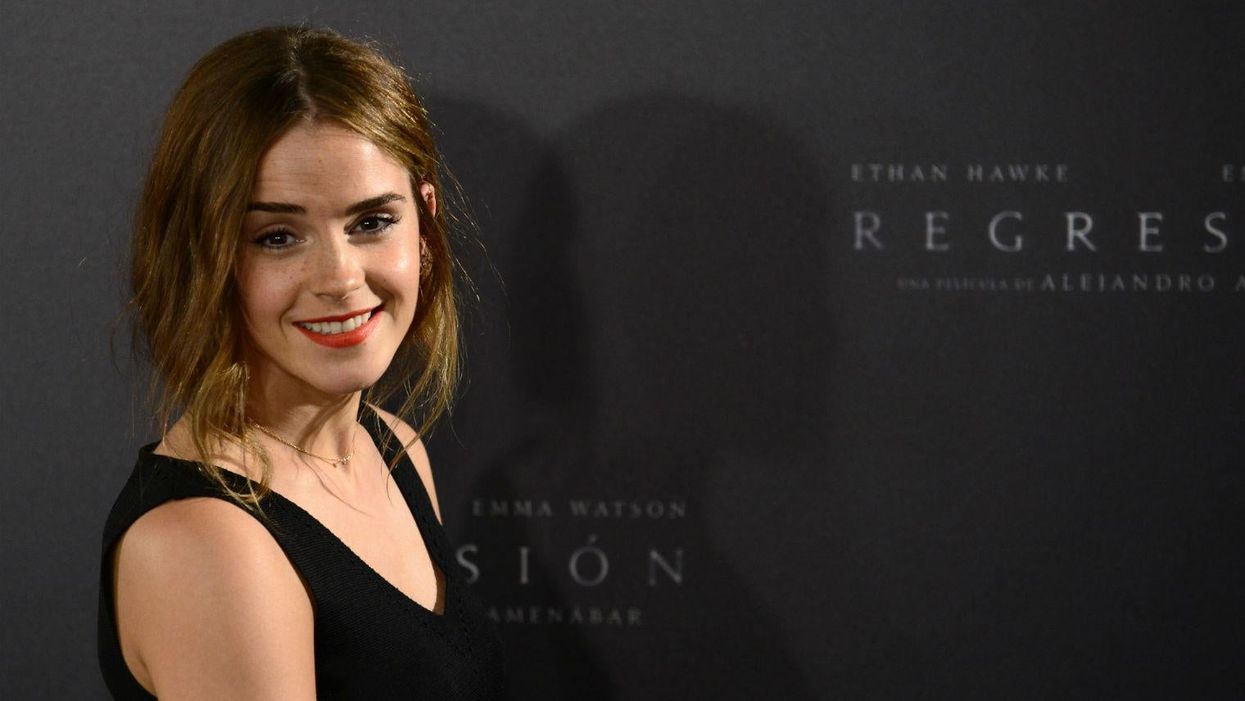 Emma Watson is taking a sabbatical from her acting career in order to get more woke, it was widely reported last week.
Watson, who is the UN's HeForShe gender equality campaign ambassador, said she was devoting a year to learning more about intersectional feminism during a conversation with heavyweight feminist activist bell hooks.
She followed up on Wednesday by interviewing feminist author Gloria Steinem at a sold-out event at the Emmanuel Centre in London.
Attendees were thrilled to be able to hear the pair discuss Steinem's new book 'Life on the Road', her first in 20 years.
But you wouldn't know that from some of the media coverage:
Yes, that's right: the top result in a Google search about the talk gives you a Mail Online article about Watson's hair...
Followed up by another one about her eyebrows.
C'mon. Surely this is a parody.
A lovely sight: Watson looked stunning... dressed in a white blouse with billowing sleeves, with black trousers, matching blazer and heels.
The PA reported the interview with Steinem as a splash on things we learned about Watson.
One of the five things deemed important enough to make it into the article include - you guessed it - her eyebrows.
My mother desperately tried to tell me that they gave my face character, don't be ashamed,' she added.

And it would seem – as is often the case – that mother does know best since prominent brows are so on point right now.
And another strong headline here from the Irish Independent.
We know, we know. Not all media is frustratingly or as ironically sexist.
But let's all agree there's some way to go, shall we?