Kevin Winter/Getty Images for TAS and @teatimetay13/Twitter
A Taylor Swift super fan has recreated some of the singer's iconic tour outfits – and they're really, really good.
Twenty-year-old fashion student Lotte Lutjes, from the Netherlands, taught herself how to sew, and she used her talents to create wonderful fashion pieces in celebration of her favourite artist - Taylor Swift.
Lotte decided to recreate two of the Look What You Made Me Do singer's iconic outfits in preparation for Taylor's Reputation Stadium Tour.
She ordered material for them especially, and spent hours painstakingly cutting and sewing.
old Taylor, is that you? nope just kidding this is the reputation era! here's my outfit for #repTourManchester nig… https://t.co/1goYnNXoDo

— lotte 🍂 (taylor's version) (@lotte 🍂 (taylor's version)) 1528040969
One is a black sequin dress from the Reputation Stadium tour:
And the other is from the 2009 Fearless tour: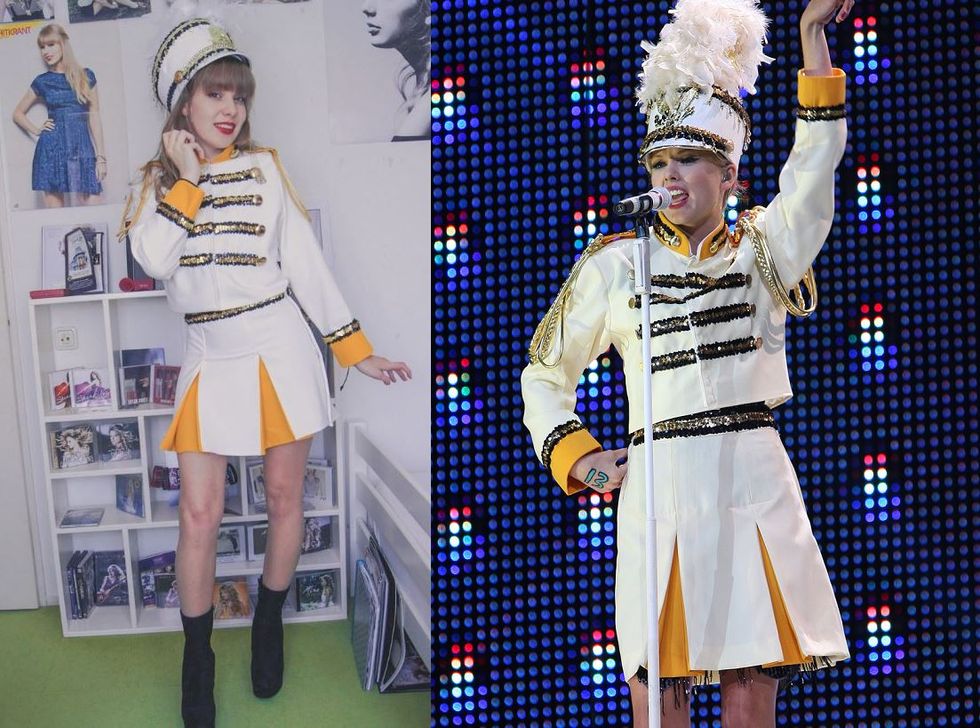 (Jason Kempin/Getty Images and @teatimetay13/Twitter )
indy100 spoke to Lotte about her creative process, and why she loves Swift so much.
How do you feel about your creations going viral?
I'm so excited about it going viral! I did get some media attention for other outfits I've made a while ago but I'm the most proud of this one.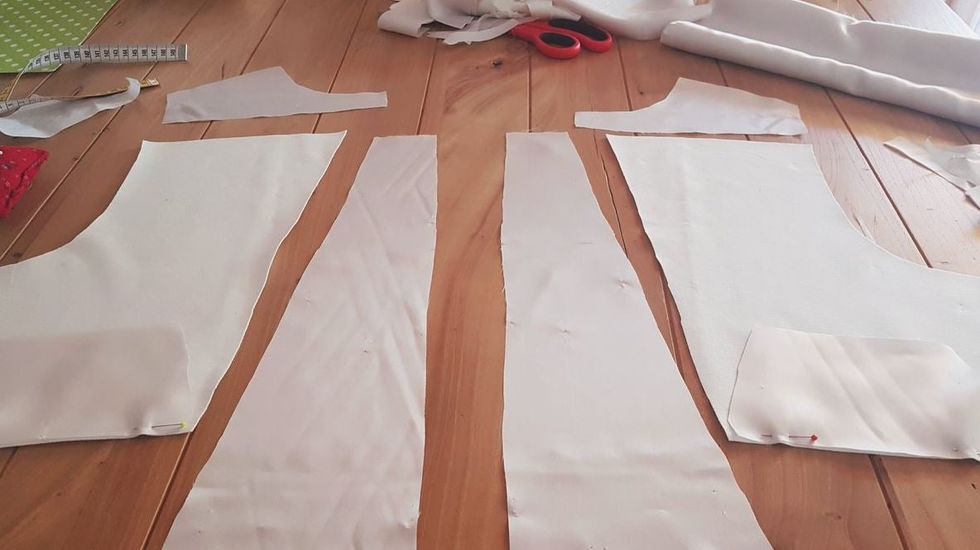 (Lotte/Twitter )
'I'm so happy to see people are loving it!'
How long did it take to make the outfits?
'I'd say the white one (from the Fearless tour) took about 30+ hours, I spent my entire week off on that'.
The black one was kind of an emergency plan, I wanted to wear a REP outfit to the tour next weekend but the fabric I ordered got delayed, so I quickly picked this fabric up and made it! That one only took a day and a half haha.
What are your favourite Taylor Swift songs?
'My favourite songs are Sparks Fly, Holy Ground and Treacherous right now'.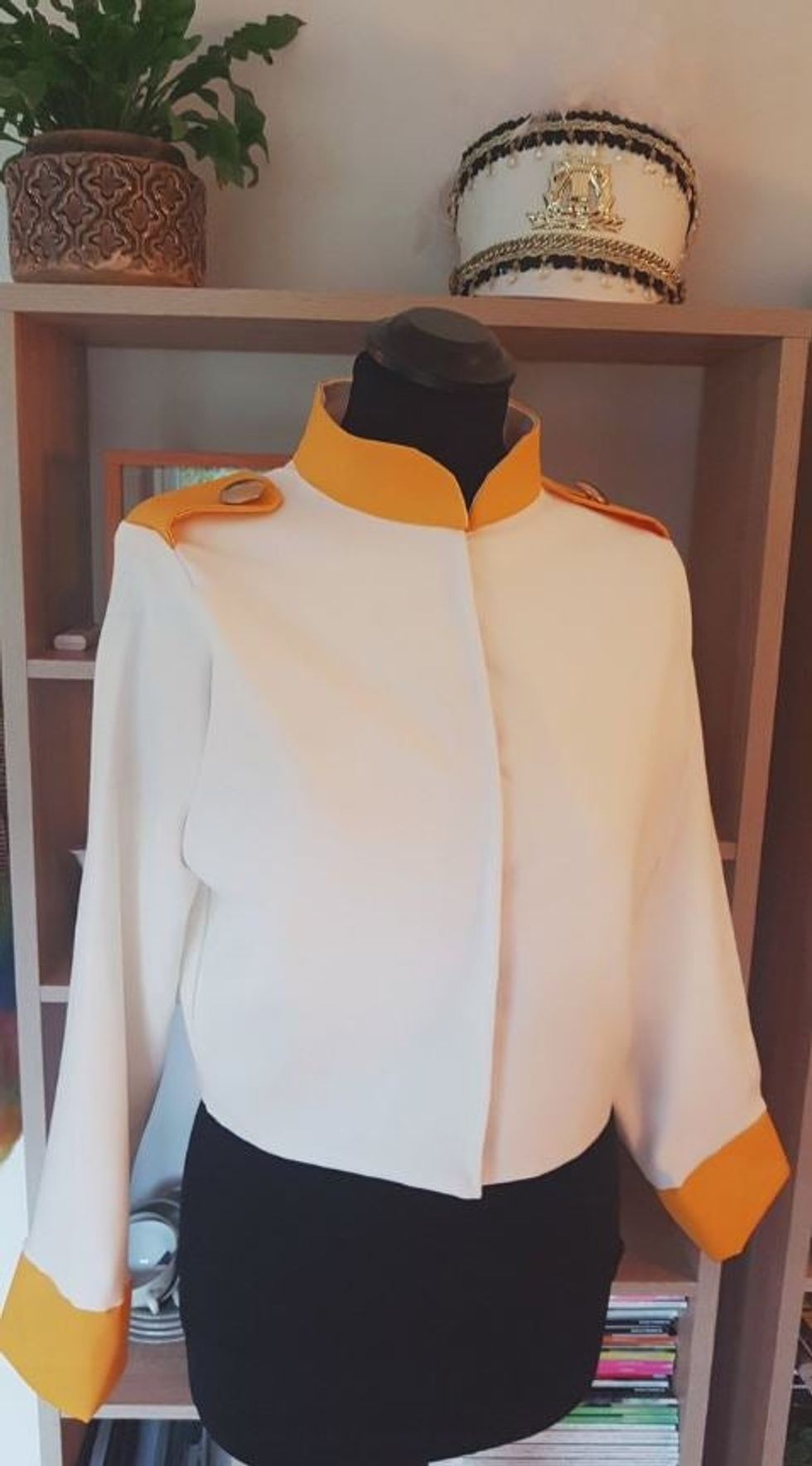 (Lotte/Twitter )
'I've been a fan of hers for 10 years now so it's been really great growing up together, kind of'.
I always felt really left out in school and I felt like I had something to connect to when I discovered Taylor and her music. I just love her as a person, she's down to earth but also confident and encouraging. I've also met most of my friends through her.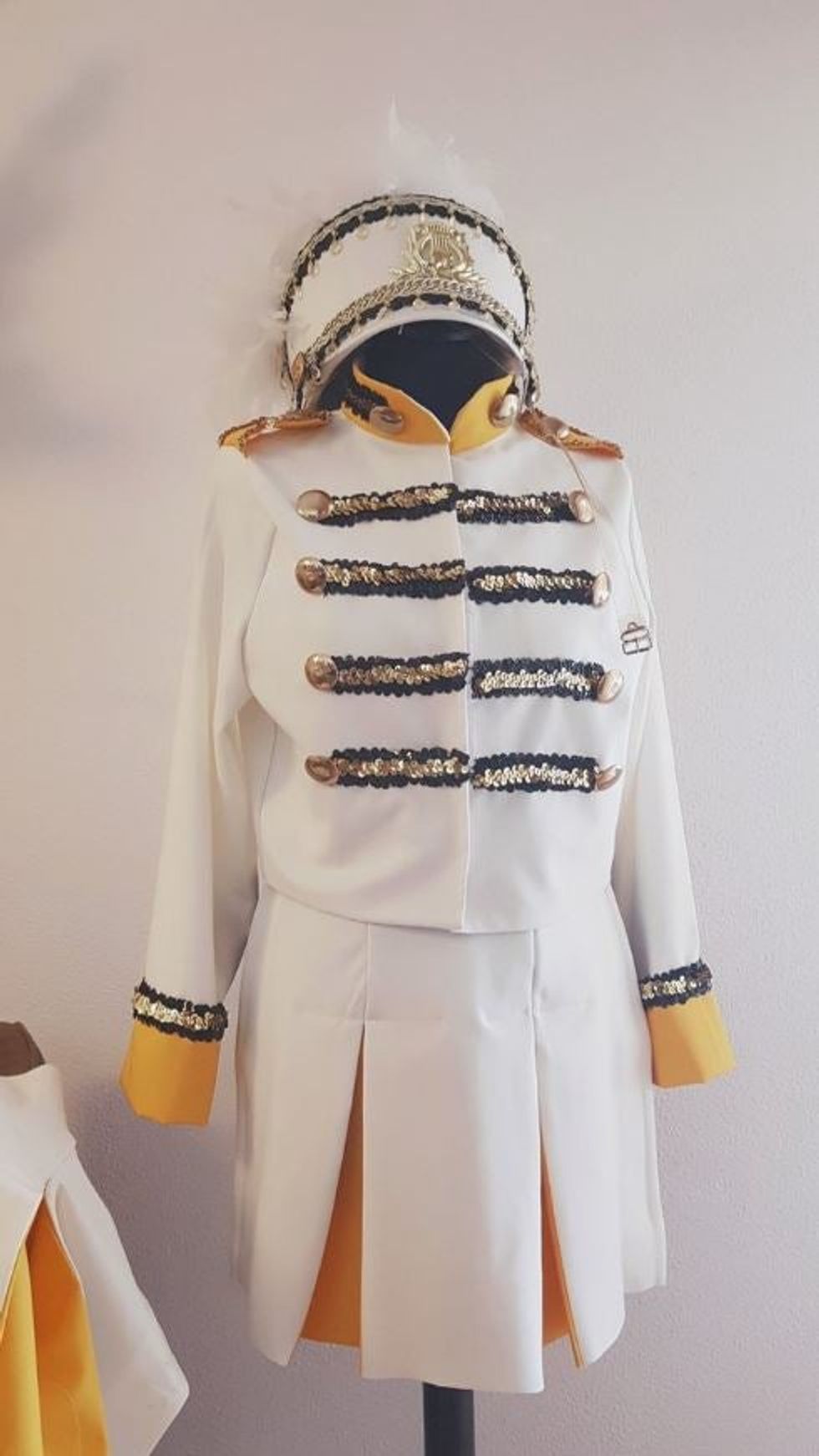 (Lotte )
If you could say anything to her, what would you say?
If I could tell her anything it would be how she's made me so much more confident, got me into fashion (which I am now studying), and inspired me to speak up and follow my dreams. And if she ever needs someone to make her outfits I'm totally up for that!
People are very impressed by her creations and so are we:
Your move, Taylor.