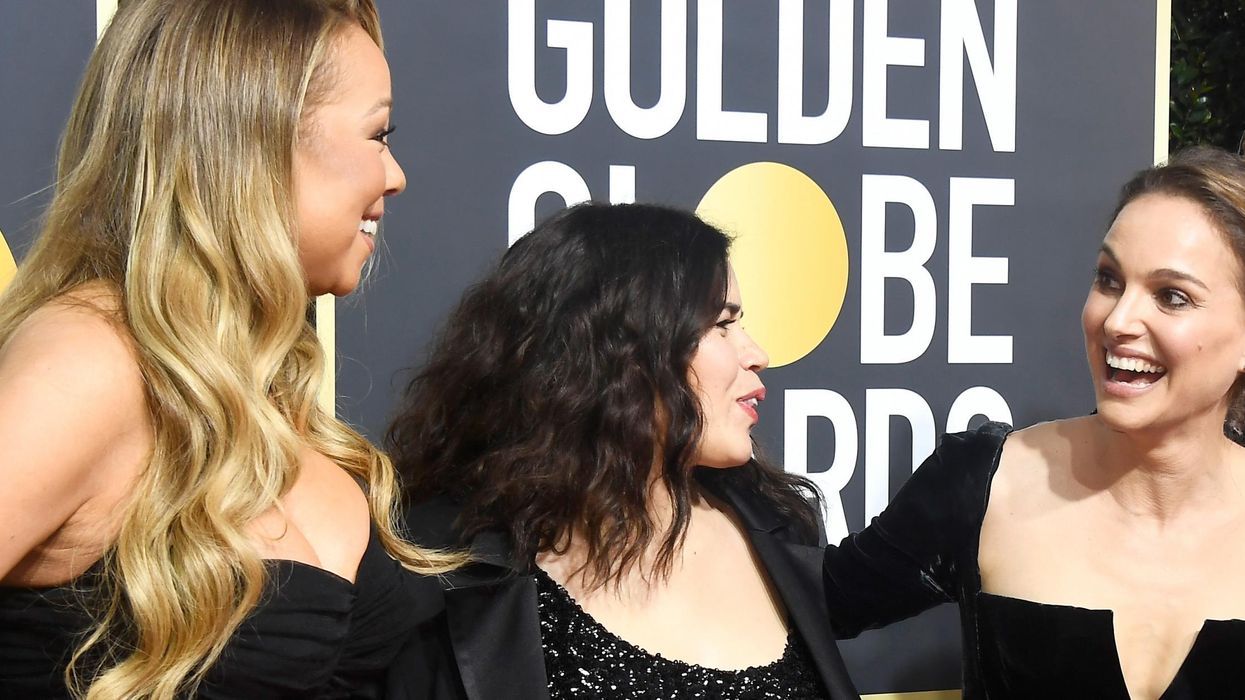 Frazer Harrison/Getty Images
The night of the 2018 Golden Globes was full of iconic moments.
Most of the guests in attendance wore black to show their support for those who had suffered sexual harassment and abuse in Hollywood.
Notable moments included Emma Watson and Robert Pattinson reuniting on stage, Jennifer Aniston and Angelina Jolie being in the same room together, and Oprah Winfrey bringing the audience to their feet with a deeply inspiring speech.
Natalie Portman also made headlines during the illustrious awards. Not only did she throw some major shade at the all-male nominees in the best director category, she also chastised a man who stood on Mariah Carey's vintage Dolce & Gabbana dress.
Seriously, she wasn't happy about it.
This photo of Natalie Portman scolding a man for stepping on Mariah Carey's dress is everything. https://t.co/R2VsKVcnZ9

— Pop Crave (@Pop Crave) 1515474384
People couldn't get enough of the picture. @AliJaneHolland said on Twitter:
Natalie knows we have to protect Mariah at all costs.
Don't worry Mariah, Portman's got your back.
HT BuzzFeed