Kevork Djansezian/Getty Images
Jennifer Lawrence recently parted ways with her former beau director Darren Aronofsky. For those insatiably curious about her sex life, well, it's not all that, she admits.
During an interview while touring for her new film Red Sparrow, Lawrence said she hasn't had sex in a "very long time".
In fact, she warns "d**k is dangerous".
Lawrence told The Sun:
 I always talk like I want d**k, but the truth is when I look back at my sexual past it was always with boyfriends.

I talk like I like it, but I don't really do it.
Well.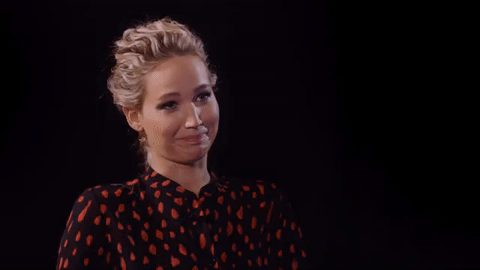 Picture: Giphy 
She also said she doesn't like germs. At all.
I am mostly also a germaphobe. I have made it this far without an STI.

D**k is dangerous. If I was at the point where I could get an STI, doctors have already been involved. That is how much of a germaphobe I am.
Sensible IMO.