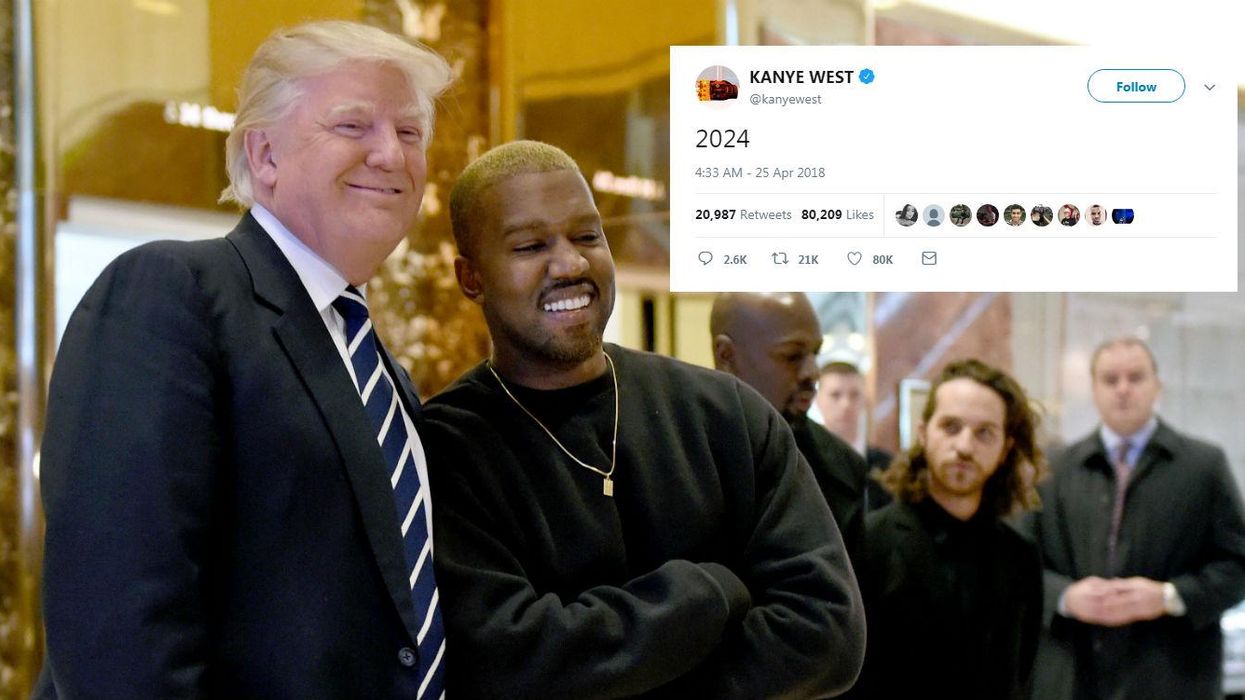 Kanye West may have only been back on Twitter for a few weeks, but he's already announced a slew of new albums and his support for Candace Owens, the conservative politician whose received criticism for his vocal takedowns of the Black Lives Matter movement.
But in amongst the cryptic, 1984-style tweets and Pinterest-worthy inspirational quotes, West also shared a tweet which seemed to confirm an upcoming Presidential run.
It's not the first time he's appeared to toy with the idea of running for President. The musician initially had his sights set on a 2020 run but first hinted that he had changed his mind back in December 2016, when he tweeted #2024.
But this time, it seems the wheels have been set in motion - a series of (likely fan-made) posters have popped up on the streets of Chicago and Los Angeles, emblazoned with the slogan: 'Keep America Great'. The tagline is an obvious Trump reference, which makes sense given West's recent statement that he "loves" the President.
Several social media users have already made jokes around the idea of a Kanye presidency, plenty of which were Oprah-related:
The whole thing could, of course, amount to nothing, but we can already have a strongly educated guess at which party he'd be running for.