Tarryn Hatchett
Upon the release of his second album, You Will Not Die, and after being on the receieving end of homophobic death threats, 30 year-old singer and actor Nakhane left his native South Africa to London.
The album documents Nakhane's turbulent adolescence as he struggled to combine his sexuality with his Christian faith.
The idea for the title single came to him in the most unlikely of places: the bath. While this might seem bizarre, Nakhane insists that the tub is where he feels most creative.
I wrote most of the album in the bath, I always have a notepad and paper so I can record ideas and write. For some reason I always feel most creative when I'm submerged in water.
Although Nakhane's new music is an unapologetic and visceral exploration of his queer identity, the recent spike in death threats is a response to his starring role in the film The Wound.
Directed by John Trengove, the film follows a closeted relationship between Xolani, played by Nakhane, and Vija, played by Bongile Mantsai. It made its London debut at BFI Flare.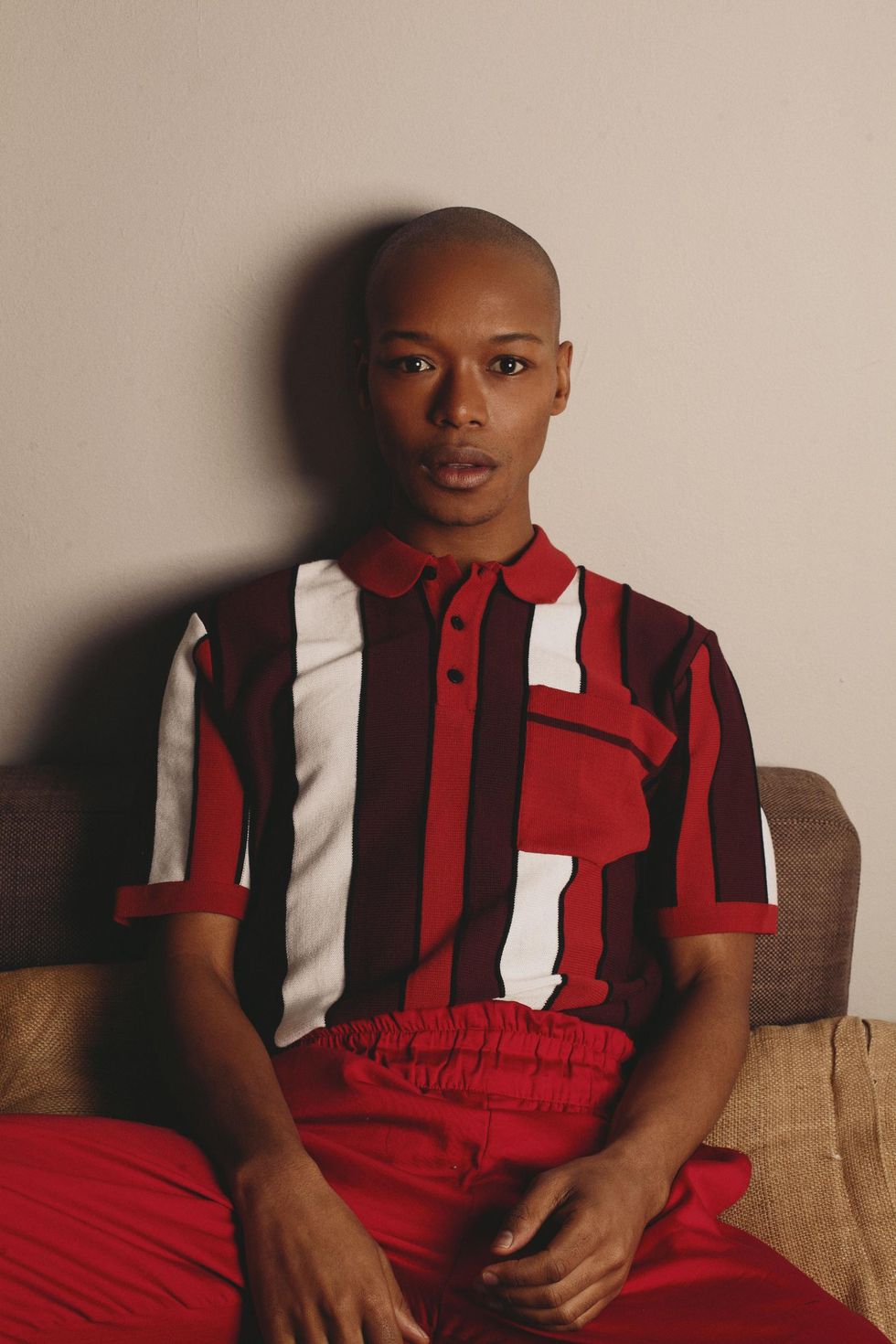 Tarryn Hatchett
Upon its release, the film was originally banned from mainstream cinemas in South Africa after being given an "X18" rating. This rating was challenged and eventually overturned, which Nakhane describes as "a great victory".
South Africa is one of the few African nations where LGBT+ rights are protected in law. Still, deep persecution and stigmatisation exists in many communities. Nakhane explains:
There have been stories of queer people going to the police and the police laughing, calling them 'faggots' and saying they were asking for it
Despite this atmosphere of hostility, Nakhane was shocked by the ferocity of the backlash to The Wound.
I had an understanding that it would be controversial, but we were not ready for the violence that came with it.

The realisation of how connected patriarchy and homophobia can be, in making sure that certain stories are not told, was shocking. The lengths people went to silence us was surprising.
But despite the backlash, Nakhane is mindful to focus on the support that he and other LGBT+ South Africans have received.
Our supporters were incredibly strong. That was really encouraging to me.

I remember one day being quite emotional and thinking: '25 years ago these people would not have been able to fight back, but now they're fighting back and winning!'

It was amazing to see black feminists and queer people fighting tooth and nail online and face-to-face.
In the process of making the film, Nakhane related to his character's "otherness". Although he is part of a group of men, Xolani is still seen as the other.
Allowing myself to be possessed by another identity was very interesting to me. Part of my character began to overlap with my life. I couldn't even tell. But on some level I had submitted myself to this other person.
After this experience caused him to reflect on his own identity, Nakhane emphasises the importance of queer role models.
When he was young, he discovered the work of novelist James Baldwin.
Here was someone who had queerness running through his books in the 50s. What courage that takes. He was getting flak from within and outside the community.

I still call him my father because I loved his work so much. I can see myself in the pages.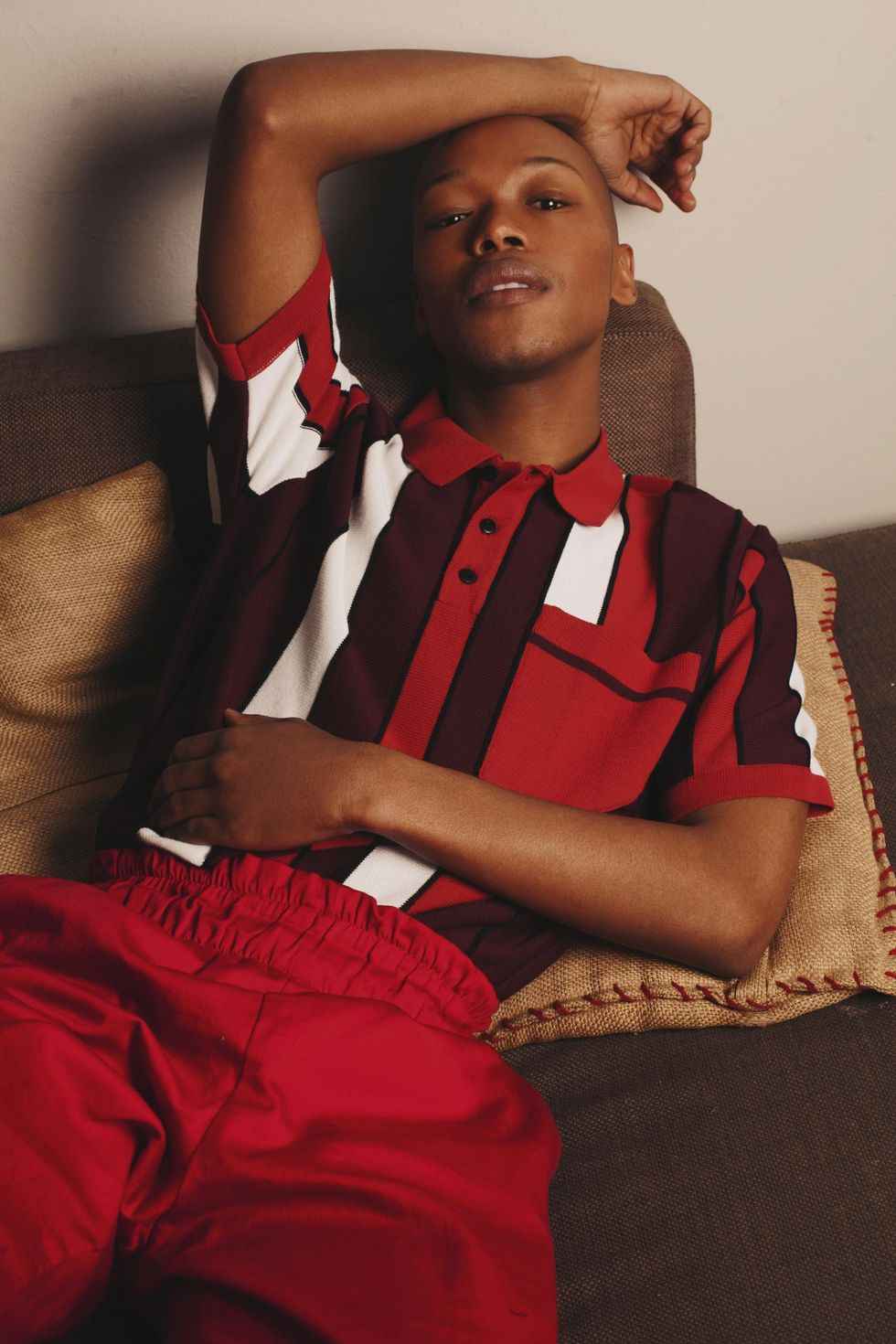 Tarryn Hatchett
When it comes to being a role model himself, Nakhane is less than enthusiastic, confessing that the thought gives him the "heebie jeebies".
I know how flawed I am, so if people model themselves on me I'd be worried they'll f**k up!
Moving forward, Nakhane believes that broadening sexual health education is of vital importance to LGBT+ young people.
Despite abandoning his Christian faith, he still believes that dialogue between communities is possible. He insists that, most of the time, "hatred comes from a place of ignorance", and that art can play a large role in helping to change hearts and minds.
Fiction somehow forces the people to put themselves in the shoes of others. All kinds of storytelling does that. On a micro level – which is the most important one. If you change one person's mind, then they can change another person's mind.

I feel I can change the world in those small ways that really matter. 
You Will Not Die by Nakhane, and his film The Woundare both out now.